Don't have enough time to take care of your laundry duties at home? To save you from a mountain of unwashed clothes every week, we've found you the best dry cleaners in Red Deer!
Before we look at their range of cleaning services, let's see first the estimated price ranges you can expect when looking for a dry cleaning shop.
How Much Does Dry Cleaning Cost in Red Deer
We know that getting a professional dry cleaning service can only add to your multiple expenses. Especially, if you're working with a limited budget every week, it's wise to consider the service rates before you drop off your clothes.
The cost for a dry cleaning service usually starts at $10 for a single clothing piece. For instance, the offered rates for casual garments range from $10 to $25.
For formal gowns, $40 is the ideal starting price. Keep in mind that the total cost generally depends on the type and amount of clothes you're going to send.
Best Dry Cleaners in Red Deer
It's now time to know more about the cleaning services and locations as well as the pick-up and delivery schedules of our selected laundry shops.
See our list below to find out where and how you can reach them.
1. Village Dry Cleaners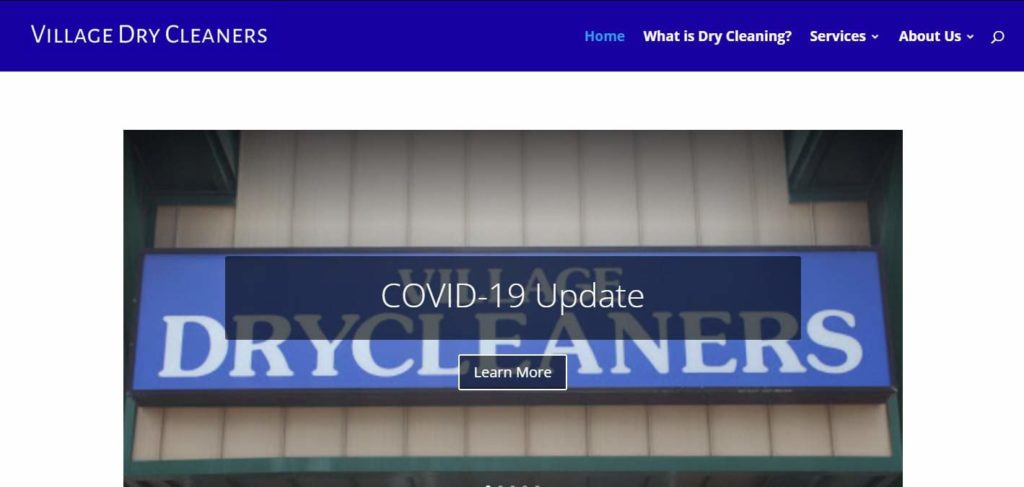 SERVICES
● Hand Pressing
● Stain Removal
● Wedding Dress Dry Cleaning
● Industrial Work Wear Dry Cleaning
WEBSITE
http://villagedrycleanersrd.com/
ADDRESS
5101 76 St B, Red Deer, AB T4P 2J4, Canada
CONTACT DETAILS
+1 403-347-5550
OPERATING HOURS
Monday – Friday: 9:00 AM – 3:00 PM
Village Dry Cleaners is one of the top recommended shops in the city, known for having a wide range of dry cleaning services. Aside from casual and daily clothes, they can also help take care of your industrial workwear and even your wedding dress!
For those who work in construction, manufacturing, electronics, automotive, and other industries, this shop provides wash and dry cleaning to workwear they receive. They make sure that you'll go to work without any dirty stains and unpleasant odours left on your workwear.
On the other hand, if you're looking for a shop to clean your wedding dress/gown, this shop can also be a good option as they offer wedding packages. With their skilled staff, they can handle any type of wedding gown, even those with intricate details.
They also have wedding boxes where you can store your wedding gown and preserve it for generations to come.
If you're worried that some stains may not be removed from a dry cleaning machine, there's no need to be! They use different kinds of chemicals to treat varied stains before and after the cleaning process.
Each of their cleaning solutions is specifically designed to work on a certain type of stain. Be it protein-based, ink-based, makeup-based, dirt-based, or something else, you can rely on their dry cleaning services.
There's also no need to worry about having toxins on clothes. They only use fresh chemical solvents to provide safe and high-quality cleaning to their clients.
When it comes to their machine maintenance, they clean off the chemical in between each cycle. This is to prevent the risk of damage and ensure excellent customer service at every drop-off.
Every garment is cleaned and hand-pressed by the staff. Hence, you can expect a long-lasting press and meticulous garment inspection as well as comprehensive prevention of damage like breaking buttons and setting stains.
If you have a hectic schedule, you can opt for a delivery service at your place. They also offer group discounts, depending on the amount and frequency.
Uses fresh chemical solutions
Consistent machine maintenance
Offers cleaning services for all kinds of clothes
Can remove all types of stains
Free pick-up and delivery service
Offers corporate discounts
Services aren't available during the weekends and holidays
Limited operation hours
Customer Reviews
Being one of the longest-running cleaning service companies, Village Dry Cleaners have become a go-to shop for many locals. Their clients shared that the staff was truly able to get rid of the tough stains and provide a fast turnaround time.
Ryan Prins wrote this feedback:
"I've been going to Village Dry Cleaners for over a year now. They consistently go above and beyond on their service while also being very pleasant to do business with."
2. Classic Cleaners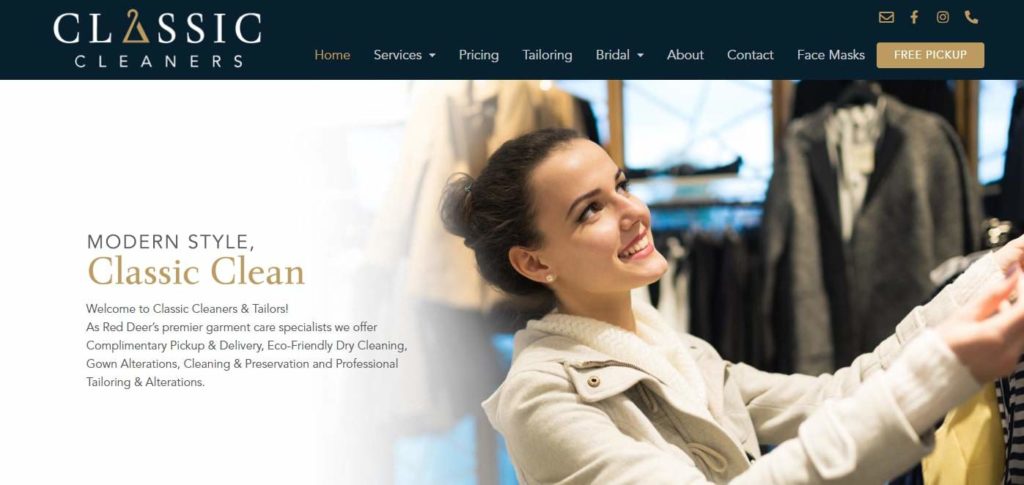 SERVICES
● Dry Cleaning and Garment Care
● Uggs, Leather, and Suede Cleaning
● Gown Cleaning and Preservation
● Tailoring and Alterations
WEBSITE
https://classiccleaners.ca/
ADDRESS
4912 35 St, Red Deer, AB T4N 6K6, Canada
CONTACT DETAILS
+1 403-347-5959
OPERATING HOURS
Monday – Friday: 7:30 AM – 6:00 PM
Saturday: 10:00 AM – 4:00 PM
Whether it's casual clothes, formal attire, or special event outfits, Classic Cleaners knows how to properly manage your garments with essential care. This shop also specialises in an environment-friendly dry cleaning process, offering safe and non-toxic service.
Before they proceed to dry cleaning, your clothes will be thoroughly inspected to ensure that any particular stains will be pretreated. Unlike the previous shop that provides a professional hand press service, they use high-end equipment to carefully press every garment.
Their dry cleaning services include suits, pantsuits, skirts, dresses, formal wear, and even sport coats. They can also accommodate any special requests for your favourite items.
Moreover, this shop has wedding gown specialists who'll help protect gowns' delicate details and remove hidden stains from them. When it comes to the preservation process, they use acid-free materials to prevent discolouration that may happen over time.
If you notice that some of your clothes don't fit anymore, they even have a designated tailoring and alterations team who'll make sure that every garment matches your unique style. They can repair/alter casual jeans, formal wear gowns, leather bags, sports equipment, and so much more!
For first-time customers, they offer a $10 discount off the first dry cleaning order, making it more affordable to try out their services!
For those who are in a hurry, they provide same-day processing service but only for the batches that are dropped off before 9:00 AM.
Uses nature-friendly dry cleaning process
Has bridal gown cleaning, preservation, and alteration services
Complimentary pickup and delivery service
Offers same-day processing
Offers a discount for first dry cleaning order
No services available on Sundays
Customer Reviews
Due to the wide range of services as well as the quality of work, many customers keep on coming back to Classic Cleaners. The efficient pickup and drop-off delivery services are also part of the reason the shop is receiving lots of positive feedback.
Sydney Rankeillor shared this experience:
"This was my second time at Classic Cleaners, and they truly go above and beyond for their customers.I have taken my comforter to other dry cleaners, and it never comes out as nice as when I take it here! I will continue to use Classic Cleaners for all my dry cleaning needs!"
3. Ultra Cleaners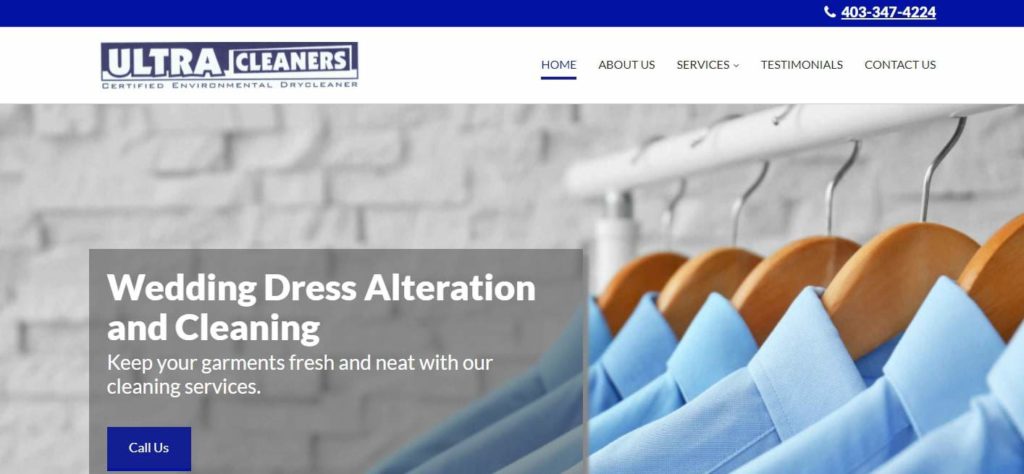 SERVICES
● Formal Wear Dry Cleaning
● Spot Cleaning
● Stain Removal
● Uniform Cleaning
● Wedding Gown Preservation
● Household Items Dry Cleaning
WEBSITE
https://www.ultracleaners.ca/
ADDRESS
4833 46 St, Red Deer, AB T4N 1M9, Canada
CONTACT DETAILS
+1 403-347-4224
OPERATING HOURS
Monday – Friday: 7:30 AM – 7:00 PM
Saturday: 11:00 AM – 3:00 PM
Similar to the previous shop, Ultra Cleaners provide multiple garment care services including dry cleaning, preservation, and alterations. However, they focus more on formal wear, making them the right place for those who need to prepare their suits, dresses, uniform, and other formal clothing.
You can bring garments made of varied materials like fur, wool, silk, rayon, satin, cotton, polyester, suede, and leather. They also use a safe and eco-friendly dry cleaning service, reassuring you that your clothes will be properly taken care of without any risk of damage.
Apart from clothing, they can help you clean and restore the good condition of your linens, duvets, draperies, comforters, and pillows. These household items are better managed with a dry cleaning process, so that's what they use.
With curtains and draperies, for instance, they say they'll become softer and smoother with proper pleats and without any shrinkage. Meanwhile your comforters will be more fluffy and warmer and free of lumps.
Meanwhile, cleaning duvets can be a bit tricky since there are feather and down fillings. But through dry cleaning, it'll be easy to remove dirt, dust, and stains.
If you're doing a deep cleaning at your place, you can simply drop off your garment and household items all in one go here, basically.
Offers pickup and delivery services
Does dry cleaning service for household items
Repair and alteration services for a huge range of fabrics
Uses eco-friendly solutions
Provides wedding gown cleaning and preservation
Customer Reviews
Many customers mentioned that they had a stress-free experience with Ultra Cleaners. They said that the staff were able to remove stubborn stains in a short time and received their garments with a fully restored look.
Because of the fast and excellent service, they claimed that the shop has some of the best dry cleaners in Red Deer.
Michael Varelas posted this review:
"I have been taking my clothes to Ultra Cleaners for over 4 years now. Morgan always has clothes ready and readily available on the expected time frames he gives and the prices are a great value.He works fast when it is time to pick up your clothes and has always provided excellent service.Morgan has been operating his business for over 15 years in the community and I look forward to taking my suits and shirts to him in the years to come."
FAQs About Dry Cleaners in Red Deer
---
That's it for our list of the best dry cleaners in Red Deer! Did we miss out on some other great laundry shops that you know of? Feel free to share your recommendations with us!
You might also want to see these best dry cleaners in Brampton. They provide an impressive line of cleaning services, helping you lessen the demanding chores at home.