With a lot of cleaning services competing to be your number one service provider, you have the luxury of being meticulous. There are a number of things to look for when choosing the best cleaning service.
In our list of Best Cleaning Services in Edmonton, you'll see companies that have the top qualities to look for in a cleaner. We're confident that you'll never go wrong with whichever you choose in our list.
1. Duty Cleaners
Duty Cleaners believe that having fun and outgoing staff members are also important in maintaining customer relations. This goes without saying that their staff also pass background checks. They have their own comprehensive cleaning check-list but you can also provide your own if there are any particular places that you want them to clean.
If you're happy with their service and are interested in recommending them to your family and friends, they have a gift card available on their website that you can check out.
2. Picture Perfect Cleaning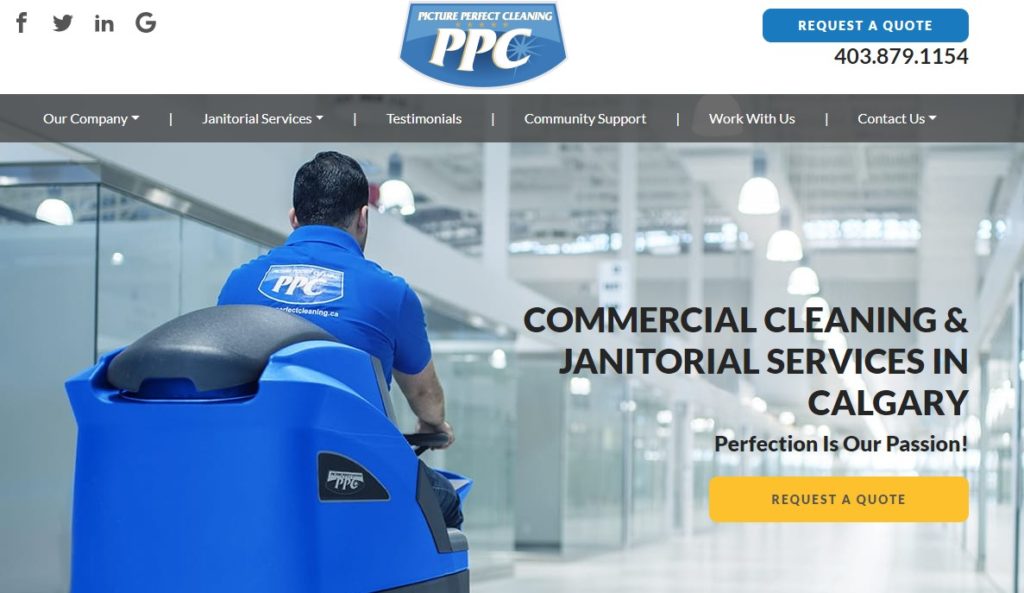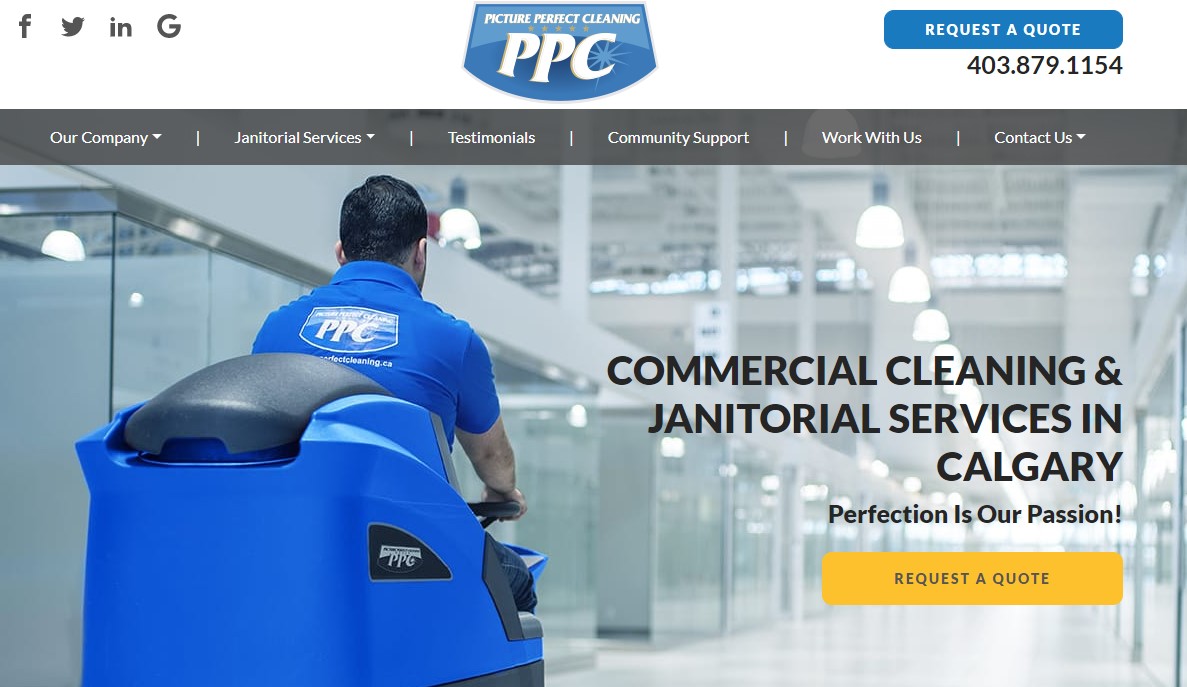 Picture Perfect Cleaning is happy to offer scalable cleaning services to cater to any size or specification – their drive is service and solution oriented. Their mission is to provide a world class, healthy and safe, "wow," commercial cleaning experience to the valued businesses they serve, as well as, to their well selected custodians and management team.
3. Maid Pro
There's a reason why Maid Pro made it to Forbes Top 10 Franchise List. They are a company that puts the happiness of their clients first. Maid Pro tailor fits their cleaning services to the needs and requests of their customers. They also have a 49-point checklist that ensures that every nook and cranny in your house is cleaned to your liking. Finally, Maid Pro uses eco-friendly cleaning products that also benefit you, your family, and your pets.
4. Scrubbi
Scrubbi is a Canadian company that offers eco-friendly and pet-friendly cleaning services to homes in Edmonton and across Canada. Previous customers have praised them for being detail-oriented, reliable and for their outstanding service.
Scrubbi cleaning professionals bring their own Scrubbi-approved green products and supplies except for a mop, broom and vacuum – to avoid cross-contamination. If you have specialty products you prefer, you can leave them out for the cleaners to use. Scrubbi cares about making their customers happy. They have a team dedicated to making sure appointments run smoothly, and their customer support concierges are always ready to help.
Since starting the company, they have had over 54,000 happy customers. Book now and be one of them!
5. Fussy Cleaning


Fussy Cleaning is a residential maid service that "doesn't stop until the cleaning job is done right. They employ a highly professional, meticulous team of insured maids. You can also avail the following cleaning packages by frequency: One-time House Cleaning, Weekly House Cleaning, Bi-Weekly House Cleaning, and Monthly House Cleaning. If it's your first time to book Fussy Cleaning, they'll come & clean your home for up to 3-man hours. You can give them a call for more details.
6. B.A.R. Cleaning Co.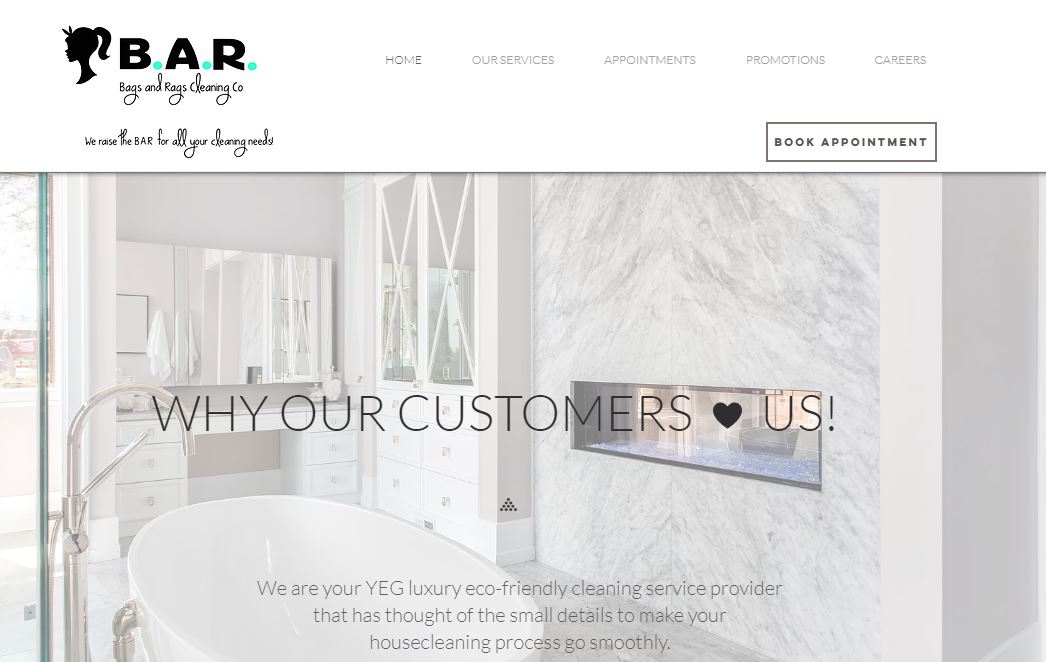 B.A.R. Cleaning is an Edmonton & Area cleaning company that uses and supplies top of the line cleaning products. Melaleuca cleaning products are their eco-friendly cleaning products of choice and micro fiber cloths which are gentle on all surfaces. They also work with you to build a cleaning plan according to your needs and budget.
7. Men in Kilts
Men in Kilts employ professional, kilt-wearing technicians that are skilled to delivery any of their cleaning services. On top of their friendly customer service personnel, Men In Kilts only use biodegradable and eco-friendly cleaning solutions. Their cleaning packages also come in three: basic (Exterior Window & Gutter Cleaning), deluxe (Basic Package + Interior Window Cleaning), and premium (Deluxe Package + House Washing).
8. West Edmonton Window Cleaning, Inc.


Windows are probably one of the dirtiest parts of a home or a building especially its exterior part because it filters the dust and other dirt from the outside and cleaning it is not that easy. Fortunately for the people in Edmonton, there's a company like West Edmonton Window Cleaning, Inc. that provides professional window cleaning services regardless of the window size and type.
The company uses high pressure and eco-friendly products to ensure that your windows are fully cleaned without posing risks to both the tenants and the environment. During winter, you can also rely on them to cast thick snows off of your rooftop.
9. Mopify

Mopify was founded to address the traditional and inefficient way that the home cleaning industry used to be. They partner with the best cleaning providers with homeowners looking for quality service at an affordable price.
As a technology-driven service, you have control over the cleaning schedule that you prefer, who your service provider will be, and any special service requests.
10. Mango Maids Cleaning Services Edmonton
Mango Maids Cleaning Services Edmonton commercial and residential cleaning service ready to tackle any mess. They offer various services including carpet cleaning, tile & grout cleaning, summer BBQ cleaning, and many more.
All their staff is trained professionally and will listen to their client's needs to ensure they receive the best of the company's services. They will not consider a job finished until a client is not fully satisfied.
11. CleanPro Windows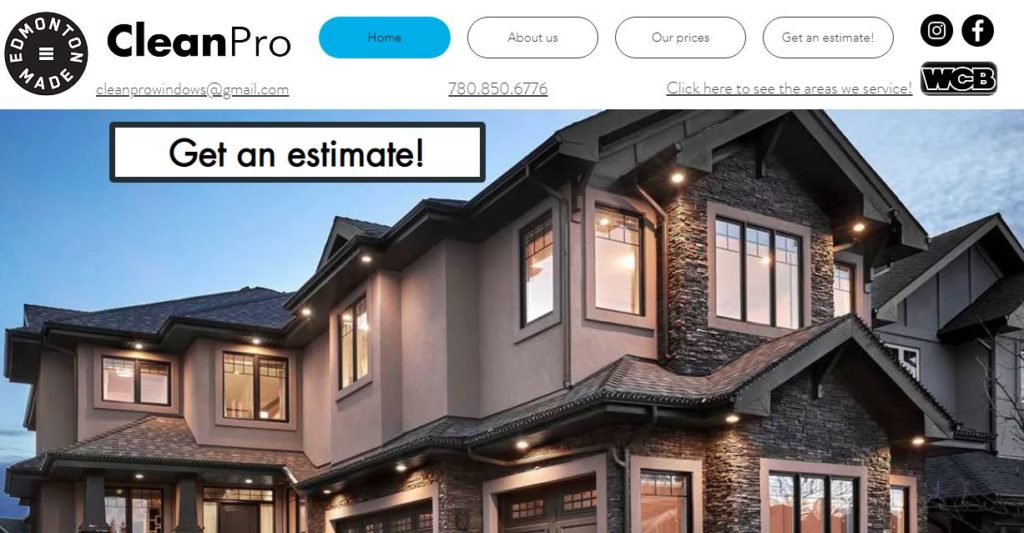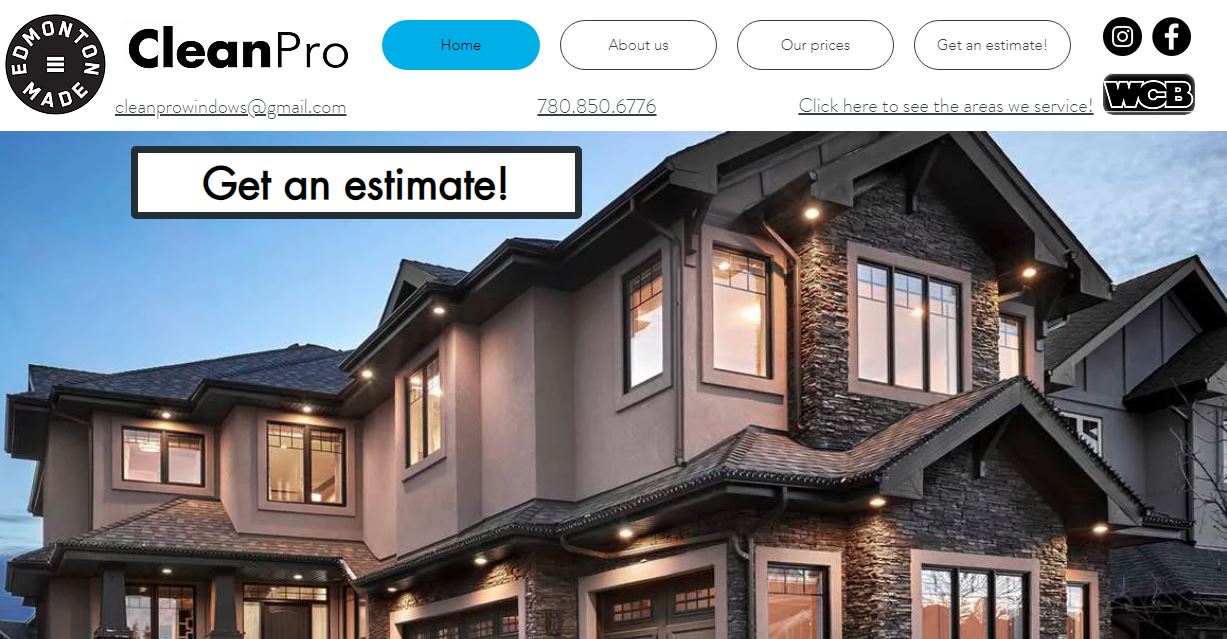 Started out as a small seasonal business, CleanPro Windows grew out to be Edmonton's reliable window and gutter cleaning company. Their friendly team members are experienced in cleaning exterior and interior windows, window screens, and eavestroughs.
12. Cozy Home Maid Service Inc.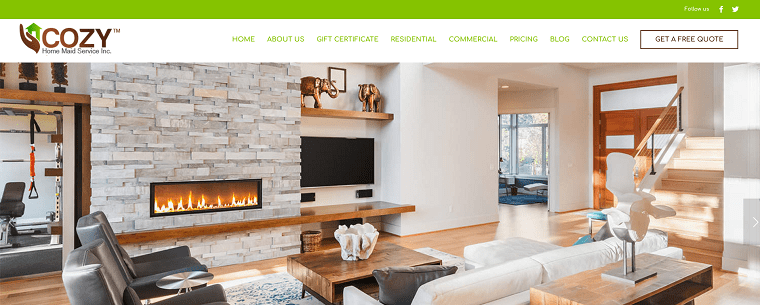 Cozy Home Maid Services Inc. has been rated among the Top Three Best House Cleaning Service in Edmonton since 2018. What sets them apart from their competition is their consistency and attention to detail. They are fully licensed, covered by WCB/WSIB, and an insured and bonded company.
They also serve Calgary, Ottawa, and Regina, so if you have friends and family looking for cleaning services, refer them to Cozy Home Maids Services Inc. now!
13. Mop To It Cleaning Services

In just three easy steps, you can avail of Mop To It's cleaning services. They are committed to making sure that your house or commercial spaces are clean from top to bottom, end to end. In their commitment to serve you better, the owner herself will make sure that their services are always up-to-par by asking for your feedback.
They also specialize in cleaning condominium common areas and commercial spaces. No matter what the size is, Mop To It is dedicated to cleaning it.
14. TAG Cleaning Services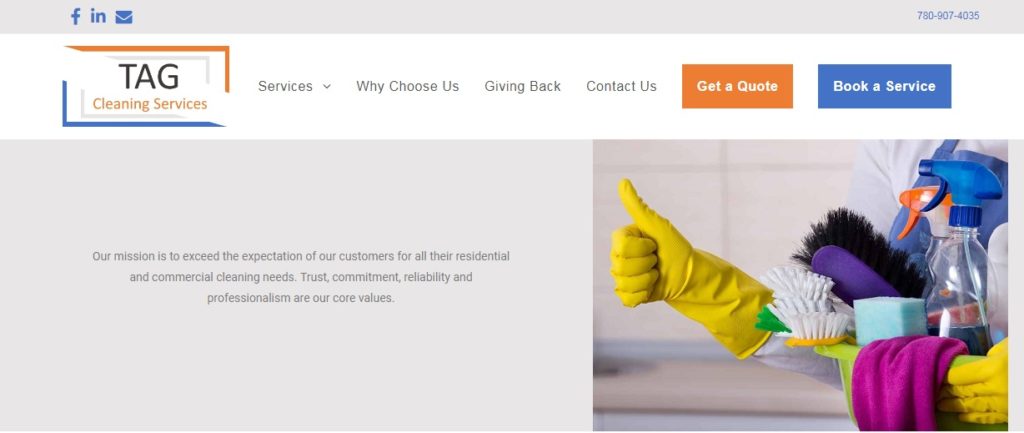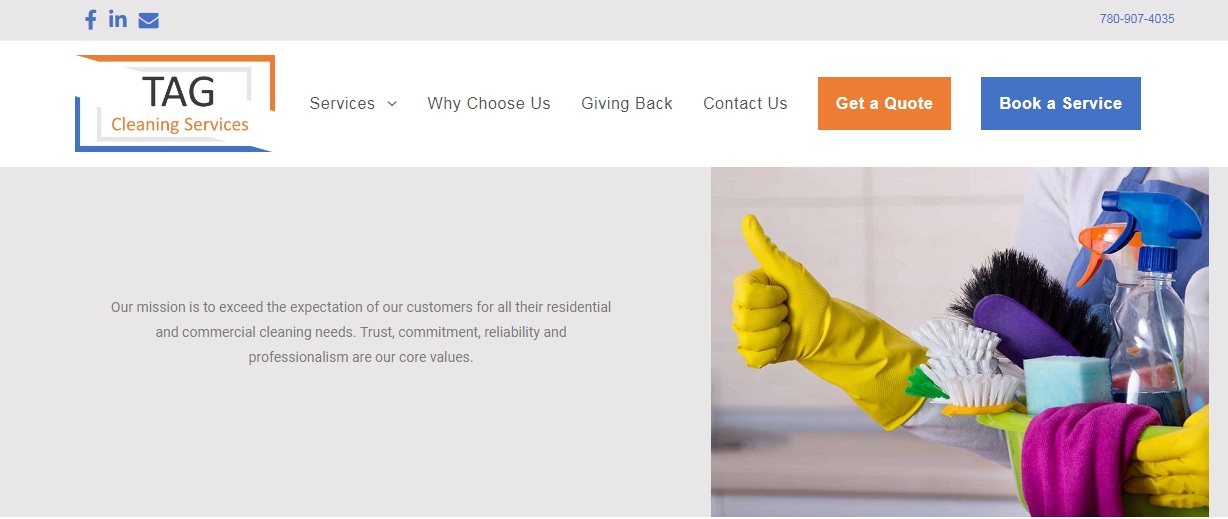 Tag Cleaning Services is one of the most trusted residential and commercial cleaning service providers serving the area of Edmonton. The company offers an extensive range of services from retail cleaning to post renovation.
The team takes pride in their fully reliable, highly committed, and extremely professional team of cleaners who guarantees high quality of service for the best value for money.
15. Mike's Pro Window Cleaning


For over 10 years, Professional Window Cleaning & Services has conducted mainly referral based residential and commercial window and eavestrough cleaning as well as pressure washing services. They're known for offering detailed cleaning services, whether you are getting your windows cleaned, or having any other service done on your property like eavestrough cleaning or pressure washing, having it done well is key, and so, as with any of our services, window cleaning is way more than just window cleaning.
16. Executive Cleaning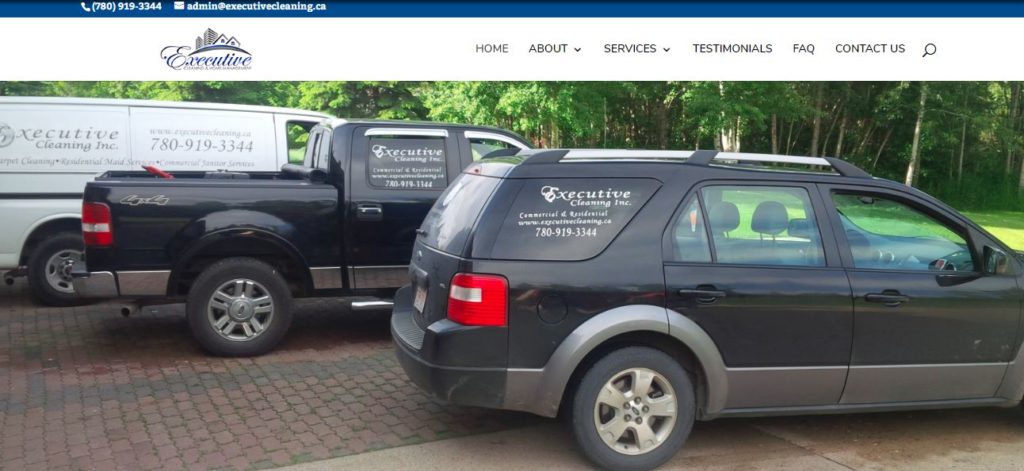 Executive Cleaning Service is your one stop professional cleaning company who has a completely bonded and insured staff that will make your home spotless while you are at work and at night we will clean your office or commercial building. Call executive cleaning today to avail their affordable service!
17. Sunnyside Janitorial Services Edmonton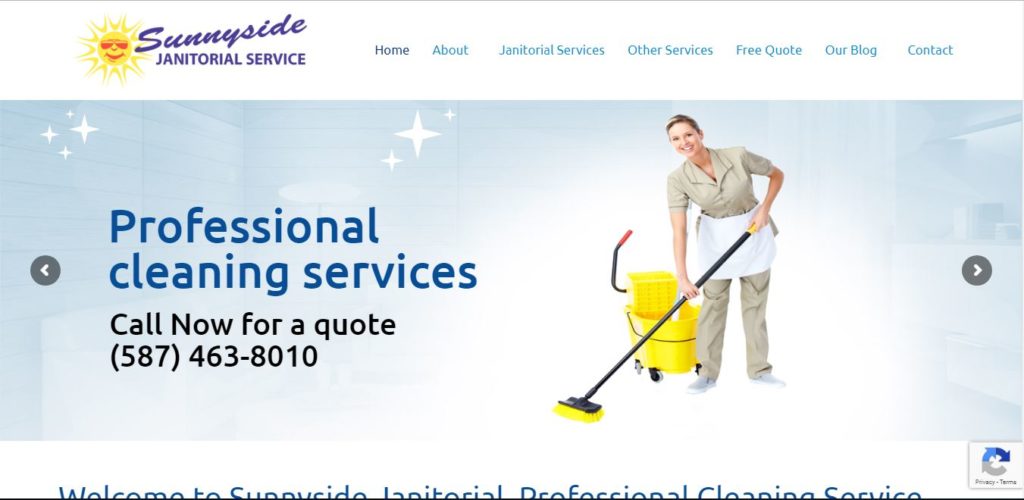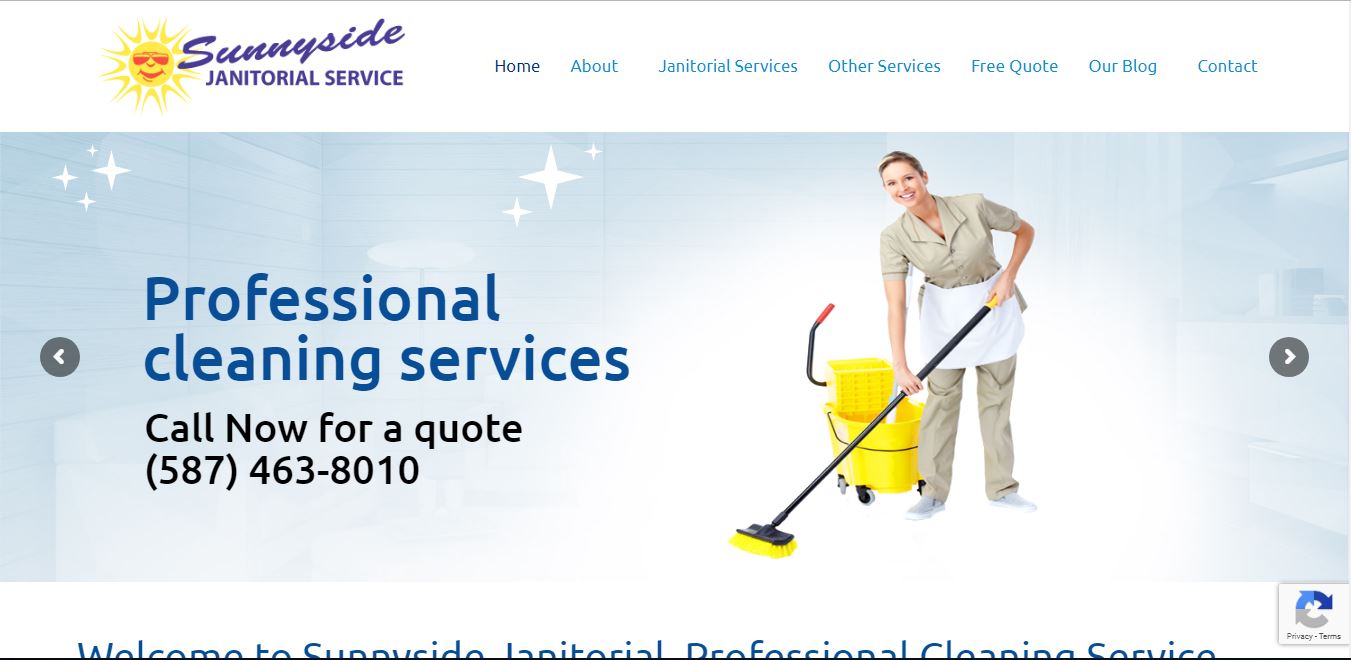 Sunnyside Janitorial offers an extensive selection of residential, commercial, and industrial cleaning services, executed by trained and professional team of cleaners. The company makes sure to use only non-toxic and eco-friendly cleaning products, so not only will they make your places sparkling clean, but also avoid contributing to what is already polluted environment. You also need not to worry about the cleaning materials because the team is equipped with such.
18. Cleaning Pros

As a professional home cleaning service, Cleaning Pros is aptly named. Not only do they pride themselves on having professional-grade tools, but they also have staff members that are paid above the average industry pay. As a result, you get happy workers cleaning your home and quality service 100% of the time. If you're interested in their services, you may call, text or email them and they'll respond right away.
19. Dust Queen

After being in the service industry for 31 years, Dust Queen continues to have exceptional standards, meticulous quality control, and strong customer focus. It's not a surprise that they've been chosen Consumer's Choice Award for the past 16 years.
They offer a comprehensive cleaning package which you can find on their website as well as a more detailed list of their other services.
20. cleanNow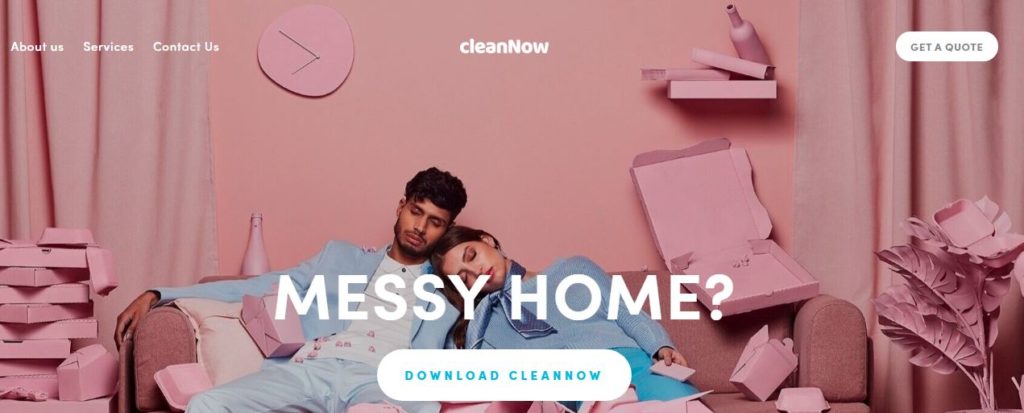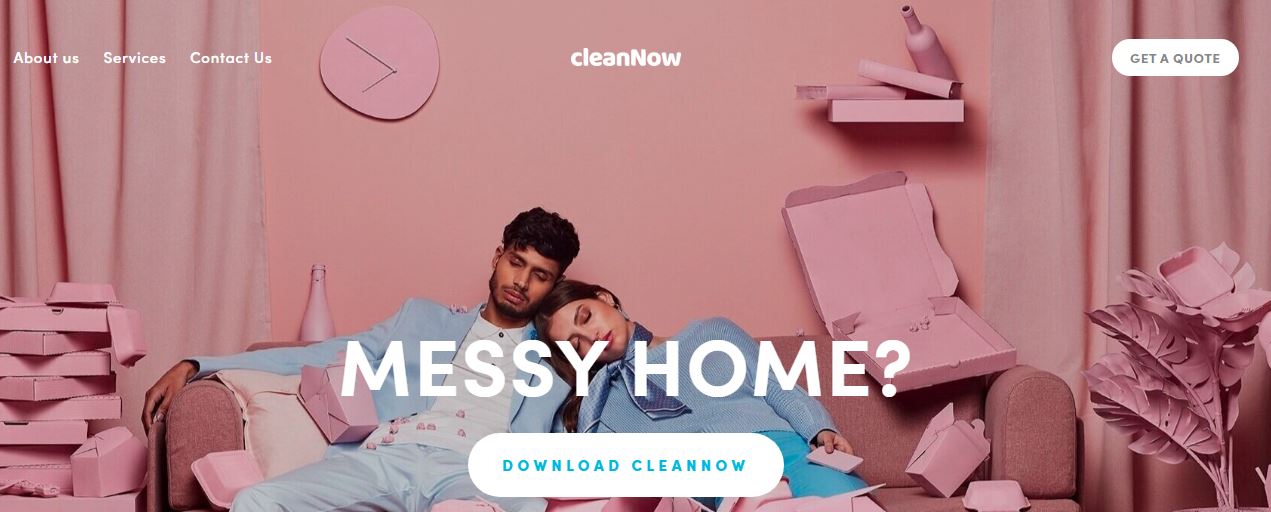 CleanNow is a residential cleaning startup based in Canada. They currently of over 5,000 cleaning entrepreneurs across Canada who provide on-demand service to your neighbourhood. Their curated cleaners are experts in residential home cleaning, are fully insured, bonded and have completed their proprietary CleanNow training program.
21. Double Clean Inc.
Double Clean Inc. offers an extensive range of cleaning services for both commercial and residential facilities. Their team is equipped with extremely professional cleaners and advanced cleaning technologies and products to ensure the high quality of their work, from steaming your carpets to wiping dust off of your ceiling.
The company gives high importance to their clients time and trust so they make sure to always stick to the schedule and provide a service that will not only match but exceed your standards and expectations.
22. Canada Clean Home
Canada Clean Home is a professional, Edmonton-based cleaning company that offers steam carpet cleaning, furniture cleaning, and area rug cleaning services. With their more than 10 years of experience, their team ensures that everything is spotless before they leave your property.
When they finish cleaning, expect that your rooms will smell fresh. They are dedicated to helping make your environment more sanitary and for the betterment of your health. You will be surprised how steam cleaning brings new life to your old carpets.
23. Maids in Pink
If you're looking for regular house cleaning or quality maid services, then you may want to consider Maids in Pink.
Maids in Pink is one of the top maid service provider in Calgary, having rose in prominence in a few short years. They make it easy for clients to book appointments through their website and mobile application.
On top of that, frequent bookings make clients eligible for discounts, such as a 20% discount for weekly cleaning services.
Aside from the easy booking process and excellent rates, Maids in Pink is also noteworthy because of their team, which consists of highly qualified, skilled maids and cleaners who go out of their way to provide service excellence.
They have extensive backgrounds in residential cleaning, and even offer commercial cleaning for clients who are in need of it.