Whether you're going to do it yourself or hire a carpet cleaner, vacuuming the carpet has to be done to thoroughly clean it.
First, this will shake up the dirt within the carpet pile so that it will be easier to wash and extract with a steam cleaner, the equipment which you can either rent or is available with a professional.
If this isn't done, the carpet or rug won't be as clean, so you'd most likely need to do another round of steam cleaning to remove the stubborn grime and allergens. As a result, you will use up more water and soap.
Second, there's also a great chance that your carpet will smell afterward due to the leftover moisture and trapped dirt. If the carpet isn't dried completely, mold and mildew can grow in it within a day or two.
In turn, this damages the carpet fabric and gives it unsightly blotches or stains. Worse, it can spread to other stuff or furniture through their spores and trigger allergic reactions like coughing and itching in individuals.
Vacuuming your carpets won't only be beneficial to your health but also to that of your cute pets. You'll also be able to prevent dirty pests and their eggs like cockroaches, fleas, and dust mites.
And third, even though you don't need to clean your carpets yet, you need to vacuum them at least once a week. This keeps the dust and dirt at bay and prolongs the clean appearance and extends the life of your carpet too.
Hence, if you want your carpets and rugs to have a spotless appearance and fresh scent, it's crucial to vacuum them before cleaning every time!
Other Reasons Why You Should Pre-Vacuum Your Carpets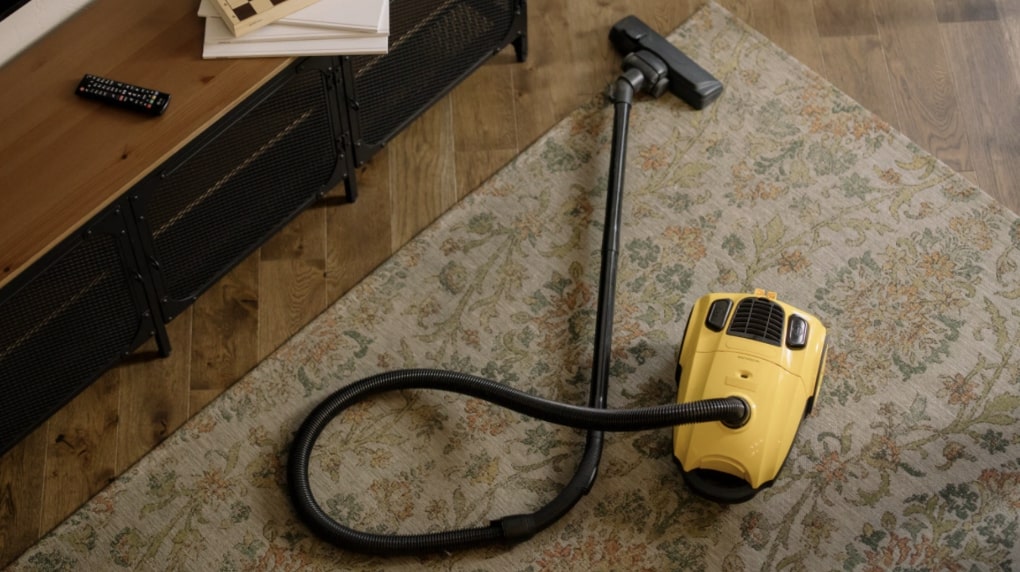 Some professional carpet cleaners leave it up to you to vacuum your carpets, whether before or after. If you'd want them to vacuum your carpet, you may have to pay them an additional rate, though some cleaners waive this fee or give you a free vacuum promo.
Before vacuuming, you also have to move the furniture away from the carpets, but this too will cost you more in the pocket if you decide to get a highly qualified and registered carpet cleaner.
On the other hand, vacuuming after the carpet cleaning is also essential. This will remove the grit and sand that have somehow remained on the carpet, effectively making it look neater.
Also, remember to read and follow the instructions in using the carpet washing equipment and note the recommended type of shampoo and sanitizer to use for a supremely clean result!
Find Carpet Cleaners in Your Area