Whether you have already moved into a new house or are planning to, you will certainly have to do a lot of regular cleaning to keep it spic and span for yourself, your kids, and your pets.
So that you won't have to think hard or create a checklist on your own of the cleaning tools you'll be needing, we wrote the New Homeowner's Guide to Cleaning Essentials for you here.
Scroll down to know more about it!
The Essential Cleaning Tools a New Homeowner Should Have
If you are all set, please allow us, to present to you the essential cleaning tools that a new homeowner should have!
General Cleaning Tools You May Need
Regular cleaning is vital to keep your home spotless, fresh, and comfortable. The following is a list of the general tools to remove dirt, dust, and grime you encounter at home from day to day.
1) Broom and Dustpan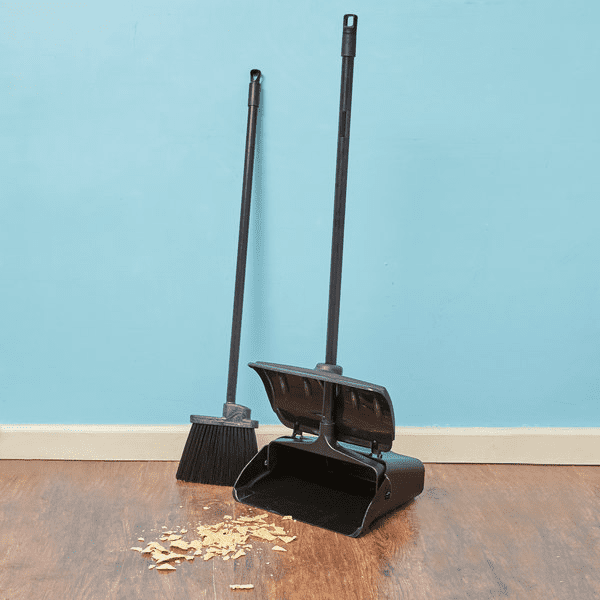 A cleaning tool that every homeowner should have, a broom and dustpan can sweep away dirt, dust, fur, food crumbs, dead insects, waste, or just about anything else that fits on the dustpan.
Brooms and dustpans come in a wide variety of types, styles, and functions. We suggest picking a set that's light to carry, durable, and has flagged bristles so brooming small particles is easier.
2) Spin Mop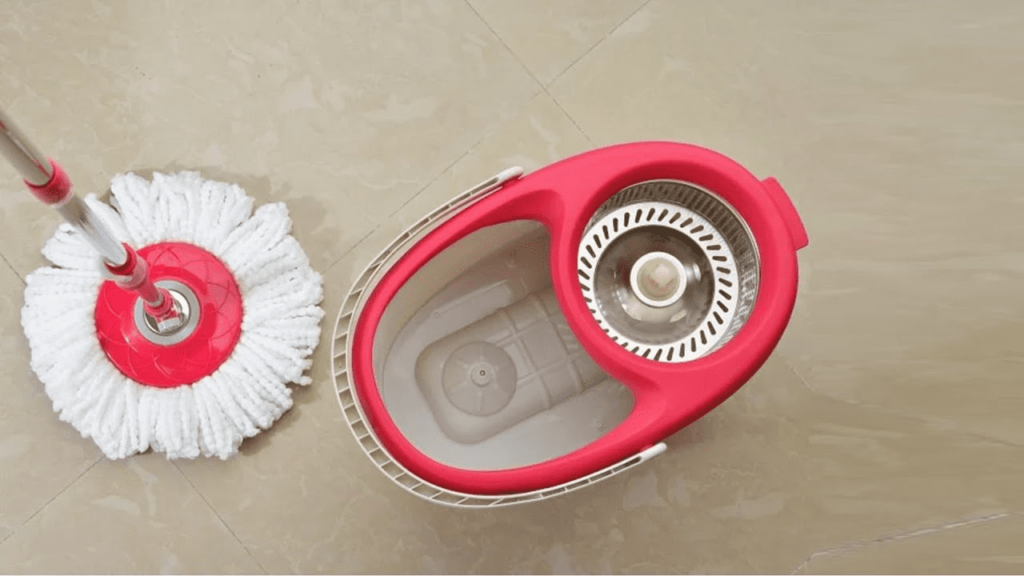 A spin mop is a better and modified version of a traditional mop. Not only is it more efficient and easier to use with its self-wringing feature but also more stylish and minimalist.
You can find plastic, aluminum, or stainless steel spin mops on the market. They come in a few parts that can be assembled quickly without using tools.
3) Bucket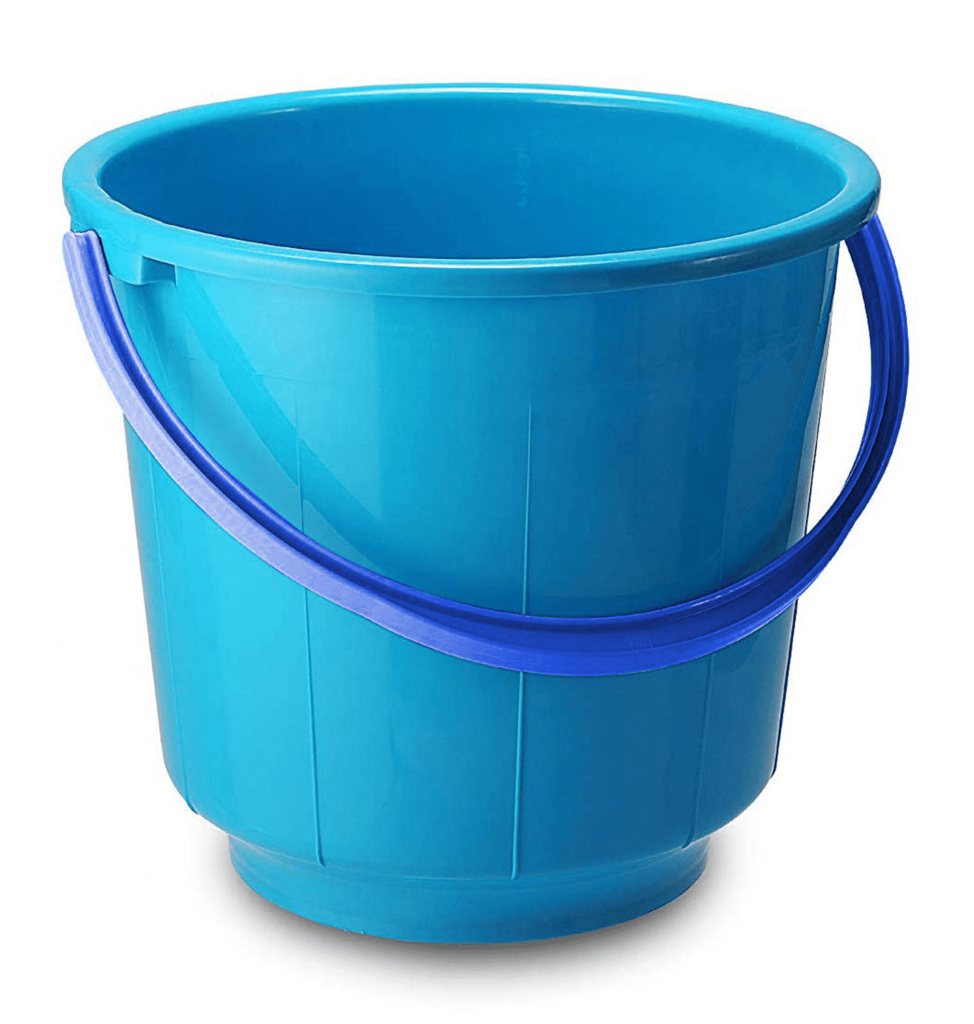 A bucket is one of the most versatile and useful tools for cleaning the house. With it, you can gather and transport water to clean walls, tiles, and floors in different areas of the home.
When you've finished using the bucket and dried it, you can use it as a caddy to store all your cleaning supplies, ready to be taken out for your next cleaning activity.
4) Vacuum Cleaner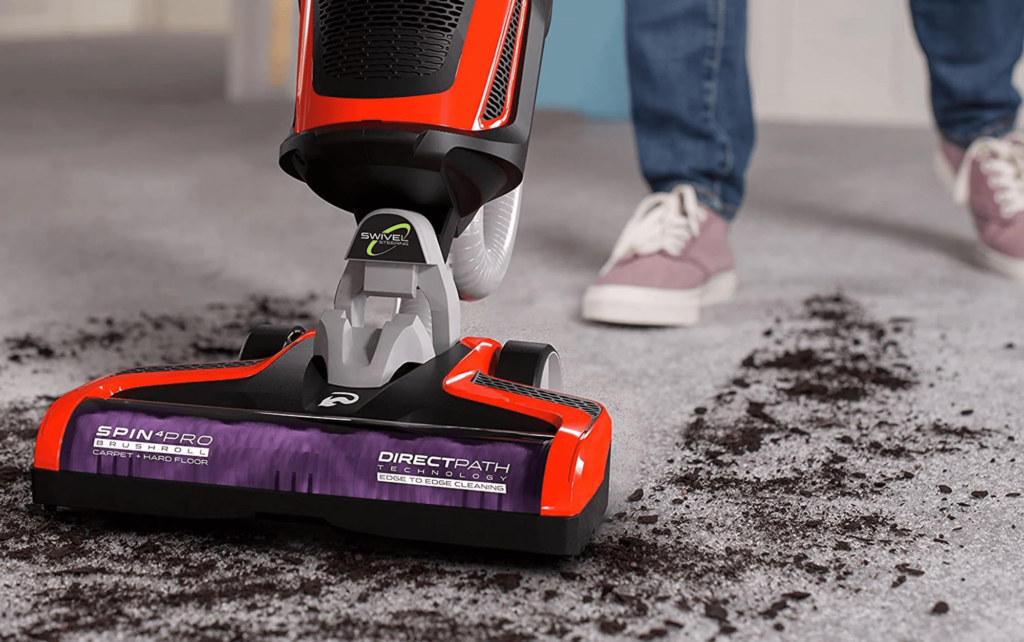 If you have a carpeted home, you should invest in a vacuum cleaner. It is powerful in catching microscopic dirt, bacteria, and allergens, making your home habitable for everyone, especially kids and pets.
However, if you don't have carpeting in your abode but need to clean your upholstery and random pet dander and fur, you could just get and use a reliable handheld vacuum.
5) Microfiber Cloth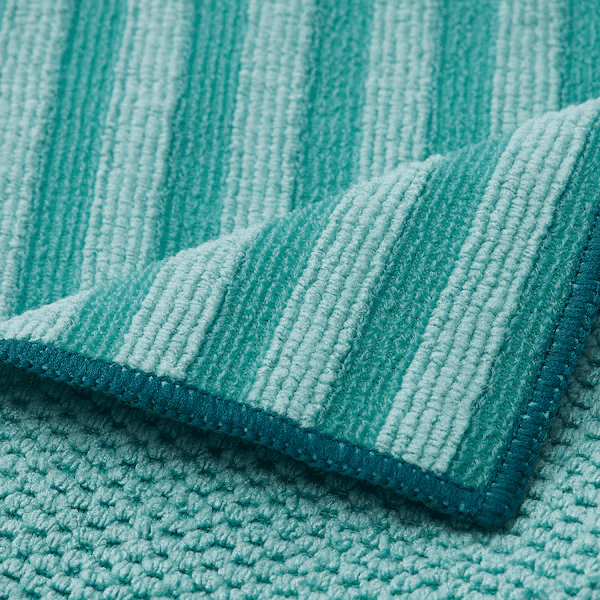 For cleaning wet and dry surfaces alike, a microfiber cloth is a pretty handy tool to have. Since it's soft and thick, it won't leave any scratch or mark behind unlike with rougher fabrics.
It's great to buy a number of these in different colors depending on your house size and cleaning frequency. That way, you won't make the mistake of switching a cloth intended for a particular area for another.
6) Squeegee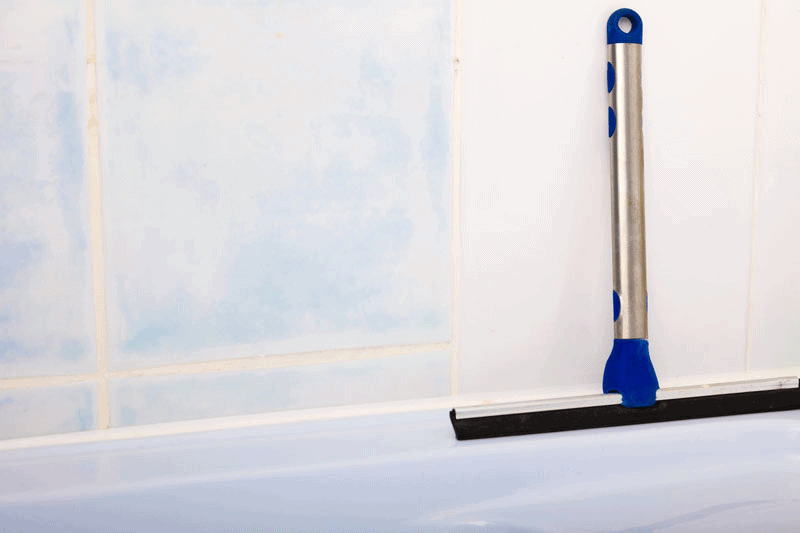 A squeegee is a cleaning tool with a soft and smooth rubber blade. Its purpose is to control and direct the liquid on a surface, particularly glass or tile, to clean and allow it to dry completely.
After use, be sure to store the squeegee in a cool, dark place to protect the rubber part. Also, don't let the tool stand vertically since this can bend or scratch its rubber and cause window streaking the next time you clean.
7) Spray Bottle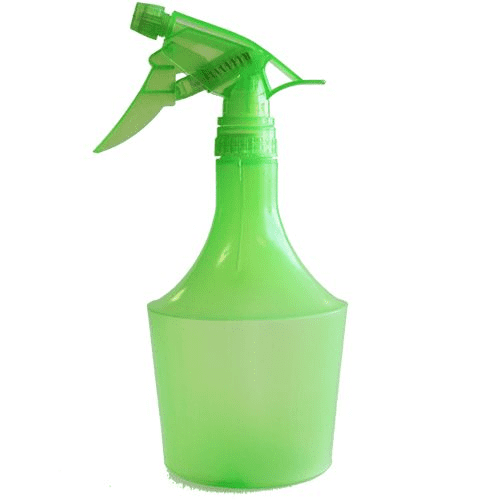 Spray bottles are recyclable cleaning tools that can be filled with water, disinfectant, or your DIY cleaning solution. You can spray the cleaner or water directly onto the problem area or cloth before wiping away the dirt and grime.
A normal spray bottle would usually do for most cleaning tasks. But, if your hand feels tired from pulling its trigger a lot, then you might want to get a continuous mist spray bottle instead, as one long press can keep the spray going.
8) All-Purpose Cleaner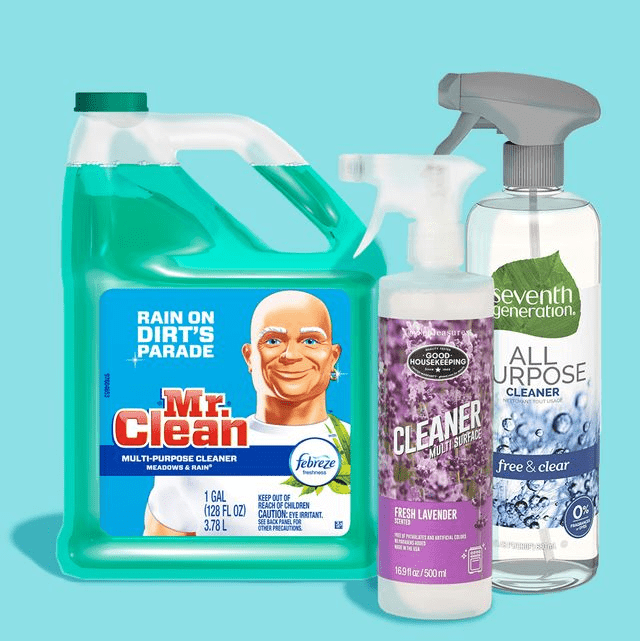 Just wiping a surface with a cloth or rag might not completely erase the dirt, stains, and grease. You'll need a reliable all-purpose cleaner for these to make your house interior sparkling clean.
Now, all-purpose cleaners aren't all the same in terms of performance and scent. Some may carry a strong and artificial scent, while others are nice and pleasant.
9) Glass Cleaner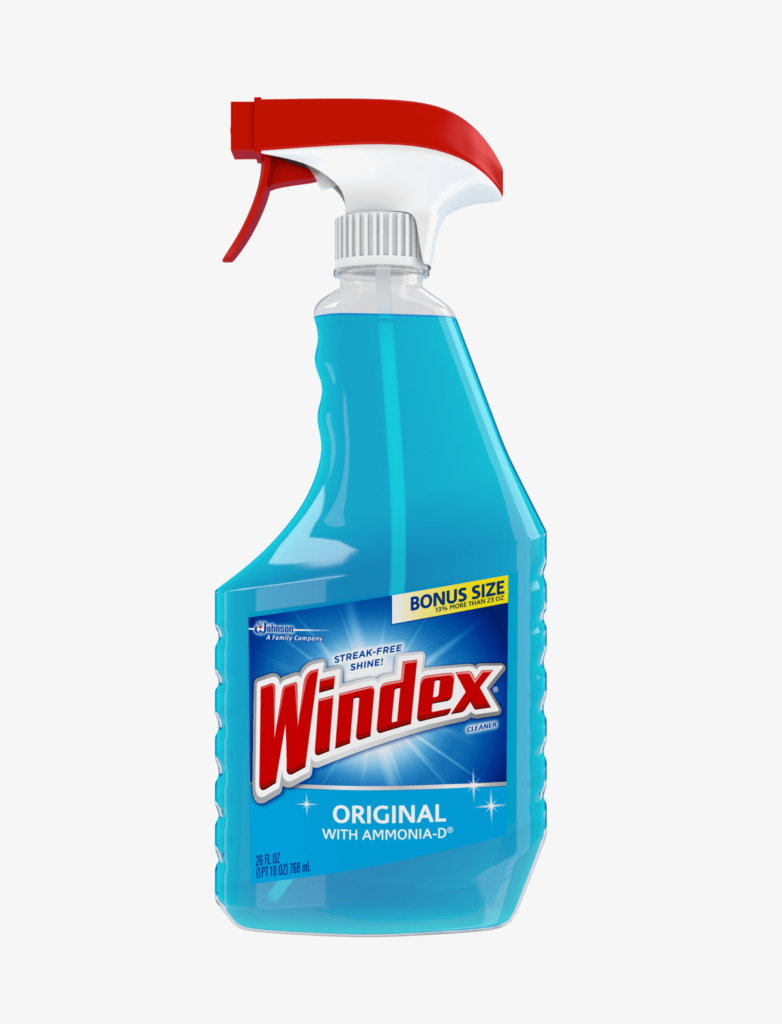 A standard home has many glass surfaces at home from bathroom mirrors to windows. Using just water may not be enough to remove streaks and using alcohol on glass can blur them.
Thus, you have to get a glass cleaner as this will help you maintain all the glass in your home with minimal effort. Don't use it on drinking glasses, though!
10) Wood Cleaner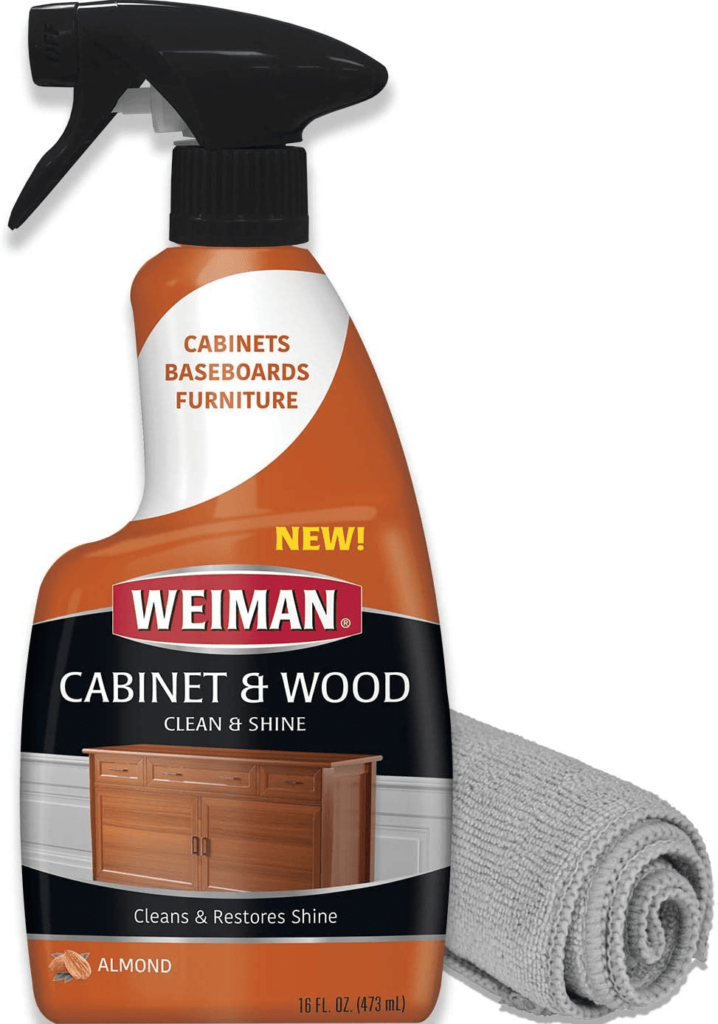 Wood furniture can develop stains or marks if not taken care of properly. To clean it and restore its shine, you can pick up a wood cleaner with the gentlest ingredients from the store.
But if the cabinet or table isn't very dirty, wiping it with little water might suffice. And not to mention, this helps you save your money.
DIY Cleaning Solutions You Can Use
You don't always have to go to the grocery to get a cleaning product—as you might already have them. Here are a couple of simple DIY cleaning products we were referring to.
11) White Vinegar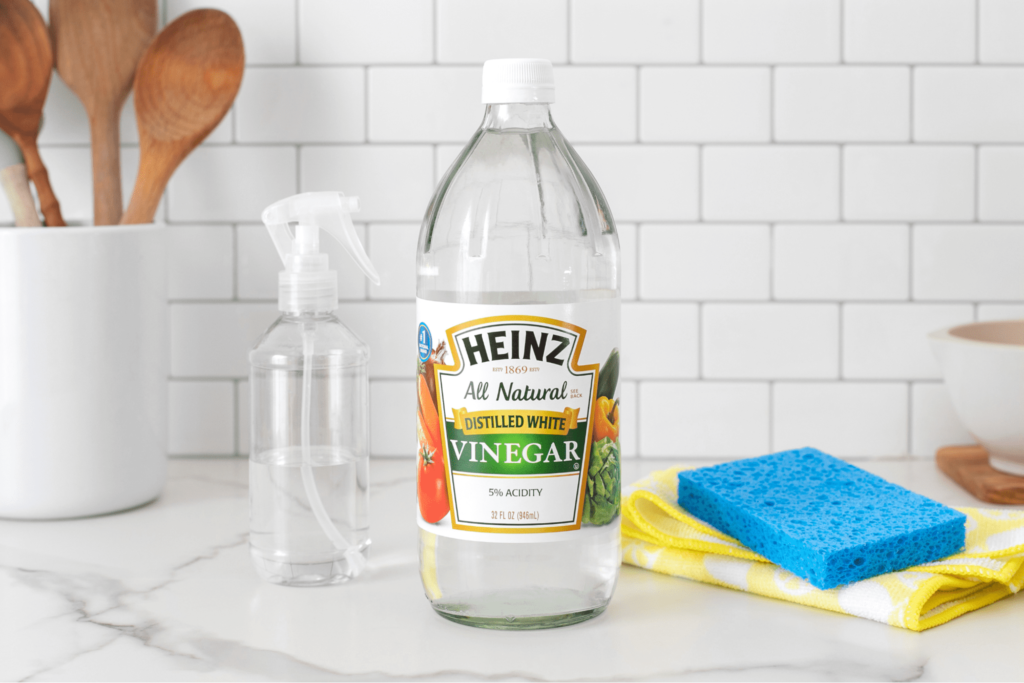 White vinegar is great at dissolving oil and dirt in a natural manner, and as a disinfectant. It makes for a great substitute for using harsher chemical agents, although not as powerful.
But, you can use vinegar in-between cleanings of using those chemical products. In a way, this can soften the effect of the harsh cleaner on a particular surface and keep it bacteria-free too!
12) Baking Soda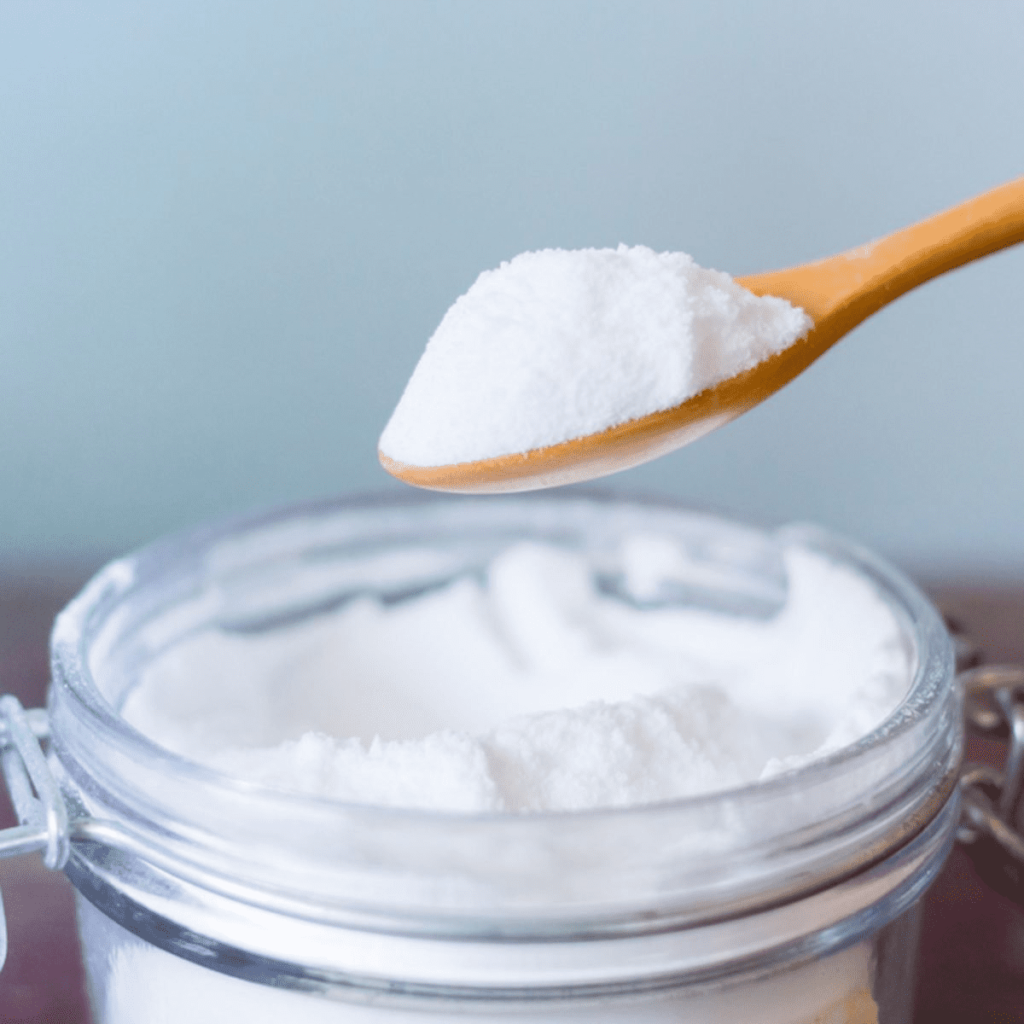 To combat bad stench from garbage cans and carpets, you can also use baking soda in place of other stronger products. In addition, it's fantastic at removing stains and dirt on your clothes as you wash them.
Kitchen Cleaning Tools You May Need
The kitchen is a very active area of the home that requires constant cleaning. Here are some important tools you may need.
13) Sponges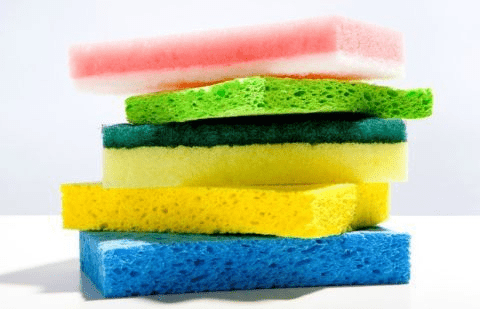 Dirty plates and rough pot surfaces can be removed by a sponge. It absorbs the dish detergent and froths up generously for you to scrub and rinse out sticky food residues or tough grime.
We recommend getting dual-sided sponges with soft and abrasive surfaces for versatility. You can also find modern sponge versions of soap-free spaghetti sponges and sponge towels online.
14) Wire Brush Set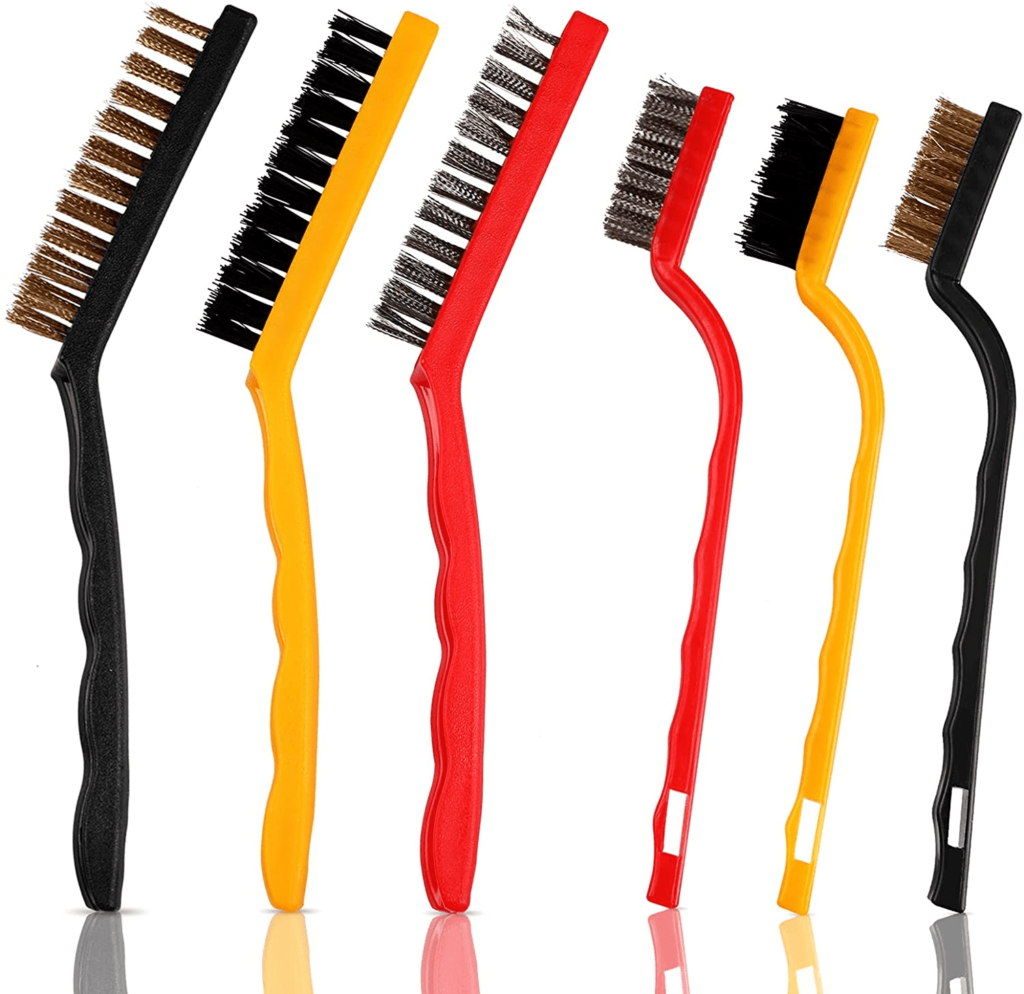 A wire brush is an abrasive tool made of wire used to tidy metal surfaces. In the kitchen, it helps to clean hard-to-access places on clogged gas burners, kitchenware, faucets, and window rails.
You can get an individual wire brush or several brushes in a set depending on which can get the job done well. For stainless steel pots, it's best to use a stainless steel wire brush to prevent rusts, whereas for delicate materials, use a brass wire brush to prevent scratching or marring them.
Bathroom Cleaning Products You May Need
The bathroom is the dirtiest place in the house and thus, needs to be cleaned every other day or at least, once a week. So, let's now move on to the necessary bathroom cleaning tools.
15) Toilet Brush and Holder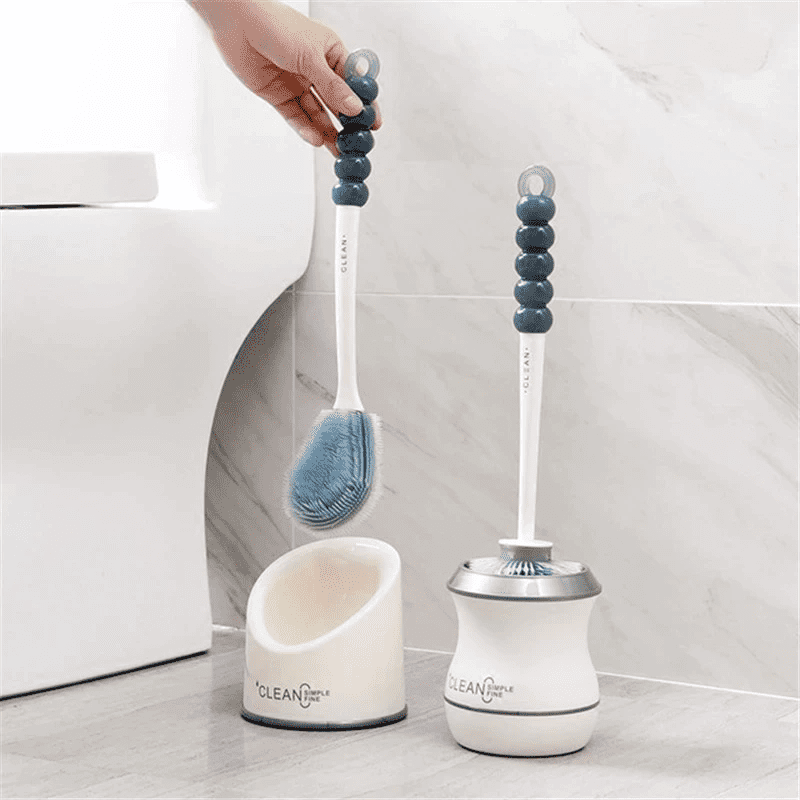 You should have a toilet brush on your list of cleaning tools. This, along with specially formulated liquid soap, allows you to thoroughly clean the toilet bowl's interior to kill off germs and bacteria.
Of course, it's extra convenient to get a toilet brush that comes with a holder, so you can just store it after cleaning the toilet and the brush itself.
16) Toothbrush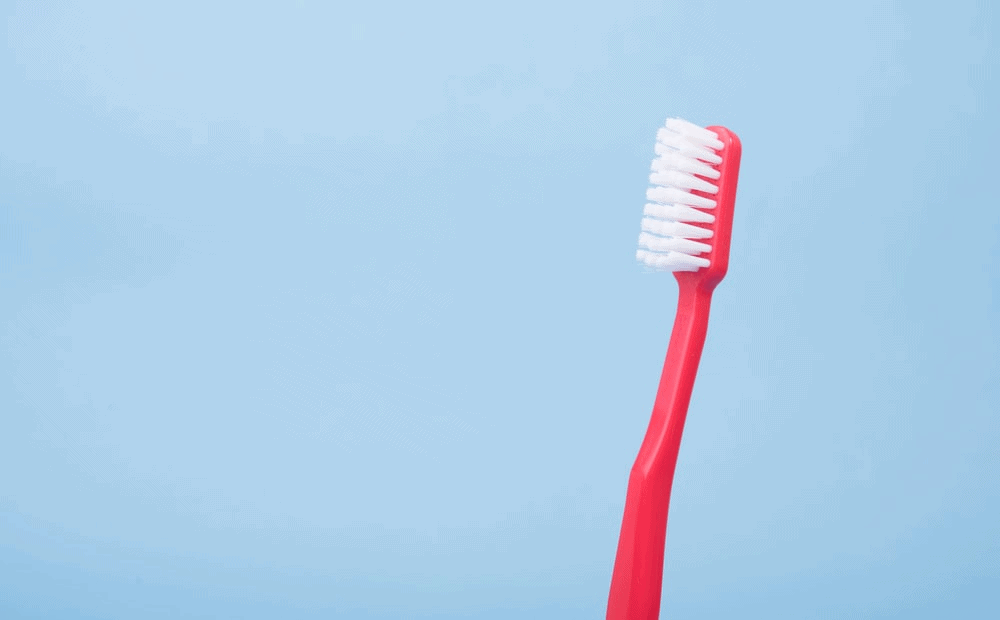 Also a multipurpose tool, a toothbrush can be used to apply soap or remove stubborn particles stuck on narrow surfaces on tiles, grout, walls, floors, faucets, sinks, cabinets, among others.
Just be sure to separate it from the toothbrushes that you and your family use for the teeth and store it in an appropriate place.
17) Clean Rags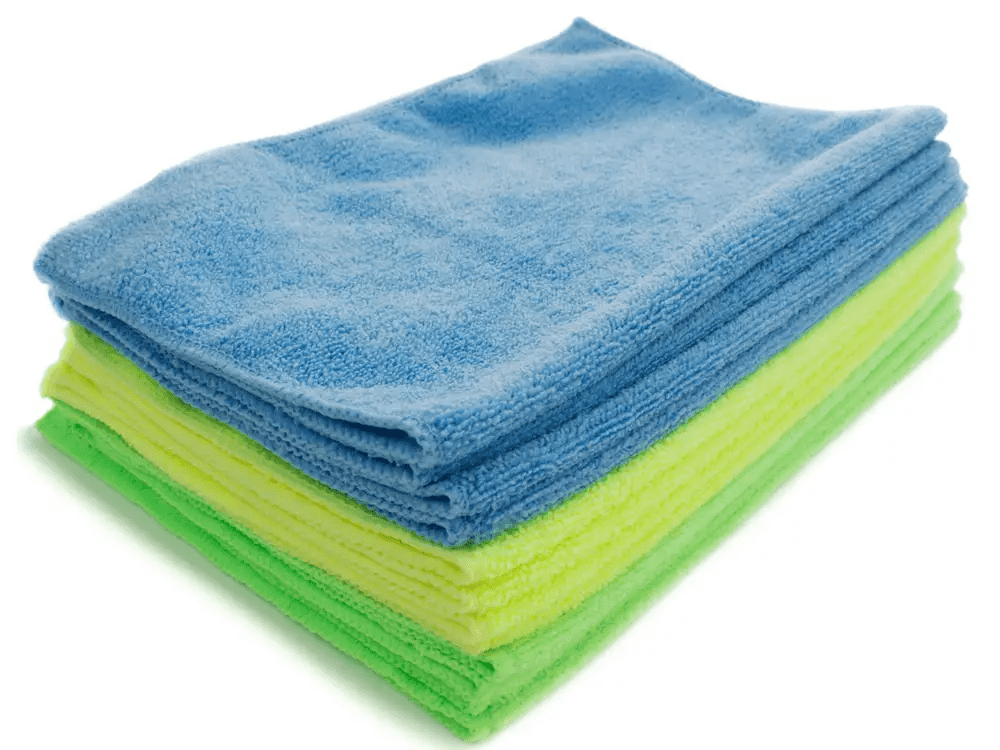 Of course, you need to stock several clean rags for specific use. We caution not to mix those used for bathrooms with those used for bedrooms or living areas to avoid contamination.
You can also go green and reuse tattered towels or shirts as rags for the bathroom. Once you are done using them, make sure to wash them with detergent and set it aside for your future use.
18) Cleaning Gloves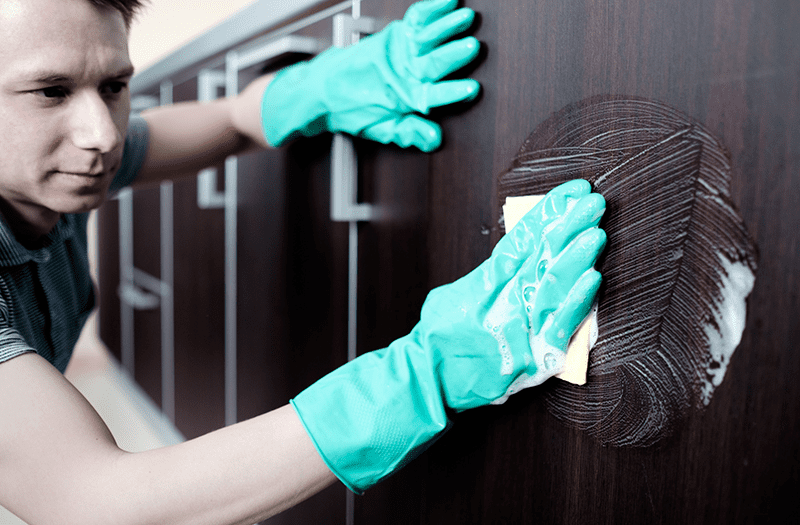 A pair of cleaning gloves protects your hand from bacteria and chemicals on different surfaces. If your hands have nicks, blisters, or burns, they can also prevent or reduce the pain you may feel while cleaning.
We'd suggest getting two pairs for beginners, one to be used in the bathroom and another for the kitchen. But, you can purchase additional cleaning gloves if you think you will need them.
19) Shower Cleaner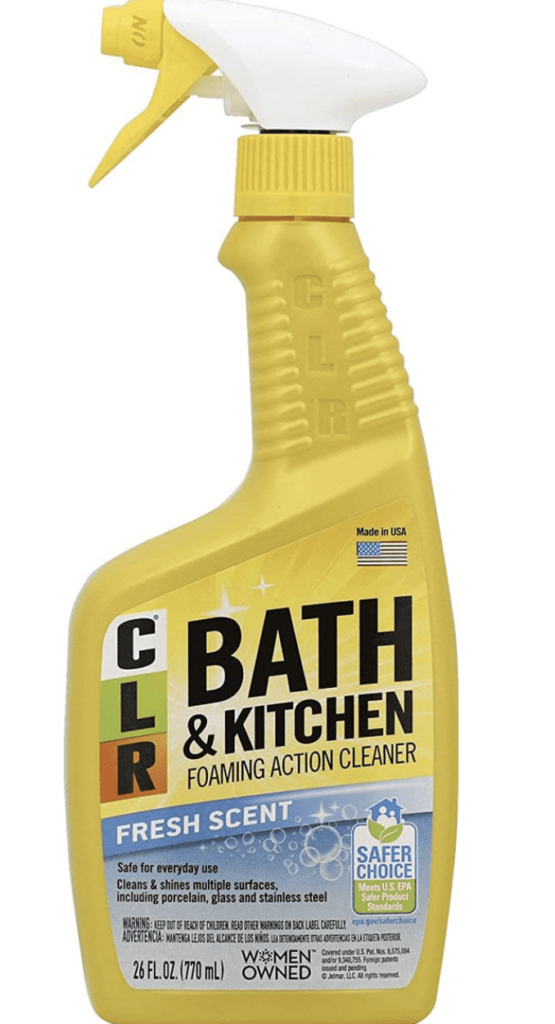 A shower cleaner is an excellent cleaning product for the bathroom. It tackles soap scum, dirt, and hard deposits on the shower area's tiles, glass door, and plastic racks.
As a result, this product can keep your shower area looking beautiful and shiny for a long while, making it pleasant to bathe in every day.
Living Area and Bedroom Cleaning Tools You May Need
Tidying up the living room and bedrooms makes your home look lovelier and cozier. Here are some tools that you can use to do that.
20) Extendable duster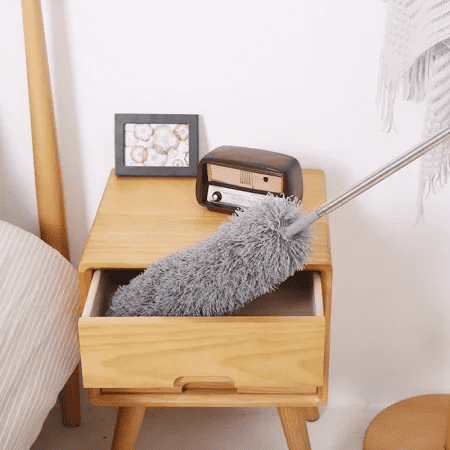 Dust accumulates in our room every day. With an extendable duster, you won't have to move or clean furniture, shelves, tables, chairs, or other stuff with effort and time regularly—you just need to lightly sweep the duster on them and you should be good.
To keep your duster clean, make sure to dust it off every time after use. This prevents the dust and dirt from touching another item or surface in the house.
21) Window Blind Duster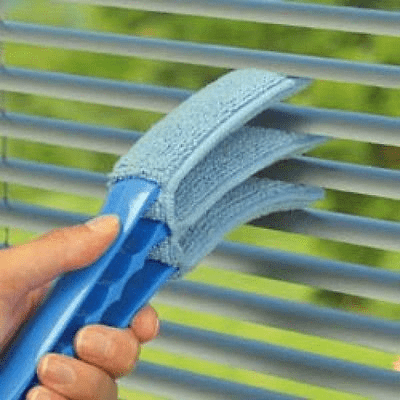 Considering the length of window blinds multiplied by their number of slats, it can take longer to clean them. Using a normal duster isn't practical since it can't fit into the blinds' open sides.
To deal with this, you would need to buy a window blind duster, which can clean a couple to several slats at a time depending on the product—problem solved!
22) Lint roller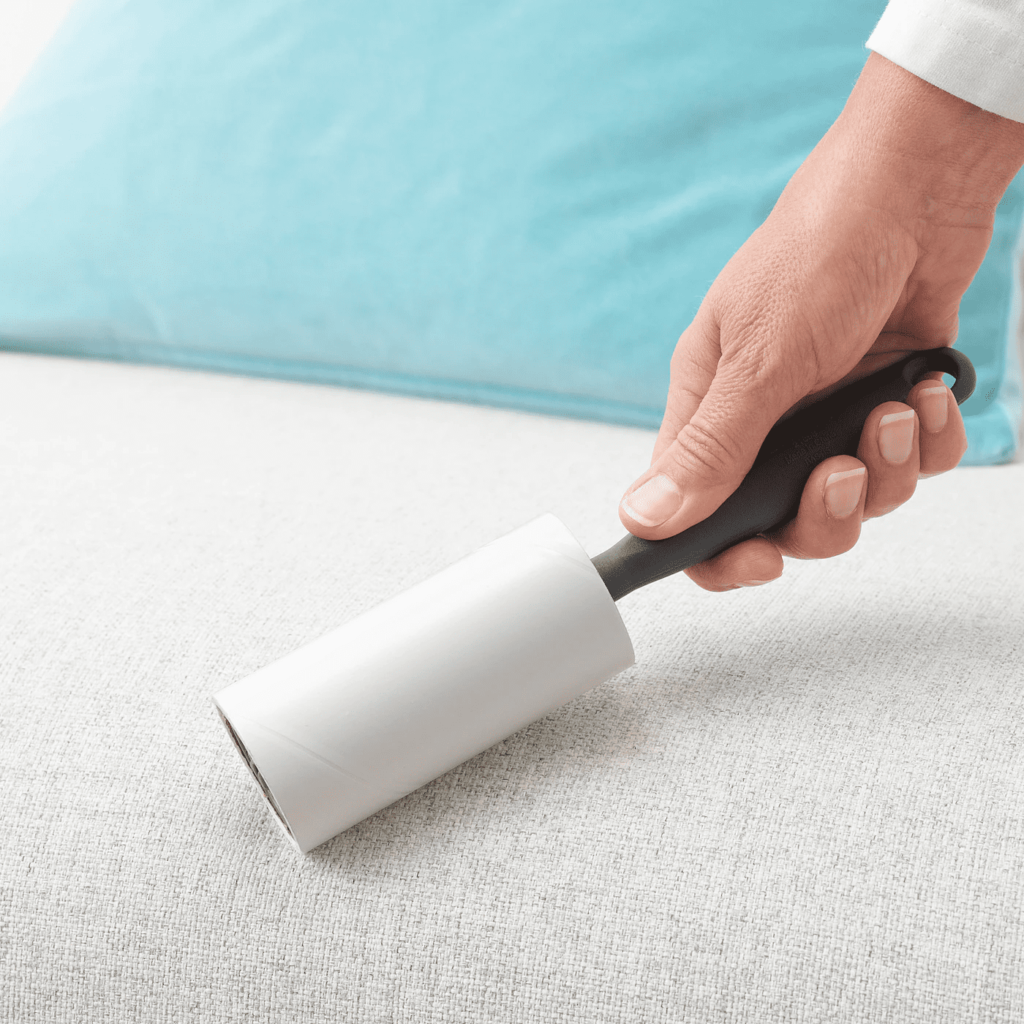 Although not many people worry about it, your linens, upholstery, or garments may have lint. To remove the fuzzy fine fibers on them, you need a lint remover.
It's an adhesive tape that you can roll across the lint on the fabric using the tool's handle to remove them. This makes your couch, bed, or clothing immaculate or like new.
Laundry Cleaning Products You May Need
Every day, we wear clothes that make the laundry grow bigger. So for the laundry room, here are the cleaning products that you will need!
23) Laundry Detergent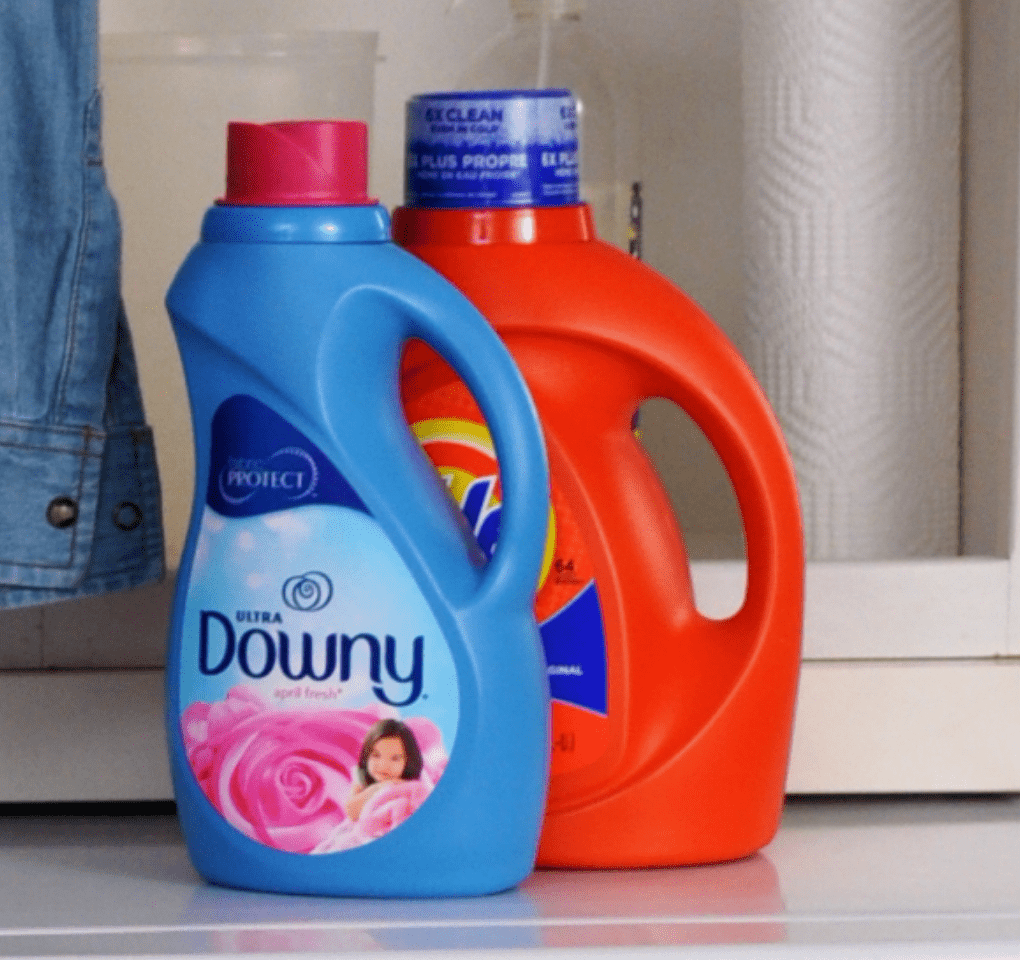 For soiled and used clothing, you should get a modest and effective laundry detergent. This helps to keep your everyday clothes spotless and free from stains, grime, odors, and bacteria.
You should only get one that is ample for the amount of clothing you will wash. There are lots of affordable options out there to lessen your expenses.
24) Stain Remover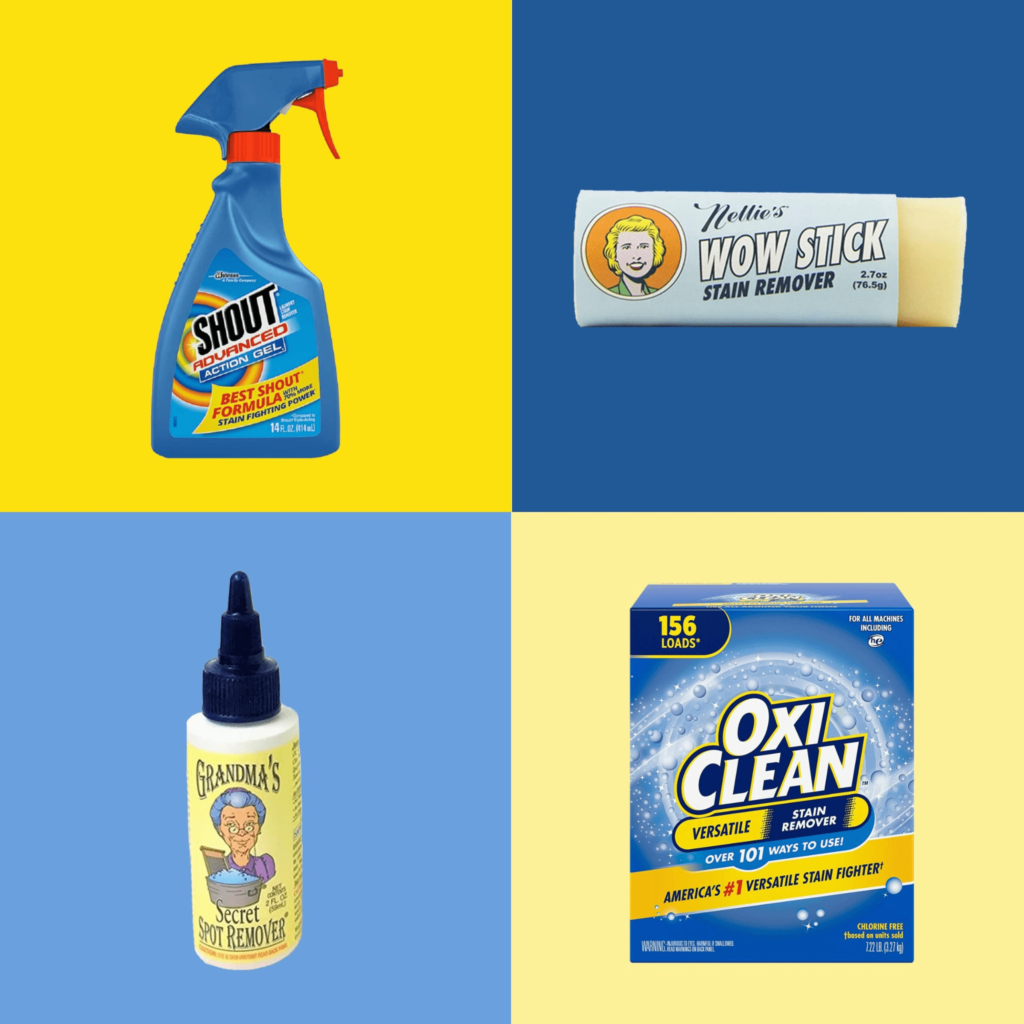 If your clothes have stubborn stains, you would have to scrub them out with a stain remover before throwing them into your washer. This way, your garments will be free of them afterwards.
Looking to save up from getting a stain remover? Then, you can use a homemade solution like water, vinegar, rubbing alcohol, ammonia, hydrogen peroxide, or others to remove stains.
Pet Cleaning Tools You May Need
If you have a pet, you know how you have to work harder to maintain the house's cleanliness and hygiene. Below are some great pet tools to help you achieve that goal.
25) Dog Wipes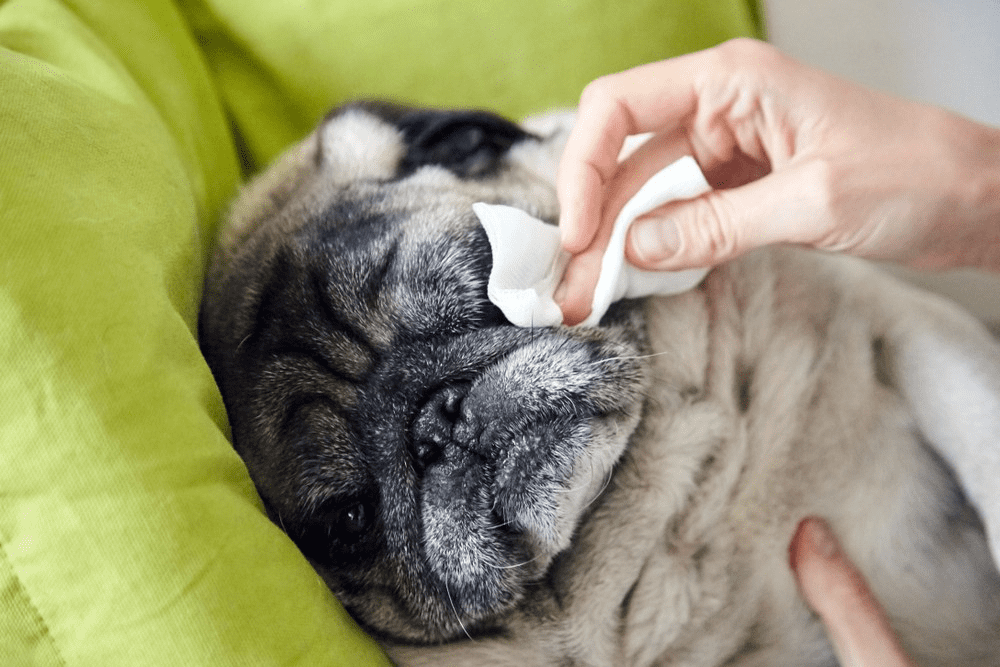 For those with pets, you have to get dog wipes. Dog wipes are used to clean dirty paws and coating to keep your dog clean because you never know what he may have stepped on outside.
Doing this can keep your house clean, hygienic, and not to mention allergy-free. Hence, it's likely that none of your family or friends will have allergic reactions like coughing or sneezing.
26) Shower Wand Sprayer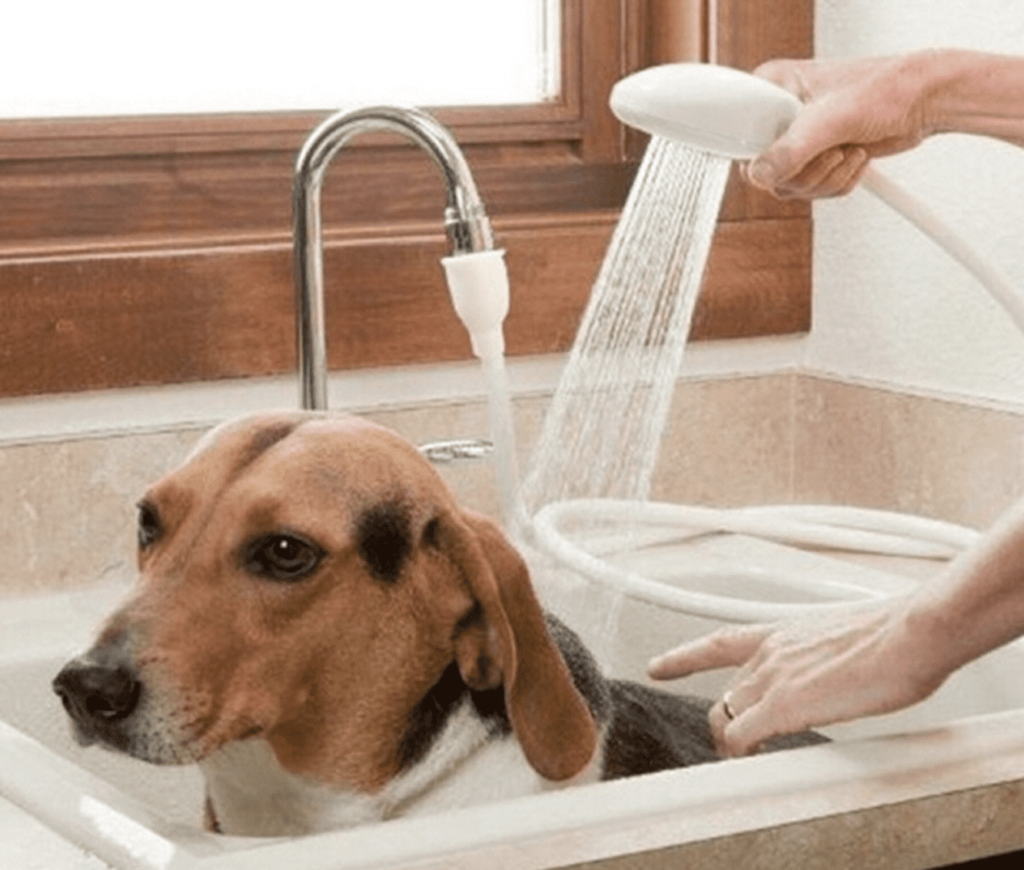 Bathing your adorable dog can mean water spills over the sink's edge, but not anymore, thanks to a shower wand sprayer. To set it up, you only have to connect the tube into the water spout and switch on the faucet to let the water flow out of the free-moving sprayer.
---
Related Articles about a New Homeowner's Cleaning Essentials