Cleaning is a never-ending task. If your cleaning supplies are in disarray or are located behind rows of obstacles, getting them will use up more of your time than necessary.
To solve this problem, we have researched and listed the best ways to store your roster of cleaning supplies. Soon, you'll notice that you are more efficient in cleaning around your house or office.
1) Store supplies behind the door
There's a lot of space available behind your storeroom or laundry room. By installing hangers or wire racks, you can place brooms, dusters, and mini dustpans as well as DIY cleaners on them.
If you want to further maximize your space, you can also place your brushes, shoe shiners, and cleaning gloves on a shoe storage bag and then hang them in place.
Storing your supplies behind the door makes your room neater and more spacious. Besides that, you'll be able to quickly grab the supplies you need.
2) Install a removable rod on the cabinet
Most bathroom vanities and kitchen cabinets are large, and yours may still have plenty of free space in the upper portion. To use it, install a removable plastic or metal rod on top on which spray bottle handles or clean rags can be hung.
As a result, you don't have to cramp all of the items or stack them one atop the other at the base of the cabinet. Make sure, though, that the rod isn't installed too far out so the door can close properly.
3) Use organizer boxes or trays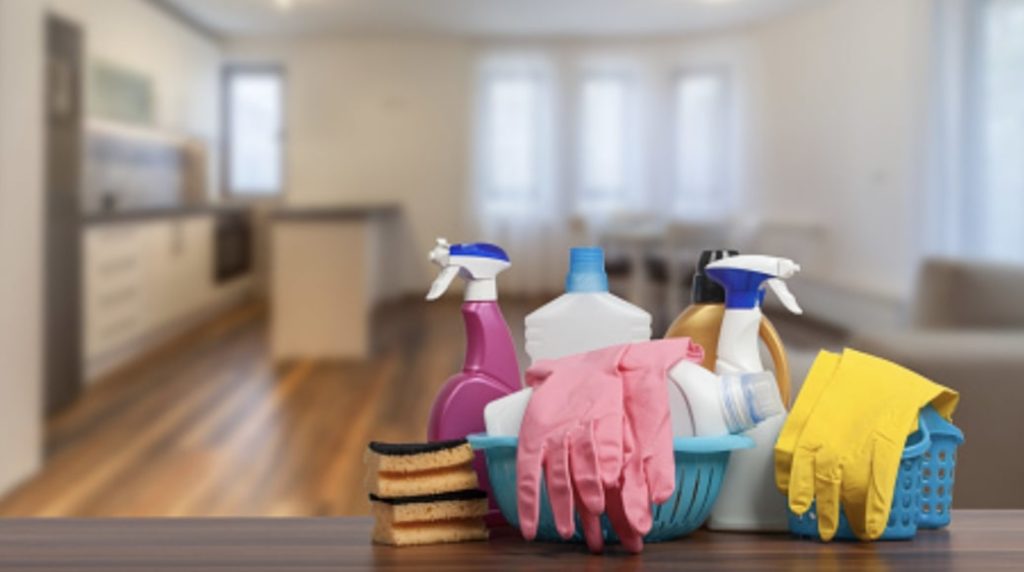 Group similar or related items together on organizers with a holder or the round tin cover from Danish cookies. These give a pleasant tidy look while making it easy to find the cleaning tools or supplies you need.
Moreover, they can act as a caddy so you don't have to carry them all by hand to clean a certain area of the home. A bucket can be used as a caddy as well, but it's a lot bulkier than an organizer.
4) Label your things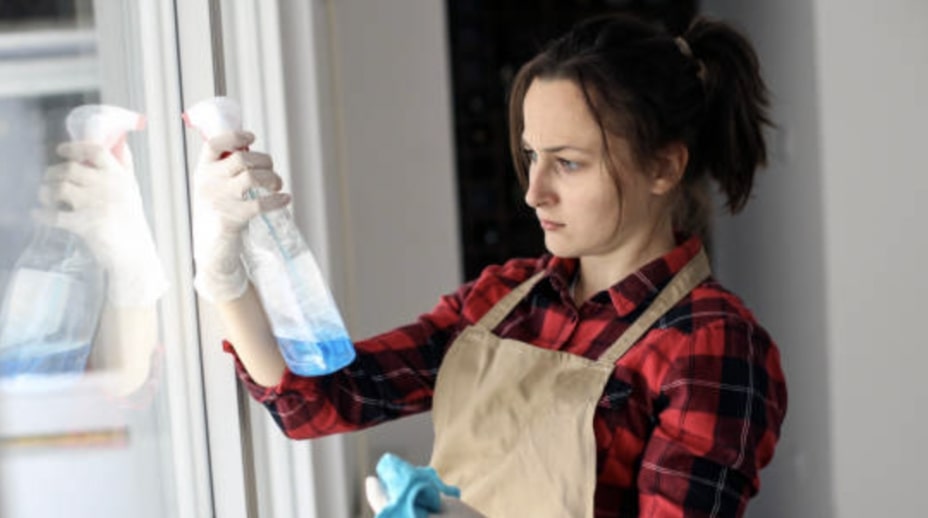 It also helps to label the containers or each rack section so you can easily find what you're looking for. Make the labeling tidy, and for this, we suggest printing out the word with stylish font and color.
Aside from that, you may be using DIY cleaners that use certain substances on them. It's also important to note their ingredients so a household member will know what they're for and will not accidentally use it for a different surface other than what they're intended for.
5) Use a Lazy Susan turntable
A Lazy Susan turntable is a rotatable storage holder. It mostly has one or two tiers to put your cleaning items on.
The great thing about it is that you don't have to rummage through your cleaning supplies to find something you need. Simply rotate the Lazy Susan, and snag the item effortlessly.
In addition, they make disposing of expired cleaners and stocking new ones incredibly easy. The Lazy Susan holder can be bought in your local hardware store or grocery, by the way.
Find Cleaning Services in Your Area