The shower is one of the areas at home that's prone to black mold growth. These unsightly marks can appear on the walls, floors, shelves, and especially, caulking.
Now in this guide, we will teach you how to remove black mold from your shower caulking.
Aside from that, we'll tackle how to prevent them in the future and when you should call a pro to remove them.
Why does shower caulking get black mold?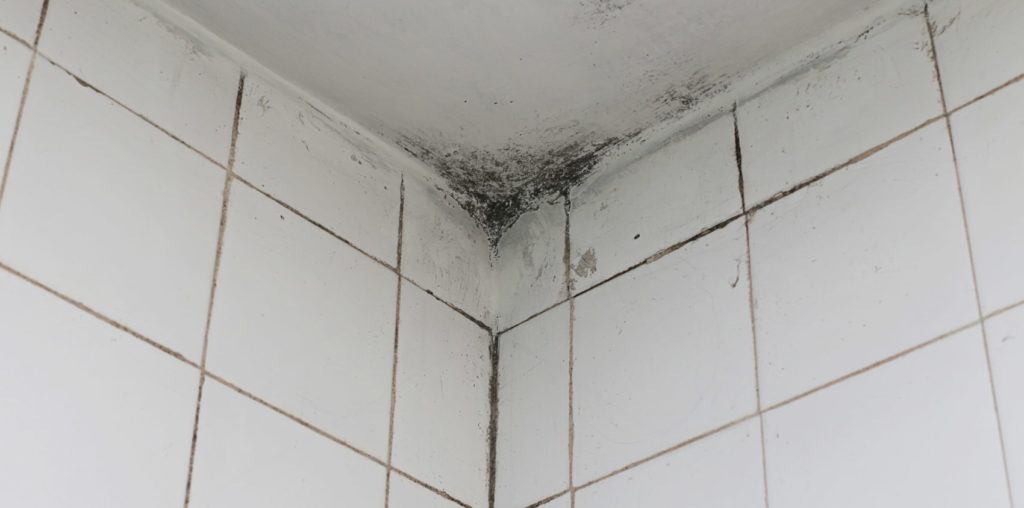 Shower caulking gets black mold due to excess moisture trapped in grout, ceiling, or wall sides.
Things that can contribute to these fungal spores are an unmaintained bathroom, cheap or badly installed tile and grout, or a lack of insulation.
And if the problem hasn't been fixed within just 24 to 48 hours, a black mold infestation can take place.
Thankfully, black mold is easy to detect once they grow colonies on the caulking.
If your bathroom often stays wet and doesn't get ample ventilation, you can suspect that mold exists there.
What does black mold look like?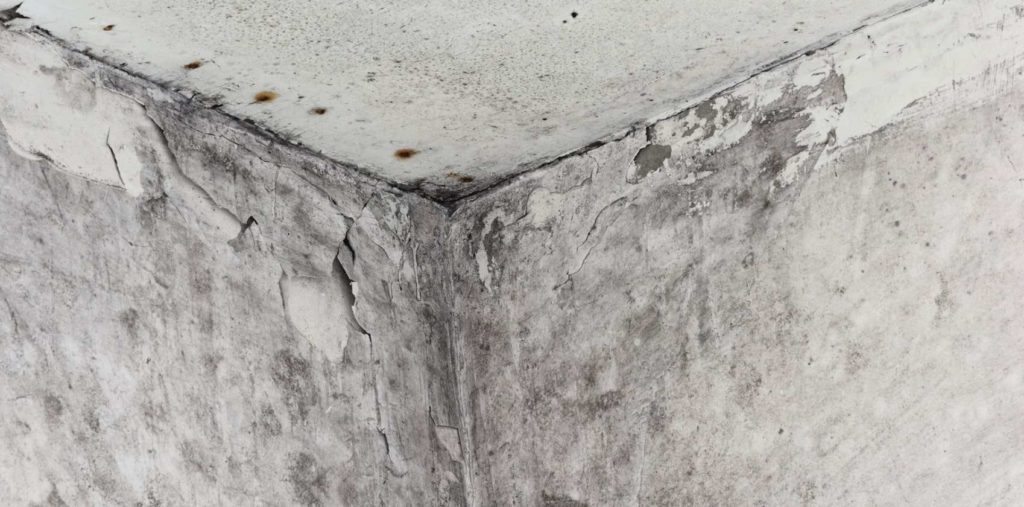 Black mold spots are round and black, dark-green, or dark brown.
At first, black mold appears white and fibrous like a cotton ball. When it multiplies, people normally see it as black dots or patches widely scattered over the caulking or other places in the shower.
Is black mold on shower caulking toxic?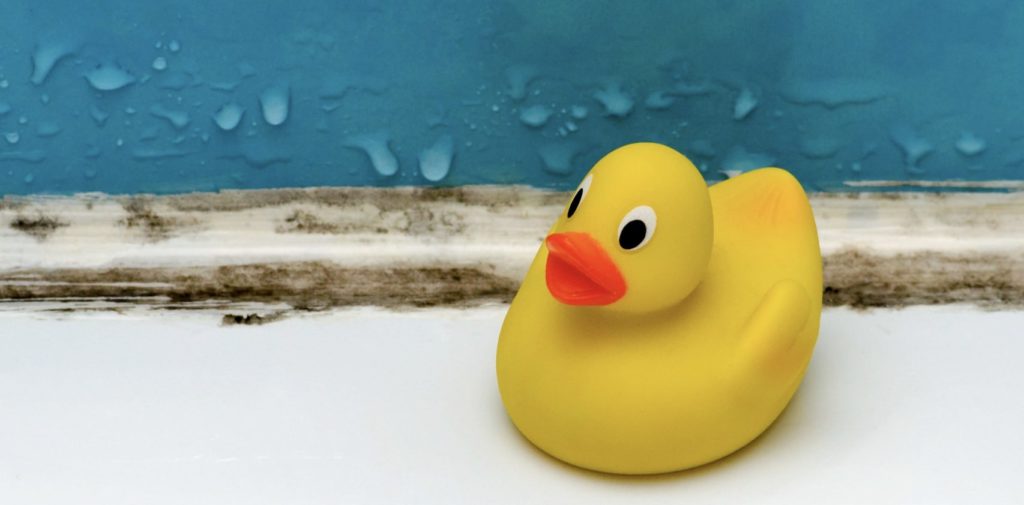 Black mold is toxic because they release allergenic mold spores in the air, water, or on a surface.
This can affect people who inhale or touch these spores, especially those with certain allergies and respiratory conditions like coughs, asthma, or bronchitis.
However, according to WebMD, there's no proof validating that black mold is more harmful than other forms or colors of mold.
How can black mold affect one's health?
Black mold can cause a person to have red or itchy eyes, coughs, colds, skin irritation, difficulty breathing, or other allergic or respiratory illness symptoms.
Thus, if a household member has pre-existing health conditions, it's paramount that the black mold in the shower is treated and removed before letting them use it.
Is black mold on shower caulking hard to remove?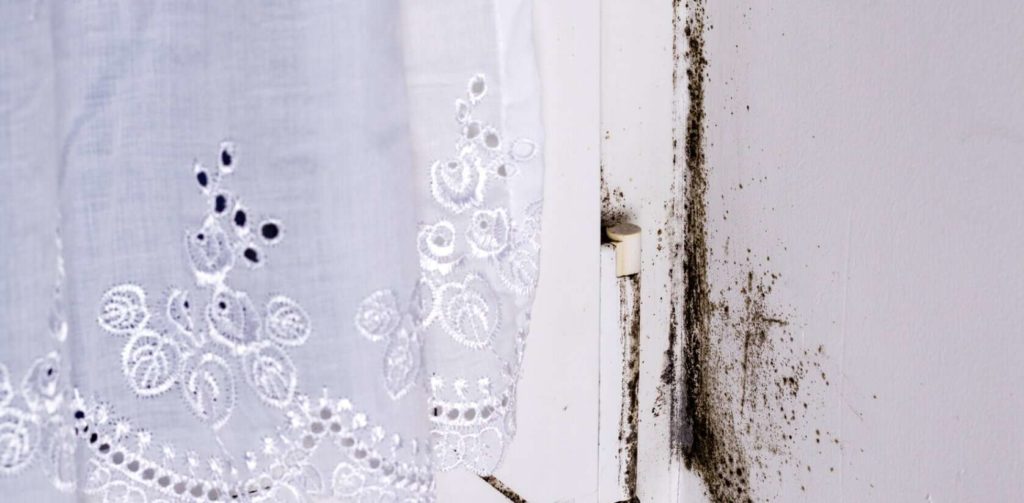 Black mold on shower caulking can be hard to remove using ordinary cleaning means.
That's because you can't be totally sure you've wiped off all the visible black mold. There might be some remaining tiny black mold behind the grout or caulking which can breed more mold again.
Now that you're aware of that, there's an effective method allowing you to get rid of all shower mold without calling a pro cleaner. You'll only need to use vinegar and chlorine bleach for that.
How do I treat black mold on my shower caulking?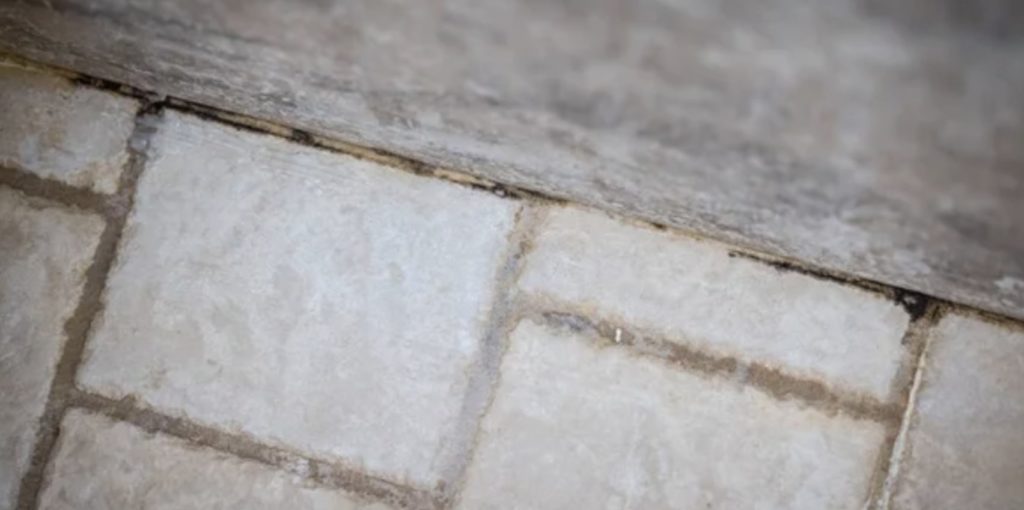 Follow the steps below to get rid of black mold on your shower caulking:
Collect the needed cleaning supplies
Open the windows and doors
Dilute and apply bleach on the shower caulking
Let the bleach work in for a while
Scrub the black mold with a brush
Wipe down the shower caulking
Check cleaning results
1) Collect the needed cleaning supplies
You will need these items to protect yourself from and treat the mold on your shower caulking:
A face mask
A pair of gloves
A clean sponge
A spray bottle
A bucket
Bleach or hydrogen peroxide
Now put on your face mask and gloves and get ready to work.
2) Open the windows and doors
If your bathroom has a window, open it and leave the door open to encourage better air circulation and dry out the moisture in the room so new mold cannot develop.
3) Dilute and apply bleach on the shower caulking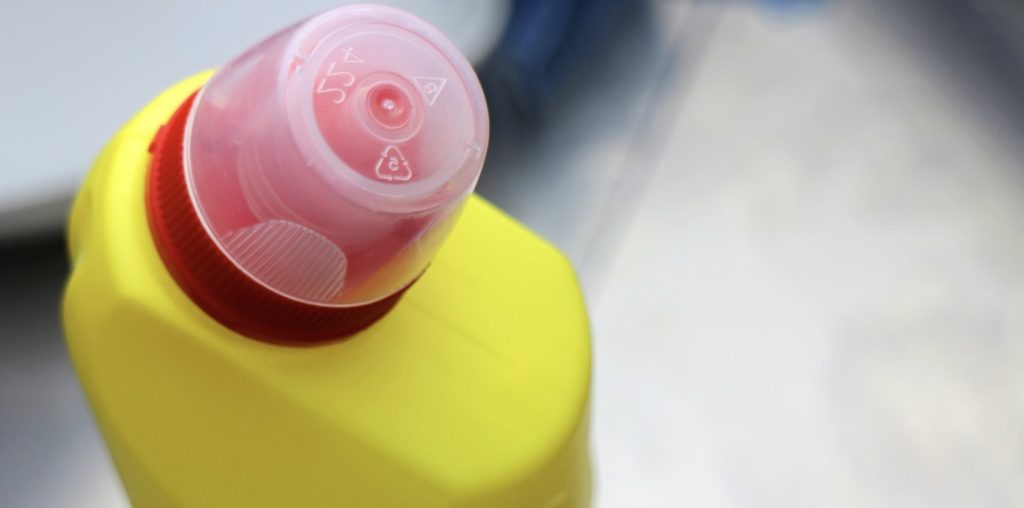 Add 1 cup of bleach to 1 gallon of water in a bucket. But note that this measurement may differ based on the extent of mold infestation your shower caulking has.
Using undiluted bleach cannot only damage the shower glass, tile, and grout but also irritate your eyes, skin, and lungs. So make it a point to dilute it.
Once you've diluted the bleach in water, dip the sponge in the solution and gently wipe the moldy shower caulk with it. Feel to free to mix and use a bleach solution in a spray bottle if preferred.
*Tip: You can also use hydrogen peroxide instead of bleach to remove black mold on the shower caulk. Simply apply it directly on the sponge and proceed to wipe the mold spots.
4) Let the bleach work in for a while
Afterward, allow the bleach to work into the mold-infested shower caulking for 30 minutes or more.
5) Scrub the black mold with a brush
Following the last step, scrub the black mold and grime out of the shower caulk using any old or unused brush.
6) Wipe down the shower caulking
Next, wash the sponge under running water to remove the bleach mixture in it.
Then, pour some warm water on the clean sponge and wipe down the shower caulking to rinse it thoroughly.
7) Check cleaning results
Finally, check whether or not there are still fungal spots on the shower caulking. If there are still some that remain, you have to repeat steps 3 to 7.
Should I remove an aged shower caulking?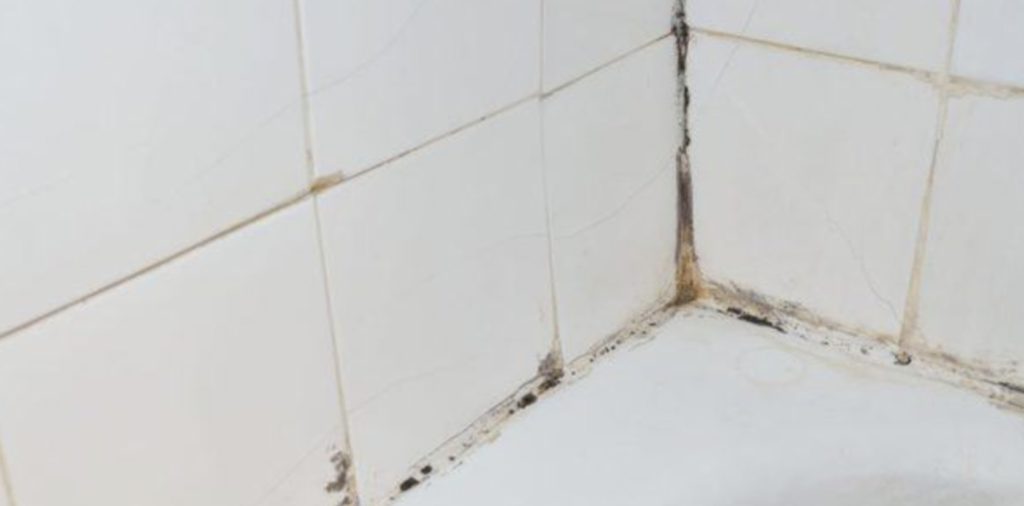 If the mold is old and has gone deep behind the tile and grout or caulk, you should remove your aged shower caulking after treating the black mold.
How do I remove an old shower caulking?
Here are the steps for removing an aged shower caulking:
Collect the needed supplies
Remove the shower caulking
Replace the shower caulking
1) Collect the needed supplies
To remove shower caulking with stubborn mold, you'll need the following materials:
Utility or putty knife or needle-nosed pliers
Caulking gun
2) Remove the shower caulking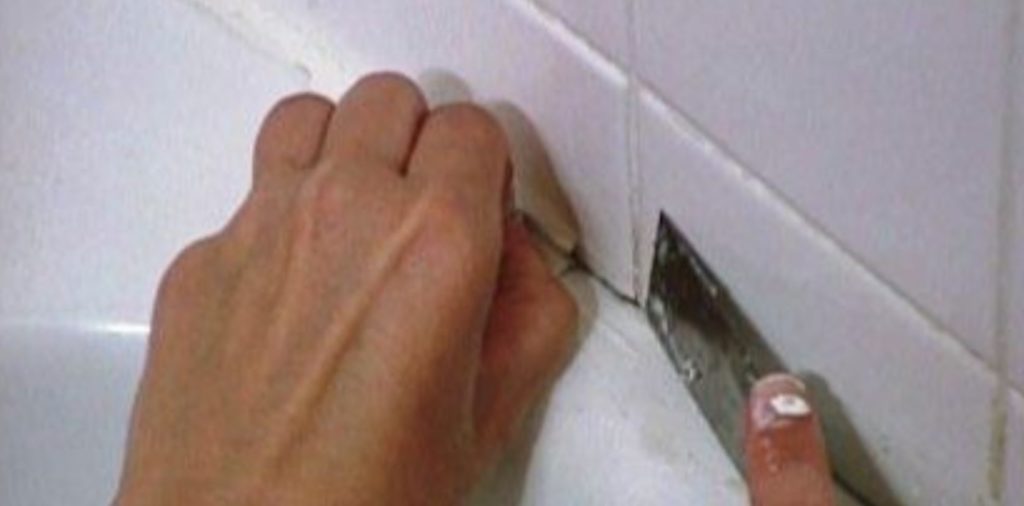 If the shower side only has one layer of caulking, use a putty or utility knife to slice and remove the caulk cleanly.
But if the gap has multiple layers of caulk, needle-nosed pliers or a caulk remover is better to use to pull and tear the caulk out.
Whichever tool you use, remember to be careful not to scratch the shower wall, floor, or ceiling of your bathroom.
3) Replace the caulking
Now equip a caulk in the metal caulking gun and fill in the areas where the old caulking has been removed.
How often should I replace my shower caulking?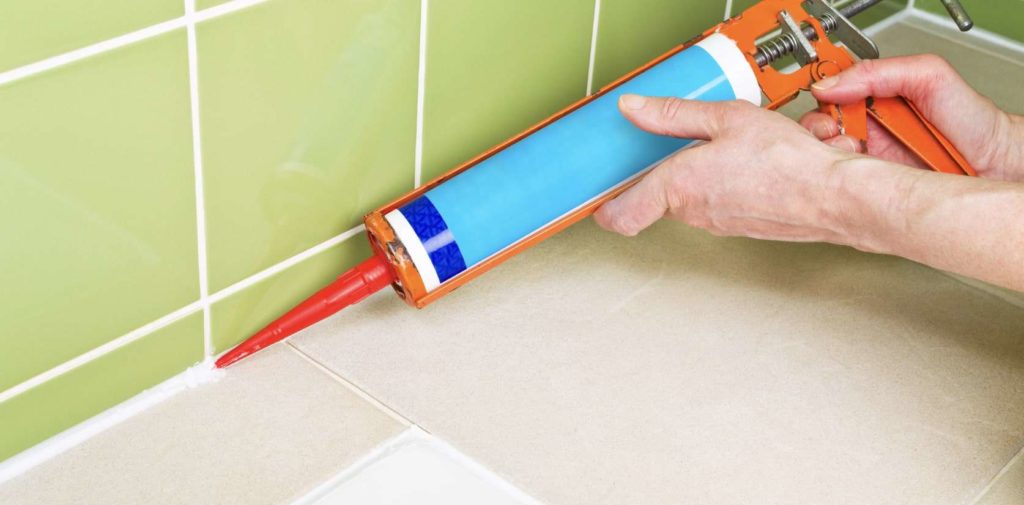 You should look to replace your shower caulking every 5 years. That's because caulking can peel or crack over time due to wear and tear.
With worn-out caulking, standing water will collect in the gaps and corners of the shower, leading to mold and mildew growth.
What other cleaners can I use to treat black mold?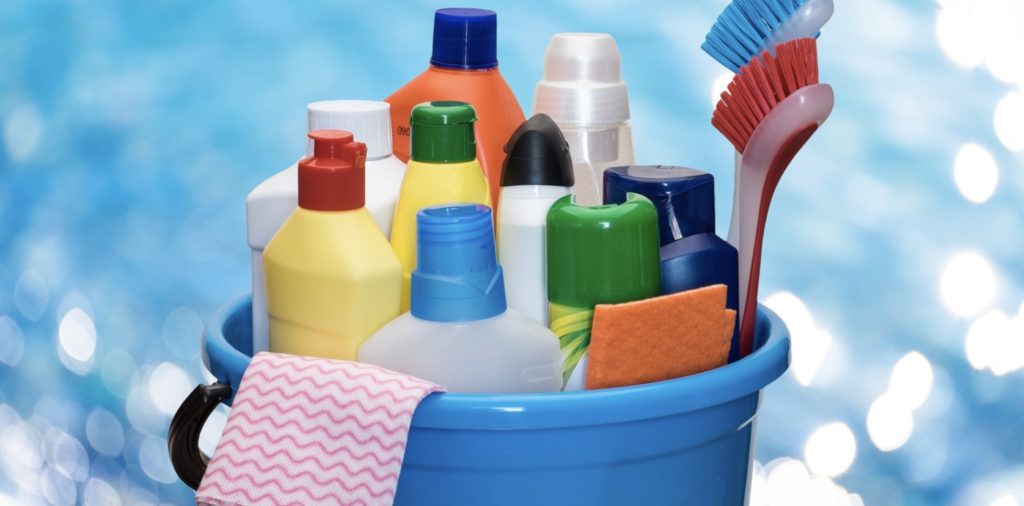 Besides bleach or vinegar, you can also use these cleaners to treat black mold on shower caulking:
Baking soda
Borax
Vinegar
Ammonia
Hydrogen peroxide
1) Baking soda draw out excess moisture
Baking soda is a great and readily available household cleaner for light black mold. Just mix 1/4 tablespoon of baking soda and water in a spray bottle.
Then, spray this mixture on the black mold to draw out excess moisture, and scrub the mold with a brush to loosen and remove it.
2) Borax is a stronger cleaning salt than baking soda
Borax is a stronger cleaning salt than baking soda. It has higher alkalinity and can also remove black mold on shower caulking.
Unfortunately, borax is not commonly sold in supermarkets. But you can pick up one at your local hardware store.
To use it as a cleaner, mix 5 tablespoons of borax with warm water. Apply it to the mold and let it soak in for an hour or so.
3) Vinegar kills and disinfects black mold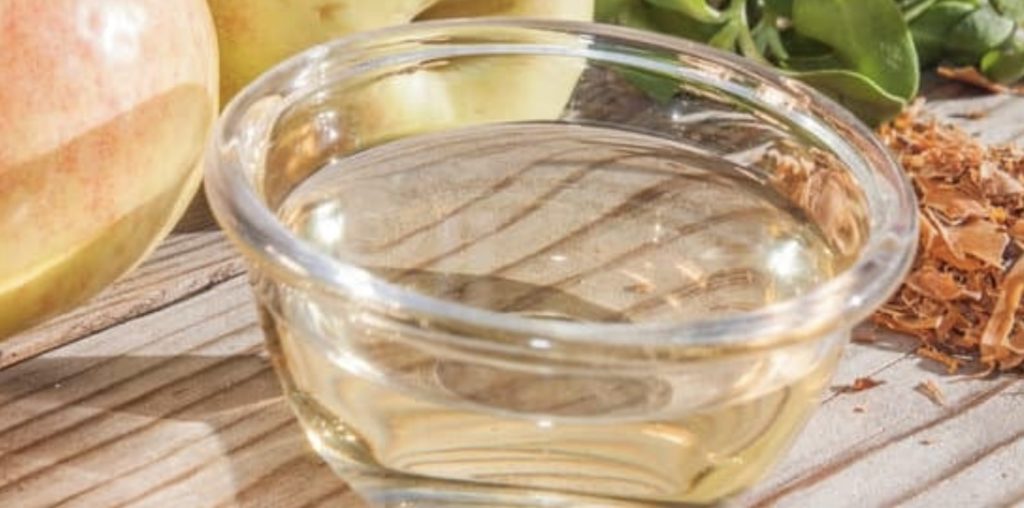 Vinegar contains acetic acid which can eliminate mold and disinfect shower caulking.
In order to remove black mold, first combine a 1:1 ratio of vinegar and warm water in a spray bottle.
Now spritz the vinegar solution on the mold-damaged areas of the shower caulking.
Leave it alone for 30 minutes to 2 hours, and then rinse the shower caulking with water.
*Warning: Don't mix vinegar and bleach to create a solution. This solution will result in chlorine gas that is very harmful and deadly if inhaled.
Will vinegar damage shower caulking?
Vinegar won't damage shower caulking.
But do make sure that you dilute it with water and clean and rinse the vinegar thoroughly after use, as its acid content can corrode metal and stone walls.
4) Ammonia is a great cleaner for various molds
Ammonia is a powerful chemical that's well-suited to treat any kind of mold.
But before using ammonia, remember to wear a face mask and protective gloves, as it can burn or damage the eyes, throat, skin, and lungs.
To use it, add 1 cup of ammonia per 1 gallon of water in a bucket, and then spritz the solution on the moldy shower caulking.
*Warning: Never mix ammonia with bleach. Doing this will release a poisonous gas that will seriously harm or even kill people exposed to the solution.
5) Hydrogen peroxide removes fungi, bacteria, and viruses
Hydrogen peroxide is a powerful bleaching agent that can take out fungi, bacteria, and viruses. So it can be used to effectively clean your shower caulking with mold as well.
What's the best cleaner to use for black mold?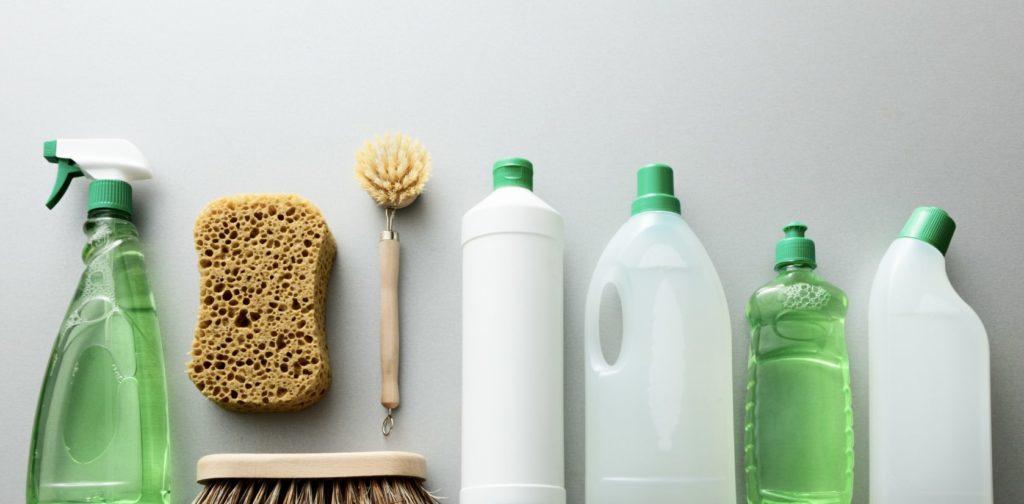 Bleach is the best cleaner that can remove black mold, particularly, stubborn ones.
However, keep in mind that it's not safe to use without protective equipment.
A spray or sponge solution consisting of 1 cup of bleach to 1 gallon of water will remove mold instantly.
For hard-to-remove mold in large areas, use a large brush to scrub them out, but for mold in tight areas, a small toothbrush will do.
In terms of non-toxicity, though, hydrogen peroxide, baking soda, and white vinegar are the best cleaners to use to take out black mold completely.
Don't have time to gather and mix household solutions? Then, you might want to use a commercial EPA-registered mold remover instead.
Can I use a commercial cleaner to treat mold?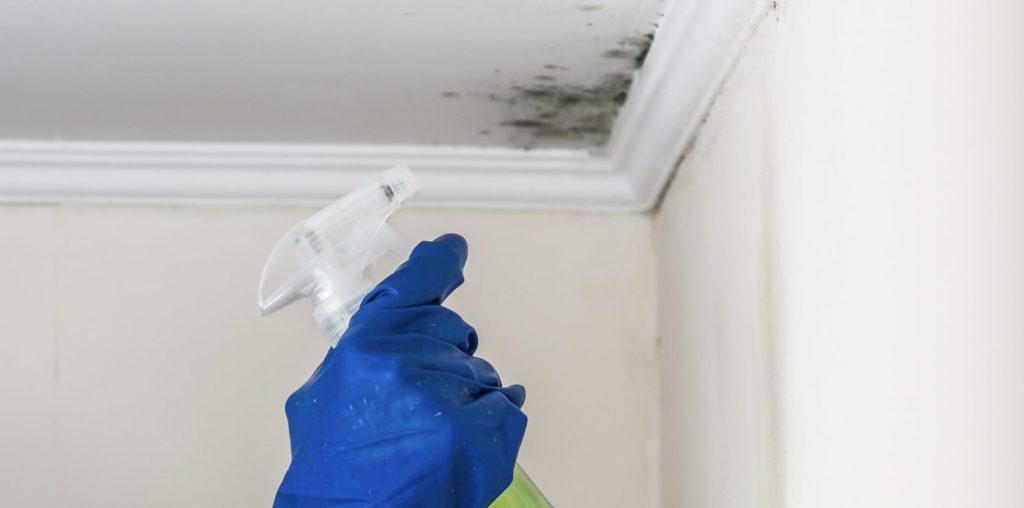 You can certainly use a store-bought cleaner to rid your shower caulking of mold and mildew and prevent new ones from forming. Most of these products will also tackle residual stains.
We recommend choosing an EPA-registered product since it is safer to use at home and doesn't harm the environment.
How do I prevent shower caulking mold next time?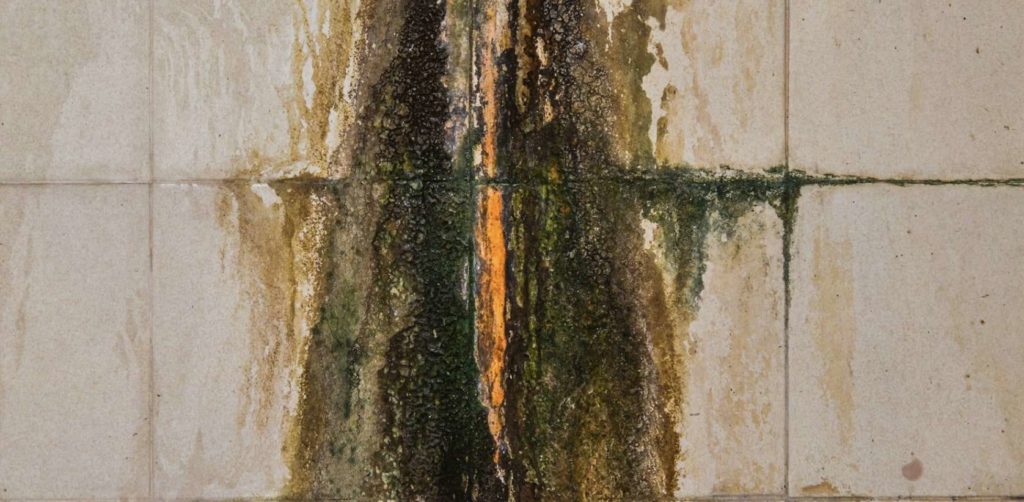 To prevent black mold on your shower caulking in the future, clean the bathroom at least every week, use a vinegar cleaning mix, inspect the caulk condition every month, and open the windows and doors for adequate ventilation.
Other ways you can keep mold from growing are to use a dehumidifier, wipe soap residue, dry the shower walls and tiles after use, and take away wet towels rather than leave them in the bathroom.
When do I call a pro to tackle black shower mold?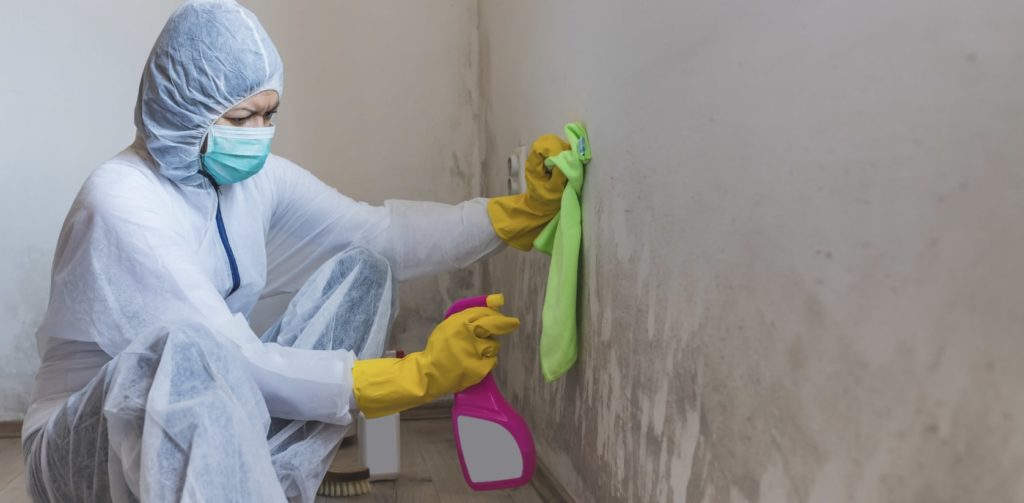 If your shower is filled with black mold and it has become so severe and uncontrollable, then it's time to hire a cleaning or mold removal pro.
They are knowledgeable and well-equipped and can treat and eradicate all the mold present in your bathroom.
This prevents you and your family from becoming harmed by black mold spores as well as saves you from doing the mold-cleaning work yourself.
More Shower Cleaning Guides
You might also be interested in these shower-related guides below. They should help you make your shower spic and span once more!