Featured Image Source from Frederick's Quality Cleaners
Looking for a dry cleaner you can entrust your expensive clothing? If you are, you're on the right page, as we compiled a list of the best dry cleaners in West Des Moines here for you.
But before we present our top recommendations, we'll explore their average prices for a bit. This will give you a general idea of how much you have to pay for the service.
Without further ado, let's go!
The Average Cost of Dry Cleaners in West Des Moines
Dry cleaning rates vary among companies based on the type and size of the garment.
The average cost of dry cleaning in West Des Moines can go from $2.65 to $62. On the lower end of the scale are shirts and shorts, while the higher end includes leather coats and formal dresses.
Some shops also offer pickup and delivery services, which are often free of charge. However, others charge clients to cover transportation.
Also, here's a table showing the price ranges of some of the dry cleaners we've chosen. You can measure your budget against these ranges to help you find the right dry cleaning company.
| | |
| --- | --- |
| Dry Cleaner | Price Range |
| Victoria Cleaners | $4.15 – $62 |
| Metro Express Cleaners & Laundry | $4 – $25 |
| Beaver Avenue Cleaners | $2.65 – $14.55 |
| Executive Cleaners | $7.35 – $39.99 |
The Best Dry Cleaners in West Des Moines
Now that you know about the prices, we give you our roundup of the best dry cleaners in West Des Moines!
1) Frederick's Quality Cleaners

SERVICES/SCOPE
Dry cleaning
Alterations
Custom sewing
Leather cleaning
Leather repair
Tailoring
Wedding and bridal alterations
PRICING
Kindly call them for rates
WEBSITE
http://www.fredericksqualitycleaners.com
ADDRESS
Governors Square, 2700 University Avenue, Suite 316, West Des Moines, IA 50266-1456, USA
CONTACT DETAILS
(515) 267-1986
PAYMENT
Cash and check
Frederick's Quality Cleaners is a trusted tailor and dry cleaner situated at their new location in University Avenue, West Des Moines.
The small business is led by Mr. Frederick who has been described by clients as kind, personable, and professional. More importantly, they confirmed that he's excellent at altering shirts and dresses as well as washing and drying-cleaning clothes.
Their full list of services includes dry cleaning, wedding alterations, tailoring, leather cleaning, and leather repair. So if there's anything wrong with your suit, fur-coated jacket, or favorite gown, you can take them to the store.
The prices have also been noted to be value for money. But you'd have to call them to inquire about their rates since they're not shown online.
However, unlike other dry cleaners, they don't offer pickup and delivery services to your home.
Another downside is they only take cash and check for now. So, those who have a credit card won't be able to benefit from its convenience.
Plus, they don't have Wi-Fi for people who come by to sit and wait to claim their fresh and neat garments.
Still, it's the finished results and service that counts, and as you may see for yourself, the shop is indeed one of the best dry cleaners in West Des Moines, Iowa!
Alteration and tailoring expert
Excellent rates
Open 6 days a week
Doesn't take credit card payments
Closed on a Sunday
No pickup and delivery service
No Wi-Fi service
Customer Reviews
The dry cleaner received rave reviews from many clients. They loved the alteration and cleaning results, great prices, and most of all, their friendly service.
One Facebook reviewer commented this:
"J.D. is a service Professional!! In this day and age of many service companies forgetting that they are in the service industry, it so refreshing to find a company that puts service first. Hands down the best experience I've had in a long time. Thank you so much for saying yes when others may have said no! See you again J.D.!!"
Also, another client said of the dry cleaner:
"I got married in Mexico and my dress was filthy after a night of dancing and photos on the beach, Mr. Frederick had it looking brand new in time for my at home reception. He launders and dry cleans my husbands dress shirts–a service worth every penny, and he dry cleaned my winter coat with faux fur and made it look brand new again (it's 5+ years old). He's classy, professional and an absolute joy. I've found my apparel cleaner for life!"
2) Crown Cleaners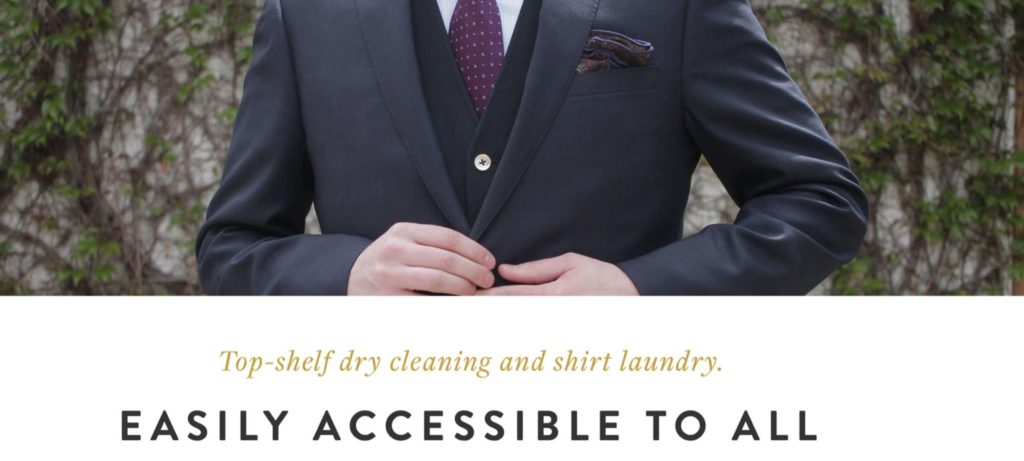 SERVICES/SCOPE
Dry cleaning & laundry
Alterations & repairs
Relationship advice
Comforters & household items
PRICING
Kindly call them for rates
WEBSITE
https://crown-cleaners.com
ADDRESS
5018 EP True Parkway, West Des Moines, IA, USA 50265
CONTACT DETAILS
(515) 223-8880


[email protected]

PAYMENT
Credit cards
Crown Cleaners has 5 locations in the Des Moines metro area, with one in West Des Moines. It is a family-owned dry cleaning shop that has been serving clients since 1992.
They offer laundry and dry cleaning, in addition to alterations, comforter and fabric cleaning. It's also unusual and amusing that they can share relationship advice and tips with clients.
Their skilled team can remove noticeable stains on tuxedos, denim pants, blouses, and corporate attires and get them ready for you within the same day.
Though they offer free pickup and delivery, you'd have to look at their service area map, as they only do them in certain areas on a given day. Now, the downside is that it would take them a week to get back your clothes.
Plus, many clients have complained about their customer service. So, it's best to just take your delicate clothes to them, keep the receipt, and simply pick them up when done to save you from any hassles.
All Crown Cleaners stores accept cash and credit card payments. Their West Des Moines branch is located at 5018 EP True Parkway, West Des Moines, IA.
Also, they work from Monday to Friday from 7.00 AM to 7.00 PM and Saturday from 8.00 AM to 5.00 PM. If you have any questions or complaints, you can give them a call or email.
Same-day turnaround
Free home pickup and delivery
Accepts credit cards
5 locations around the Des Moines metro
1-week turnaround with their delivery service
Complaints about mediocre customer service
Closed on a Sunday
Customer Reviews
As we mentioned earlier, this shop had been criticized for its customer service. However, most people appreciated the fast, same-day service for dry-cleaning their garments.
On Facebook, Caroline wrote this review:
"They wee a complete lifesaver! I needed a dress steamed for a wedding and they got it done in less than 3 hours and it was perfect! Thank you, thank you!"
Furthermore, Hanson gave this company a 5-star review:
"It was difficult to find a dry cleaner that had 1 day turned around. They did a great job. I would definitely recommend. Friendly staff!"
3) Victoria Cleaners

SERVICES/SCOPE
Dry cleaning
Laundry
Household items
Leather items
PRICING
Dry Cleaning
 
Pants: $7.85
Shorts: $7.55
Skirt: $7.55
Suit (2-piece): $14.99
Tuxedo (2-piece): $15.99
Coats (non-leather): $13.30 – $20.99
Blazer/sport coat: $7.85
Sweater: $7.35
Dress: $14.35
Long dress: $20.99
Formal dress: $39.99
Shirt/blouse: $6.75
Pullover/golf shirt: $4.15
Regular ties: $6.50
Silk ties: $7.50
 
*Rayon, linen, silk, etc: add up to 25% of the price
*Lined pants: additional $0.50 of the price
*Press only: 75% of the price
 
Laundry
 
Shirts/blouses (hanger): $2.85
Shirts/blouses (folded): $3.10
Tux shirt: $6.75
Military uniform: $10.99
 
Household Items
 
Bedspreads: $23.20 – $34.60
Blankets (regular): $19.70
Blankets (king): $21.60
 
Leather Items
 
Leather coats: $62.00
Leather tops: $49.50
Leather skirts: $49.50
Leather pants: $52.00
 
*Note that all prices are subject to change
WEBSITE
http://www.victoriacleaners.com
ADDRESS
650 S 50th St Suite 103, West Des Moines, IA 50265, USA
CONTACT DETAILS
+1 515-224-7032


[email protected]

PAYMENT
Credit cards, debit cards
Formed in 1929, Victoria Cleaners offers outstanding dry cleaning and free pickup and delivery for all kinds of clothing, whether it be a business suit, an athletic uniform, or a ball gown.
One of the top dry cleaners in West Des Moines, it launders and dry-cleans formal clothes, bed linens, blankets, leather jackets, and more. But they can also help if you need sewing repair or alteration.
Their prices are upfront and reasonable and displayed on their website. This way, you won't be surprised with the costs, if you decide to go with their service.
What's unique with this company is they are a Certified Environmental Dry Cleaner. Where possible, they use biodegradable attire bags, recyclable hangers, and conserve their water and energy use.
Besides that, you don't have to pay them right after the service is done. They can charge your debit or credit card once a month and also give you a monthly statement.
For now, to keep their employees and people safe, they only work thrice a week on Monday, Wednesday, and Friday from 8.00 AM to 6.00 PM until further notice.
So for a versatile and eco-conscious dry cleaner, Victoria Cleaners is a fantastic choice! They have 9 stores located in the Greater Des Moines area.
Free pickup & delivery
Has eco-friendly practices
Accepts credit and debit cards
Transparent rates
Relatively high rates
Temporarily closed on Tuesday, Thursday, Saturday, and Sunday
4)   Noahs Cleaners

SERVICES/SCOPE
Dry cleaning
Shirt laundry
Alterations and repairs
Drapery takedown/rehang
Leather and suede
Wedding gown preservation
Fur storage
Free seasonal storage with cleaning
Reweaving quilts, bedspreads, and bedding
Band uniforms
Choir robes
Theatrical costumes
Smoke and water restoration
Pillow cleaning
Tablecloths
Napkins, small rugs, and many other household items
PRICING
Kindly call them for rates
WEBSITE
https://www.noahscleaners.com
ADDRESS
6115 SW 9th St, Des Moines, IA 50315, USA
CONTACT DETAILS
515-285-3131


[email protected]

PAYMENT
Cash, Visa, Mastercard, American Express, and Discover Network
Another of the top dry cleaners in West Des Moines is Noahs Cleaners. Founded in 1948, they offer a whole gamut of services including dry cleaning, smoke and water restoration, alterations, and more.
Their seasoned team aims to produce immaculate dry-clean results for your event garments, suede and leather attires, theater costumes, and household items.
They are adept at removing different kinds of stains. A few clients gleefully wrote that the stains on their valued clothes were completely removed.
They guarantee clients' satisfaction or they will make the problem right or give a refund. Along with this, you can also expect a personal and approachable service from Dave the owner, as clients can attest to.
The team practices sustainability in their business. For instance, they use biodegradable bags and eco-friendly hangers for your clothes.
You can schedule online for free pickup and delivery. Furthermore, they have stores in Des Moines, Osceola, Chariton, and Indianola, IA, where you can drop off your garments.
They have free Wi-Fi and parking for those who are visiting the store. Also, they are flexible with their payment methods, namely Visa, Mastercard, Amex, Discover, check, and cash.
For convenience and flexibility, you can pick Noahs Cleaners. They're available 6 days a week from Monday to Saturday.
Uses eco-friendly cleaning products
Free pickup and delivery service
Accepts a lot of payment modes
Free Wi-Fi connection in-store
Guaranteed client satisfaction
Complaints about their customer service and work quality
Closed on a Sunday
Customer Reviews
Clients were satisfied with their stain-free garments after the cleaning. Here are what some of them said on Google.
One client noted this on the website:
"Noah's cleaned my wedding dress that had three year old stains on it and that had gotten mold. They did such a great job that everything had come out. Even all the old stains. I am so happy with their service. That the cost of over a hundred was well worth it. Thank you so much."
What's more, Krystal said this of the dry cleaner:
"Exceptional business. Dave, the owner, gives you a great personal experience and his staff are excellent and so friendly. They've been able to get every stain out of my garments and they pick up and deliver. I definitely recommend Noahs!"
5) Metro Express Cleaners & Laundry

SERVICES/SCOPE
Dry cleaning
Button replacement
Down comforter cleaning
Shirt laundry
Leather cleaning
PRICING
Dry Cleaning
 
Pants: $6.75
Shorts: $4
Skirt: $6.50
Suit (2pc): $13.50
Coats: $8.00 – $18
Sport coat/blazer: $6.75
Sweater: $6.50
Dress: $13.50
Formal dress: $25
Blouse: $5.25
Pullover shirts: $4.20
Ties: $5
 
Laundry
 
Shirts/blouses (hanger): $2.40
Shorts: $2.80
Wash and fold: $1 dollar per lbs (5 lbs min)
 
Household Items
 
Comforters: $21.50 – $29
Table clothes: $9.50 – $14.50
Sleeping bags: $20 – $35
Blankets: $12.50 – $18.50
WEBSITE
https://www.metroexpresscleanersllc.com
ADDRESS
2525 Douglas Ave, Des Moines, IA 50310, USA
CONTACT DETAILS
515-255-7088
PAYMENT
Credit cards
Looking for a dry cleaner that can finish the work within the day? Bingo, you found it with Metro Express Cleaners & Laundry!
Another attraction of this company is in their relatively low rates where you can get more clothes dry-cleaned for less expense.
Metro Express Cleaners & Laundry has two store locations: one in Des Moines and the other in Ankeny. They offer a pickup and delivery service, although it's only in these areas.
So if you're from West Des Moines, you have to drive to their store, which is near. Also, as they have a fast turnaround, you only have to wait a few hours until you can claim your garments.
Apart from dry cleaning, they can also provide down comforter cleaning, leather cleaning, shirt laundry, and button replacement. They don't do alterations and major garment repairs, though.
They have a coupon deal available online, though it's expired and their special offer section has not yet been updated. But to be sure, you might want to check it before you go to the store.
Their working hours are from Monday to Saturday. You can call them on their number if you have any inquiries or complaints regarding their service.
Offers same-day dry cleaning
Accepts credit cards
Low and upfront rates
Open 6 days a week
Pickup and delivery is limited in the Des Moines area
Only does minor repairs
Closed on a Sunday
FAQs about the Premier Dry Cleaners in West Des Moines
---
And there you have it for the top dry cleaners in West Des Moines. They'll make your clothes pristine and fresh once again for you to wear confidently.
Are you familiar with these stores or have you visited them before? If so, tell us your experience by dropping us a line and we'll get back to you promptly.
Also, your carpets at home may be full of dust and allergens right now. So if you need to clean them, you could call the best carpet cleaning options in Des Moines!