Buying formal clothes such as suits, slacks, wedding gowns, and prom dresses does not elicit the same level of excitement as having to wash or clean them. If you are person who attends a lot of business functions or meetings, it is mandatory to always have a set of clean and crisp formal clothes — may it be a suit or a dress. However, we all know how expensive this type of clothing can get, not even speaking of the energy it consumes from having to maintain it. In short, owning formal clothes can be fun as it gives a confidence booster but also stress-inducing and wallet-draining. If you want to save money and energy in the long run, we highly recommend that you seek the services of dry cleaners and laundry shops.
To make your research easier, we have compiled the best dry cleaners in the entire Gold Coast. In compiling them, we considered the quality of service they offer and their prices. Read below to know more about them.
1.  UPTON Dry Cleaners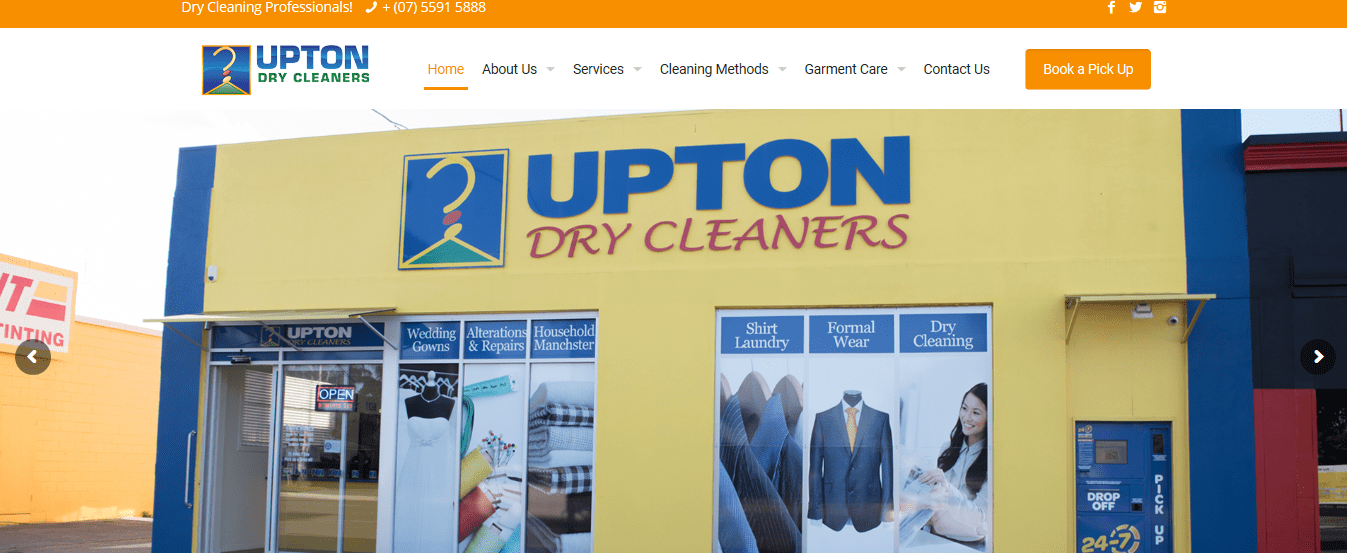 BEST FOR
4.8-rating on Google with 19 reviews, free pickup and delivery, with multiple convenient locations
SERVICES/SCOPE
Dry Cleaning, Shirt Laundry, Wedding Gowns, Couture Cleaning, Household Services, Linen Services, Hotel Services, Garment Restoration, and Alterations & Tailoring
PRICING
Call their hotline to know their rates
WEBSITE
http://www.uptons.com.au/
ADDRESS
85 Ashmore Road, Bundall

2 George Street, Southport

Brickworks Centre, Ferry Rd Market8B 107 Ferry Road, Southport

CONTACT
5538 2822

5591 5888

5527 0433

PAYMENT
Call their hotline for more details
If there is one thing that UPTON Dry Cleaners can promise you, it is customer service that complements your personal preferences, on top of their already warm and friendly service. This comes as no surprise because they have always been committed to gaining the trust of their customers by delivering results that transcend their expectations. They want to leave the impression that customers can always go back to them and entrust them with their most treasured garments. Speaking of their dry cleaning services, they employ only the most effective dry cleaning solvents to ensure that your clothes will be looking clean and brighter than before.
If you are a curious would-be customer, we suggest that you give them ring or go to one of their branches. With multiple locations, there is surely one near where you live. You may also opt for their free pickup and delivery services if time does not allow you to drive all the way to their shop!
2.  Neweys Dry Cleaners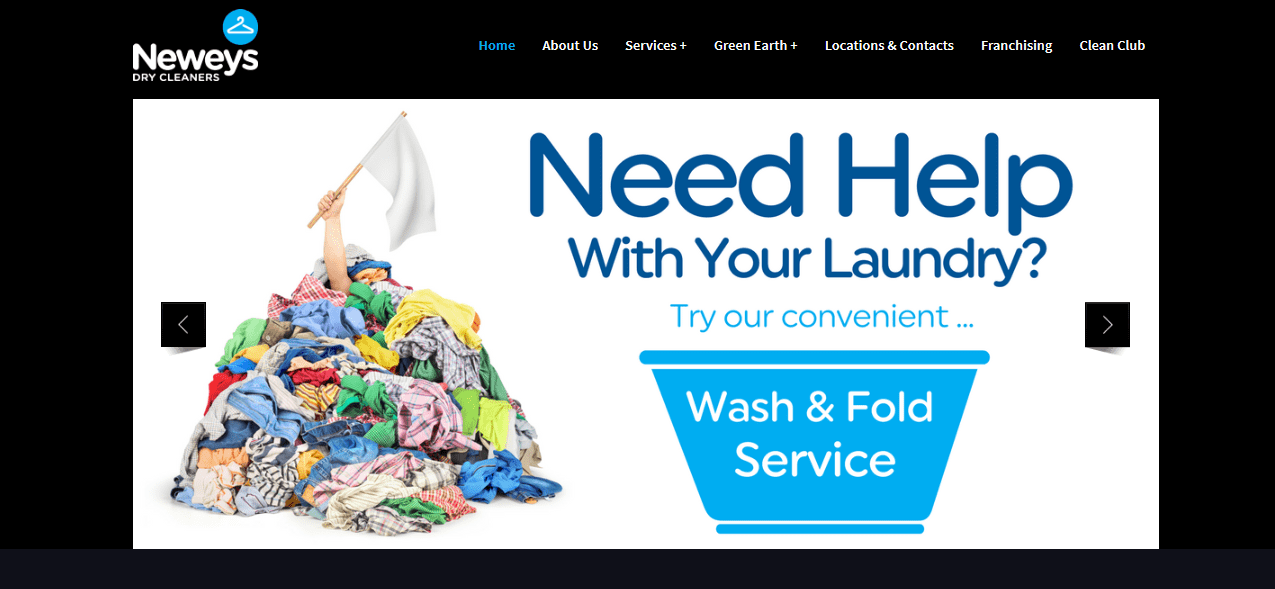 BEST FOR
professional dry cleaning and laundry services, 24/7 services, Green Earth cleaning, with multiple locations
SERVICES/SCOPE
Dry Cleaning, Laundry Services, Business Shirts, Delicate Garment Care, Wedding Gown Cleaning, Clothing Alterations, Leather Cleaning, Ironing Service, Household Furnishing, Carpet & Upholstery Cleaning, and Garment Restorations
PRICING
Call their hotline to know their rates
WEBSITE
eweys.com.au/
ADDRESS
Shop 15 Metro Market Shopping Centre

Basement Car Park Shop B1 Oasis

Shopping Centre, Broadbeach

291 Ferry Road, Southport

Shop C6 Corner Markeri St & Bermuda Street, Mermaid Waters

6 Production Ave, Molendinar

CONTACT
07 55378 713

07 5538 6297

07 5591 5553

07 5575 4040

07 5571 5500

PAYMENT
Call their hotline for more details
Neweys Dry Cleaners can be synonymous to the word "convenience" considering how their services are geared towards the comfort and benefit of their customers. Let us tell you all the reasons: first, you may opt for their free pickup and delivery services if you have no time to drop by their shop; second, if you drop off your clothes before 9 AM, you will be able to get it back later — perfect for people who are in a rush; and lastly, they work 24/7 second, so you will be able to drop off and pick up your clothes even during the wee hours of the night!
They also offer a wide array of services should you find yourself in need of help in areas such as carpet cleaning, leather cleaning, garment restoration, and many more!
3.  Sharper Dry Cleaners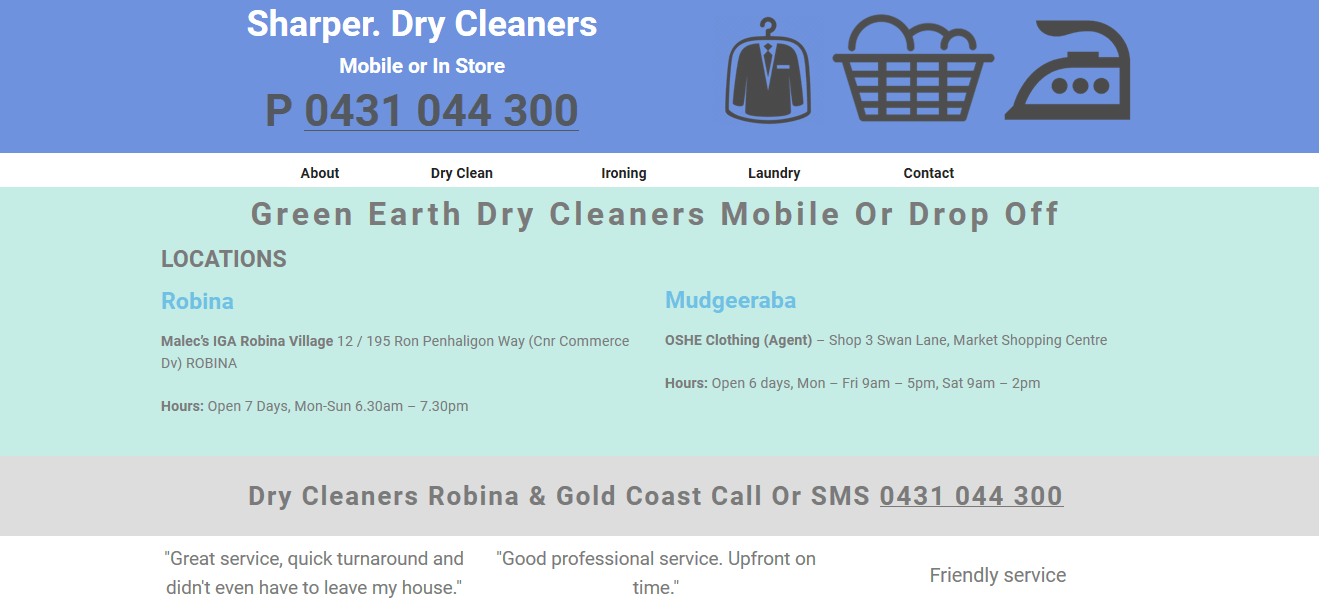 BEST FOR
4.7-rating on Google with 15 reviews, reliable customer service, uses eco-friendly cleaning methods
SERVICES/SCOPE
Dry Cleaning, Laundry Services, and Ironing
PRICING
Call their hotline to know their rates
WEBSITE
http://www.drycleaninggoldcoast.com.au/
ADDRESS
12/195 Ron Penhaligon Way, Robina QLD 4226

Shop 3 Swan Lane, Market Shopping Centre

CONTACT
0431 044 300
PAYMENT
Call their hotline for more details
 Sharper Dry Cleaners is only among the few dry cleaning and laundry services that commit to using environmentally friendly cleaning solutions and equipment. They are known for using a cleaning method called "Green Earth," which uses liquid silicone instead of the harmful petrochemicals. It is considered non-hazardous to the environment, making it safe for the air, water, soil, and most importantly, you and your family. Once you avail of their services, you will never have to worry about getting exposed to questionable products used in your everyday clothes.
4. Stain Solutions Gold Coast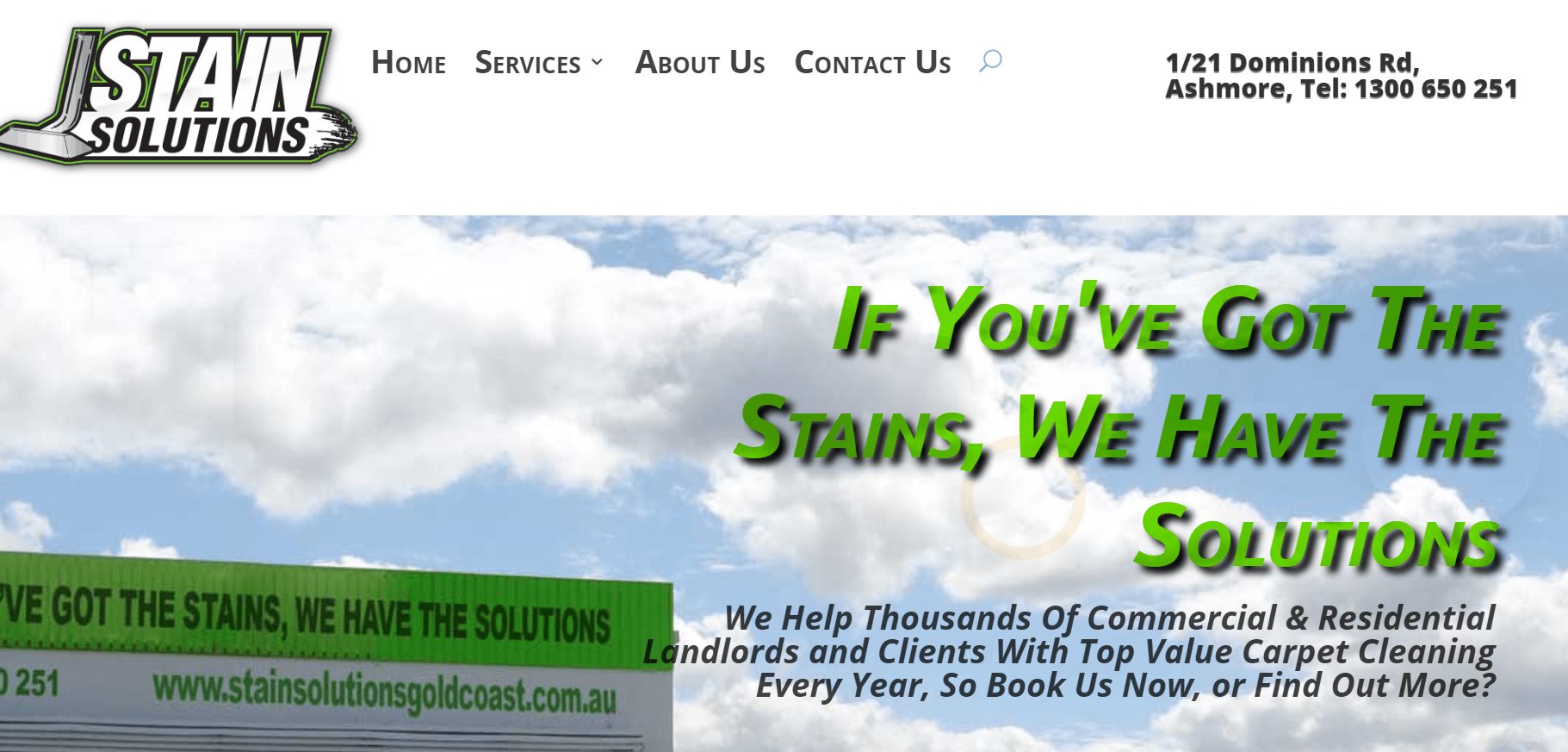 | | |
| --- | --- |
| BEST FOR | Removing all kinds of carpet stains |
| SERVICES/SCOPE | Carpet and Rug Cleaning, Fabric Protection, Upholstery Cleaning, Leather Cleaning, Pest Control Services, Tile and Grout Cleaning |
| PRICING | Contact to get a quote |
| WEBSITE | http://www.stainsolutionsgoldcoast.com.au/ |
| CONTACT DETAILS | 1300 650 251 |
| PAYMENT | Contact for payment details |
Stain Solutions has an extensive range of fabric cleaning especially carpets and leathers. No stain is unremovable if deep cleaned by their highly professional and extremely skilled team.
Should you decide to DIY, they also dedicate a section where they provide tips on how to remove specific kinds of stains. So, online or offline, you can trust Stain Solutions to always provide you with customer-centric premium services.
5.  Mi Valet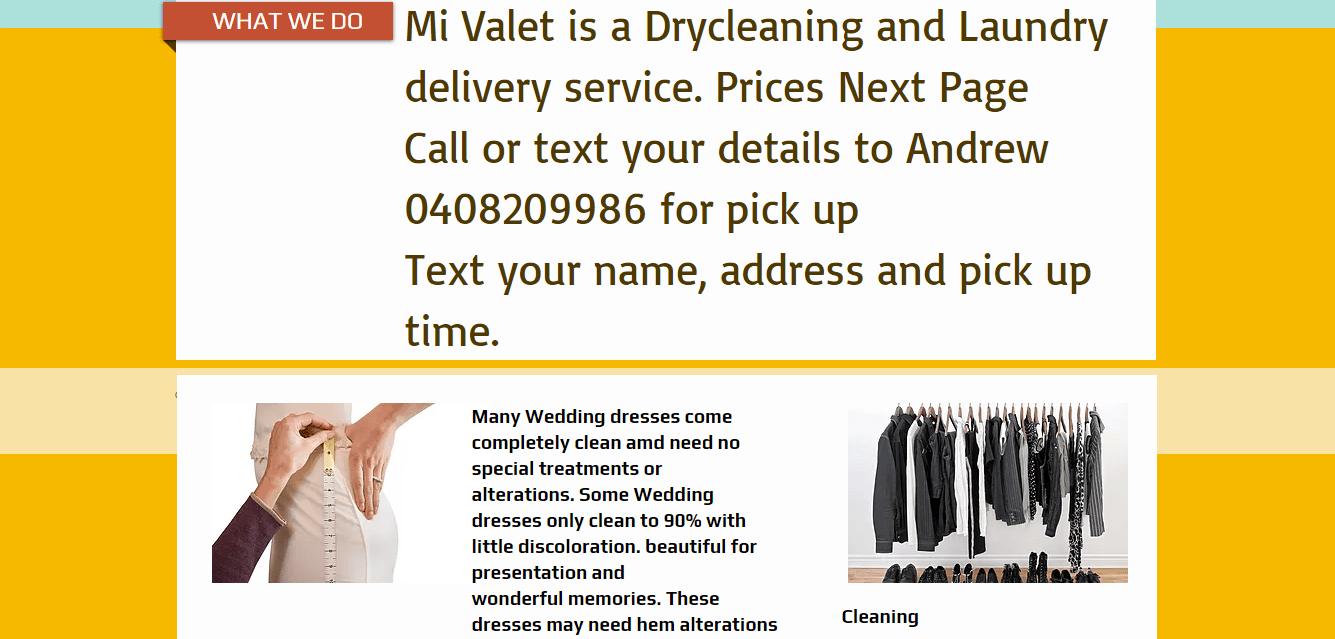 BEST FOR
professional dry cleaning and laundry services, small-order pickup
SERVICES/SCOPE
Dry Cleaning, Laundry Services, Wedding Dress Cleaning, Ironing Services, and Minor Repairs
PRICING
2 Piece Suit – $35.00

Pants – $15.00

Blouse – $12.50

Dress* – $15.00​

Jackets – $20.00

Sweater* – $15.00

Heavy Coats – $25.00

WEBSITE
https://www.mi-valetdrycleanergoldcoast.com/
CONTACT
0408 209 986
PAYMENT
Call their hotline for more details
 Mi Valet is one of the smaller dry cleaning and laundry businesses that service most of the Gold Coast and other nearby areas. Headed by Andrew, it has been the go-to dry cleaners for people who are looking to have their clothes cleaned without having to pay too much. Getting in touch with him is extremely easy, just send your name, address, and pickup time to their number, and he will be at your doorstep on your most preferred time.
6. Washed 4U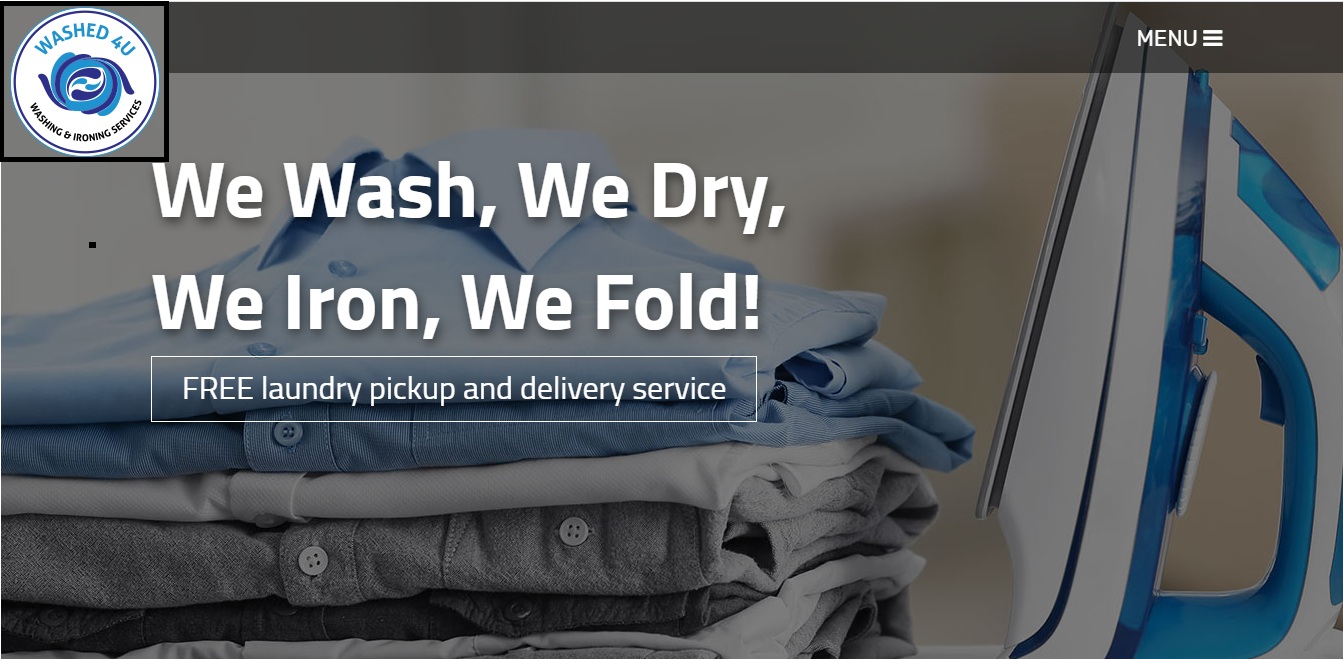 Washed 4U is a family-owned business that has been running for more than 50 years now. The idea of establishing the shop sprouted due to the family's own need for a simple, convenient, local, and affordable solution for outsourcing the family laundry. Since they could not find such, the family decided to become one instead.
Now, they offer one of the most efficient and affordable commercial and general laundry services across Gold Coast. They also offer to handle even your most delicate clothing like wedding dress and suits.
7. The Laundry Lady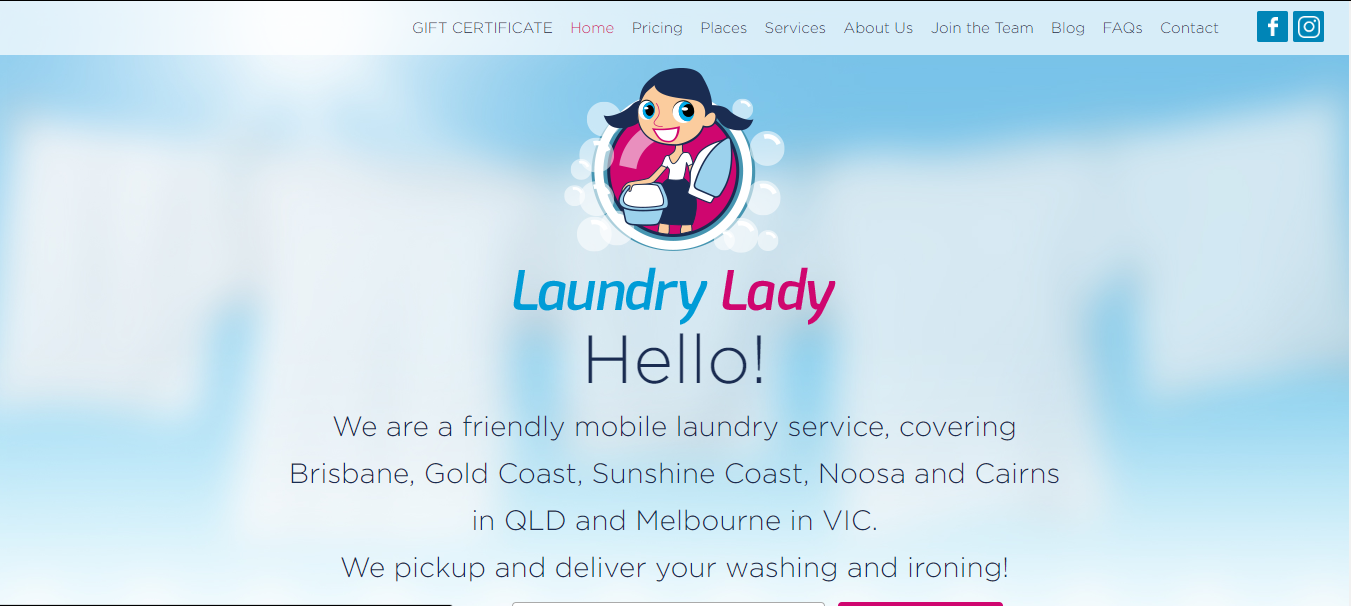 The Laundry Lady is a professional mobile laundry operating in Melbourne, Brisbane, Gold Coast, Sunshine Coast and Cairns. 
They understand that the last thing you want to do is washing and ironing your clothes. Their Laundry Ladies will do everything and rest assured that they are insured.