After spending the entire week at work, you'd rather spend the weekend hanging out with friends and family, right? Instead of being stuck doing laundry, we recommend seeking help from the best dry cleaners in Ames to take care of your dirty clothes for you.
Looking for the best dry cleaners in Iowa is hard as there are hundreds of options to choose from. How would you know which of these laundromats know how to clean your garments properly?
Well, don't worry because we did all the work and searched for the best dry cleaners in Ames. We found the ones with high-quality services, experienced staff, and excellent customer service.
Here are our picks!
1. Mayfair Cleaners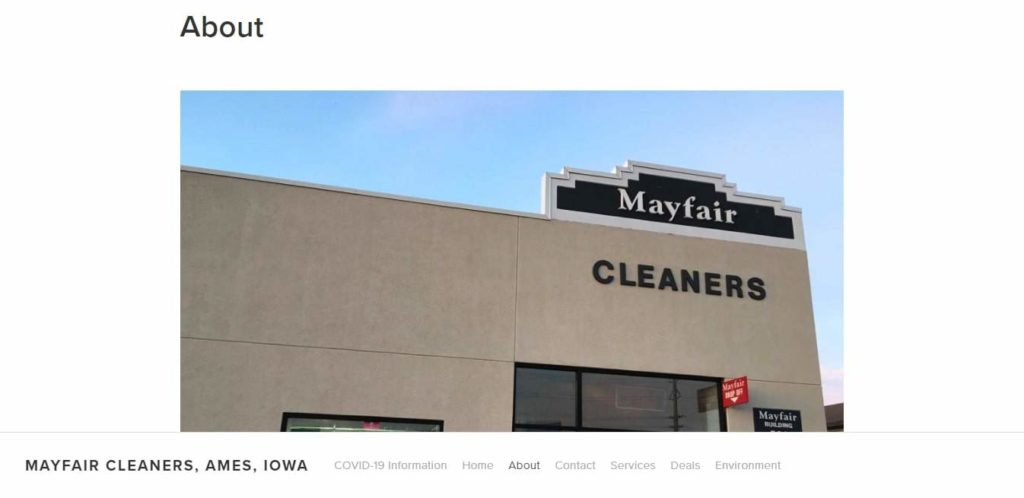 If you're looking for an all-around dry cleaner, then you might want to take a look at Mayfair Cleaners. It's deemed one of the best dry cleaners in Ames as it offers all cleaning services that household owners may need.
Mayfair Cleaners's services range from dry cleaning to household cleaning. One of the best things about it is that you won't have to hire other cleaning service providers because it has everything you need.
On top of that, the rates of Mayfair Cleaners's services are competitively priced, so there's no need to worry about going beyond the budget just to have your clothes properly dry cleaned.
Another thing worth noting about Mayfair Cleaners is its friendly and accommodating staff. Whatever your concern may be, its staff will try to address your problem the best way possible.
2. Lincoln Way Laundromat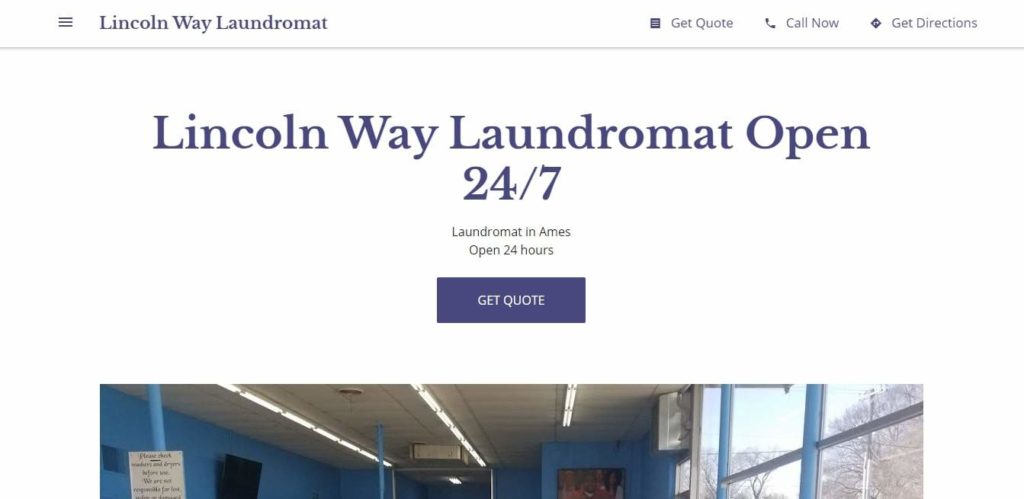 In the case of laundry-related emergencies, going to the Lincoln Way Laundromat is the right way to go because it's open 24 hours a day. If you suddenly need to wear a suit tomorrow for an event, you can bring the dirty ones here and its staff will take care of it for you.
This is why we consider it one of the best dry cleaners in Ames. You never know when you're going to use the suit that's been collecting dust and soil inside your closet, so it's a good thing that there's a dry cleaner that's open until the wee hours of the night.
Another thing we like about Lincoln Way Laundromat is that you can pay via credit card using your phone. No need to swipe–just make sure that you have your credit card details memorized.
Lincoln Way Laundromat also has a television and Wi-Fi to keep customers entertained in case the dry cleaning takes longer than expected.
3. Kasperbauer Cleaners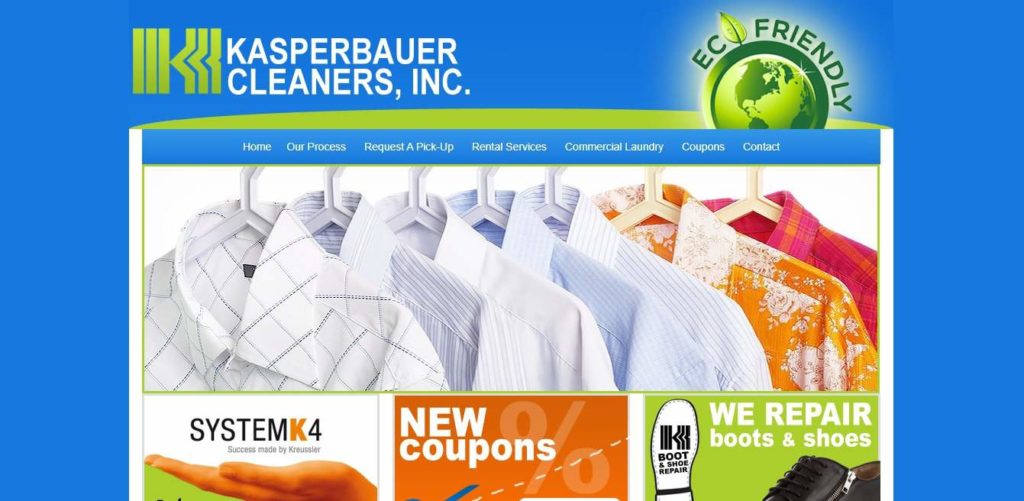 Kasperbauer Cleaners is an award-winning dry cleaner that services Ames, Adair, Harcourt, Perry, Auburn, and Rippey, among others. It's one of the few dry cleaners in the city that extends its services to different areas outside Ames.
It's been around for more than 30 years now, so it's grown into one of the most trusted dry cleaners by residents of Ames, Iowa. In fact, most clients attest that the quality of its services never decreased, not even once.
Aside from that, the services of Kasperbauer Cleaners aren't limited to just the best dry cleaners in Ames. Washing, pressing, shoe cleaning, commercial laundry, clothing alteration, and tuxedo rental are included in its scope of services as well.
One reason we consider it one of the best dry cleaners in Ames is the fact that it's committed to providing clients with eco-friendly services. It only uses safe and non-toxic cleaning products, so rest assured that you're not being exposed to harmful chemicals.
4. Express Laundry and Linen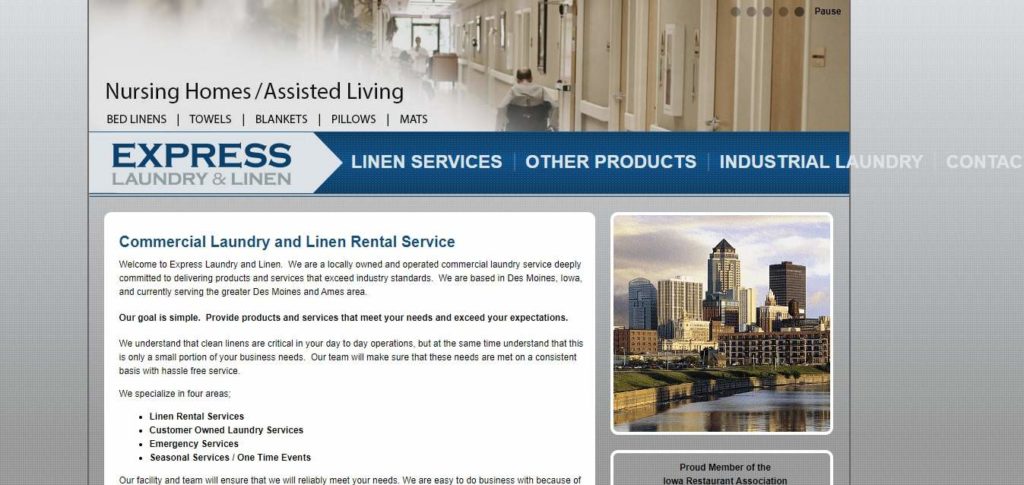 If you own a business that deals with linens a lot, there's no better dry cleaning option than Express Laundry and Linen. It's among the few laundromats and dry cleaners that specialize in linen, commercial laundry, and bulk laundry.
While Express Laundry and Linen is more known as a supplier of linen, towels, and aprons to hotels, we believe that it also offers the best dry cleaning in Ames, especially for small businesses in the area.
Express Laundry and Linen's laundry staff is made up of experienced and professional laundry attendants who will make sure that your business's bed linens will be out in no time.
If you're a business owner interested in its services, don't hesitate to give their hotline a call. Its customer service attendant will be more than willing to answer your questions.
5. Dry Cleaning Plus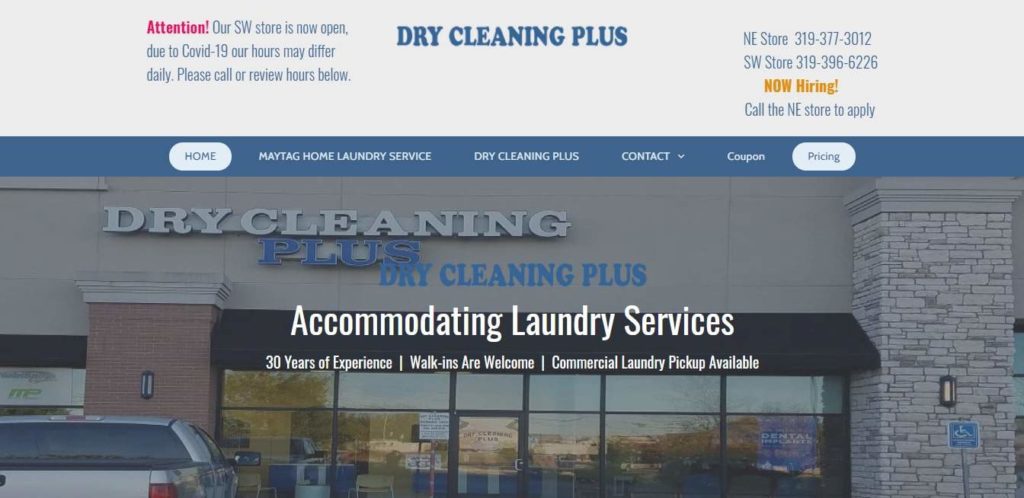 Equipped with more than 30 years of experience, Dry Cleaning Plus is a trusted laundromat that services most of Iowa, including Ames, Des Moines, Cedar Rapids, and more.
It employs a team of professional cleaners who know how to properly wash, fold, and dry clean all types of clothing. Its cleaners can clean shirts, pants, towels, blankets, comforters, tuxedos, and even winter coats.
Dry Cleaning Plus is open daily, so you will be able to drop off your laundry even on weekends. If you don't have the time to drop them off, you may opt for pick-up and delivery services.
One of the many reasons we consider it one of the best dry cleaners in Ames is its affordable and reasonably priced services. It may be a dry cleaner famous in the entire state of Iowa, but it doesn't overcharge its customers with ridiculous fees.