Aberdeen is the third most populous city in Scotland and you know what's associated with Scotland? Kilts. However, apart from traditional dresses, Aberdeen is known as the Silver City due to its sparkling granite buildings. Treat your clothes and garments to some love from the list of best options for dry cleaners in Aberdeen so you can shine and sparkle while you walk through this Scottish city's streets!
1. Johnsons The Cleaners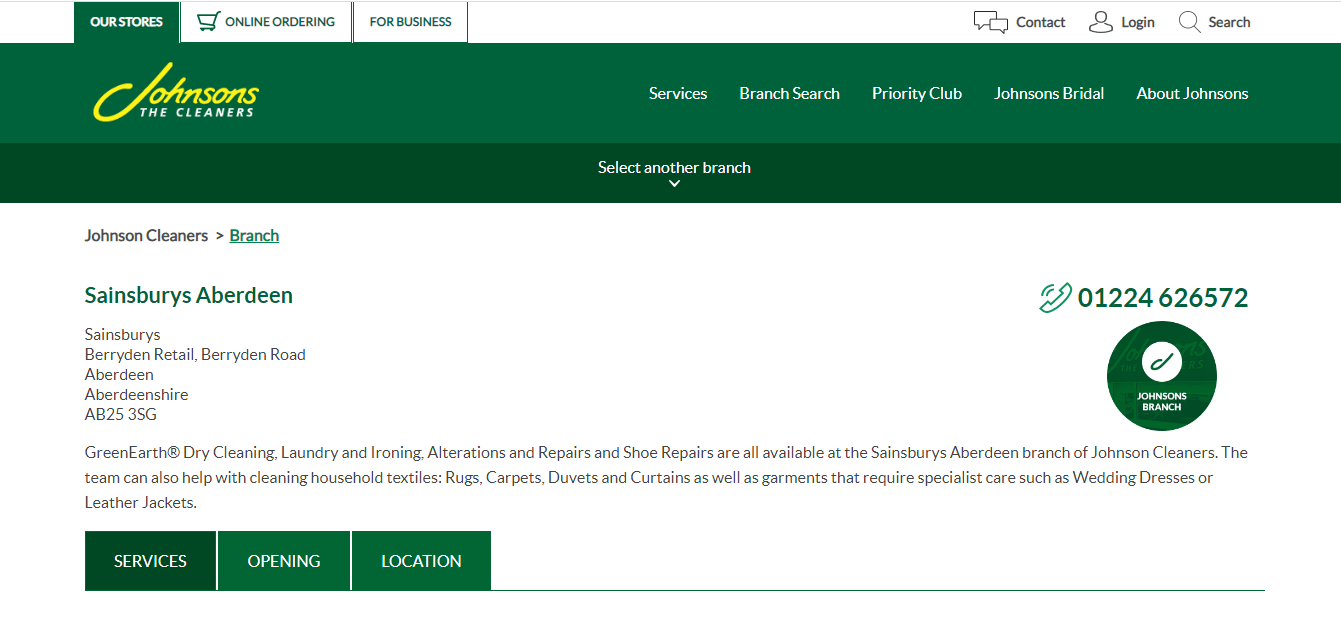 BEST FOR
3.1-star rating in Google with 21 reviews, GreenEarth®, Express services available, PC Members reward
SERVICES/SCOPE
GreenEarth® Dry Cleaning

Alterations and Repairs

Laundry

Wedding Dress Cleaning

Suedes and Leathers

Curtains

Duvets

Rugs and Carpets

PRICING
Request for a quote via hotline or in-store.
WEBSITE
https://www.johnsoncleaners.com/branch/sainsburys-aberdeen/
ADDRESS
Berryden Retail, Berryden Road, Aberdeen, Aberdeen shire, AB25 3SG
CONTACT
01224 626572
PAYMENT
Call the hotline for more inquiries.
 Johnson's has appeared in several best options for dry cleaning in several other cities, proving their tried-and-tested quality of services across borders. They pride themselves on having two main things: 200 years of experience in the industry and being the only national UK dry cleaner that uses GreenEarth. While most dry cleaners use chemical solvents that are potentially harmful to both the environment and your clothes, Johnson Cleaners uses GreenEarth which is 100% non-toxic and is perfectly safe for your delicate clothes.
On top of that, they also offer an amazing array of services that includes laundry dry cleaning, repairs and alterations, and even key-cutting services.
2. Rosemount Dry Cleaners

| | |
| --- | --- |
| BEST FOR | Professional, High-quality cleaning & quick service at a reasonable cost, 4.5 star rating from over 28 Google reviews |
| SERVICES/SCOPE | Laundry, Ironing, Formal Wear, Trousers, Jackets, Skirts & Dry Cleaning |
| PRICING | Request for a quote in-store. |
| WEBSITE | https://www.facebook.com/Rosemount-Dry-Cleaners-2046282038929705/ |
| ADDRESS | 241 Rosemount Pl, Aberdeen AB25 2XX, United Kingdom |
| CONTACT | 1224 643411 |
| PAYMENT | Call the hotline for more inquiries. |
Rosemount Dry Cleaners might not have an official website but it's racking rave reviews over at Google. Relying on word of mouth marketing, one positive review remarked how staff are professional, helpful, and friendly. Their cleaners make sure to double check the material of your garments to ensure the most effective method of cleaning them. Another reviewer noted how efficient these guys are when it came to doing last-minute fixes even if it's for specialty items like wedding gowns. No frills, just excellent and consistent service.
3. Penguin's Laundry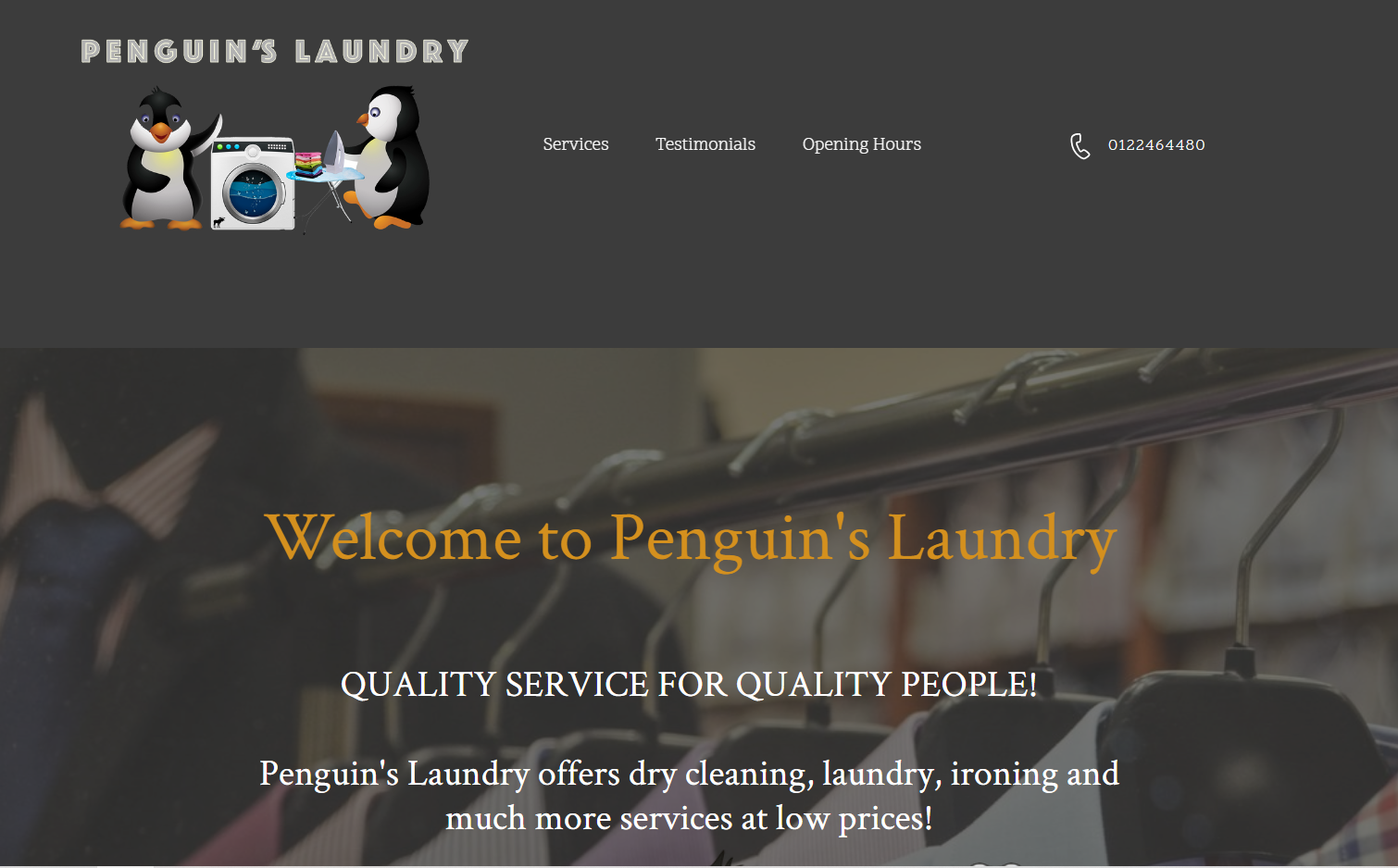 BEST FOR
5-star rating in Google from over 15 reviews, 6-day service availability, carpet cleaning services available
SERVICES/SCOPE
Laundry and dry cleaning
PRICING
Request for a quote in-store.
WEBSITE
https://www.penguins-laundry.co.uk/
ADDRESS
11 Fountain hall Road

Aberdeen

AB15 4DX

United Kingdom

CONTACT
[email protected]
PAYMENT
Email for more inquiries.
Penguin's Laundry is another neighborhood dry cleaners with impressive reviews on Google. Having a perfect 5-star rating over 15 reviews, Penguin's Laundry have garnered themselves some loyal customers. Word of mouth goes a long way and with reviews remarking how excellent your services are, Penguin's Laundry will be doing great business for several more years.
4. A Alterations, Tailoring, and Dry Cleaning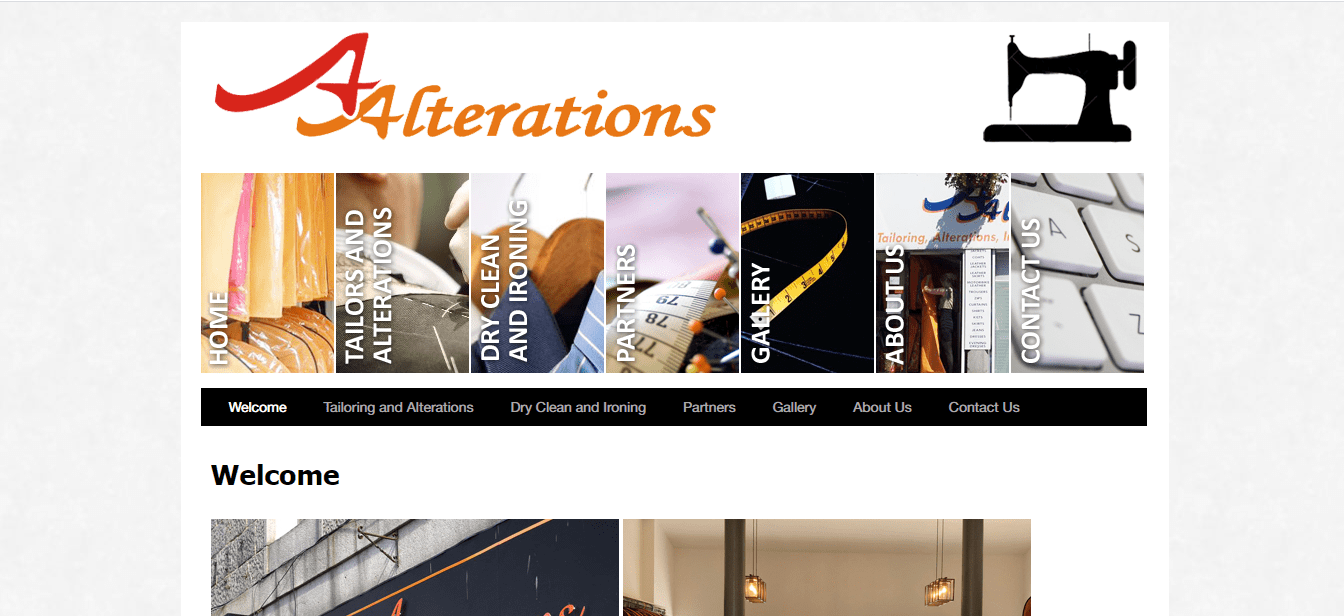 | | |
| --- | --- |
| BEST FOR | High-quality and affordable alterations, personal and professional services |
| SERVICES/SCOPE | Tailoring and alterations, dry cleaning and ironing |
| PRICING | Request for a quote in-store. |
| WEBSITE | http://aalterations.co.uk/ |
| ADDRESS | 4 Rose Street, Aberdeen, AB10 1UA |
| CONTACT | 01224 648277 |
| PAYMENT | Call the hotline for more inquiries. |
 A Alterations aims to offer customers a professional and tailor-made service that emphasizes on quality finishes for all your garment. They recognize the unique needs of every customer, hence the personalization of alteration requirements. With a slogan of "If your clothes are not becoming to you, they should be coming to us!" True enough, your clothes say a lot of things about yourself and at the same time, it boosts your confidence when you're wearing clean and comfortable clothes. Let A Alterations take care of your clothes so you can have peace of mind over your outfits.
5. Silver City Laundry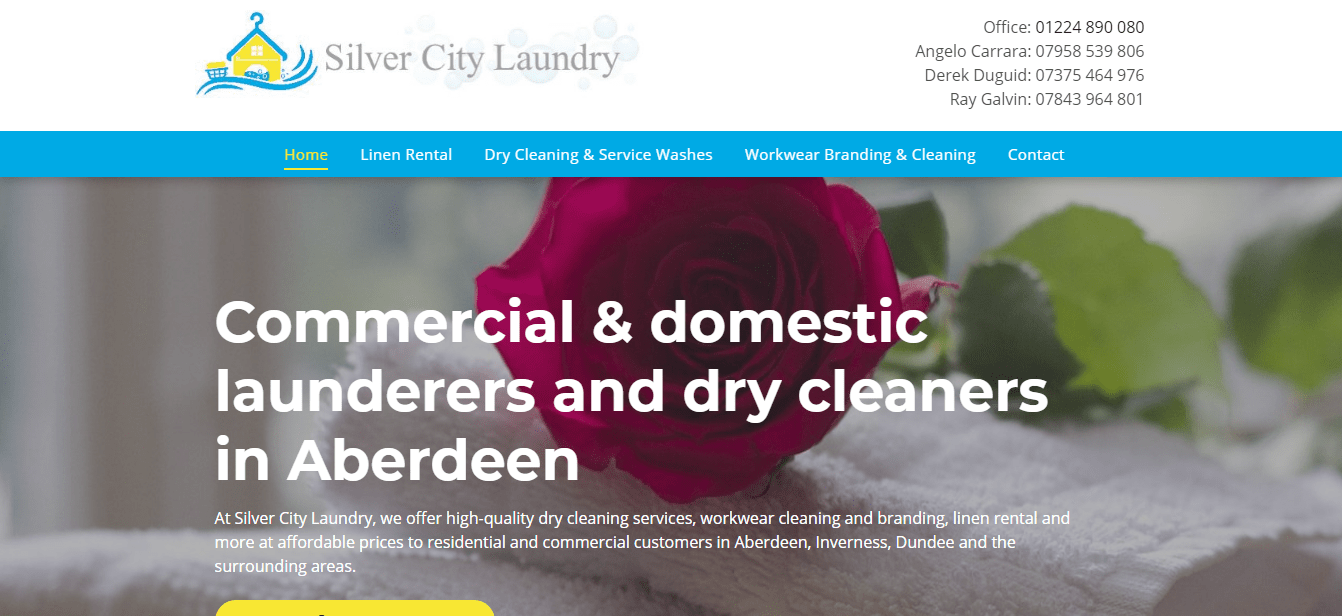 BEST FOR
Over 60 years of industry experience, commercial and retail services available, linen rental services available
SERVICES/SCOPE
Linen Rental

Dry Cleaning & Service Washes

Work wear Branding & Cleaning

PRICING
Request for a quote via hotline or in-store.
WEBSITE
https://www.silvercitylaundry.co.uk/
ADDRESS
Silver City Laundry,

Unit 5, International Base,

Greenwell Rd,

East Tullos Ind Est,

Aberdeen,

AB12 3AX.

CONTACT
01224 890 080
PAYMENT
Call the hotline for more inquiries.
 Silver City Laundry has over 60 years of combined industry experience that immediately makes them a reliable option for dry cleaning. With their unrivalled knowledge of dry cleaning techniques and deep understanding of client needs, achieving their aim of exceeding quality and service standards should be an easy job for them. Have your formal, leisure, and occasion wear dry cleaned to perfection and leave it to the hands of experts at Silver City.
6. Aberdeen Laundry Services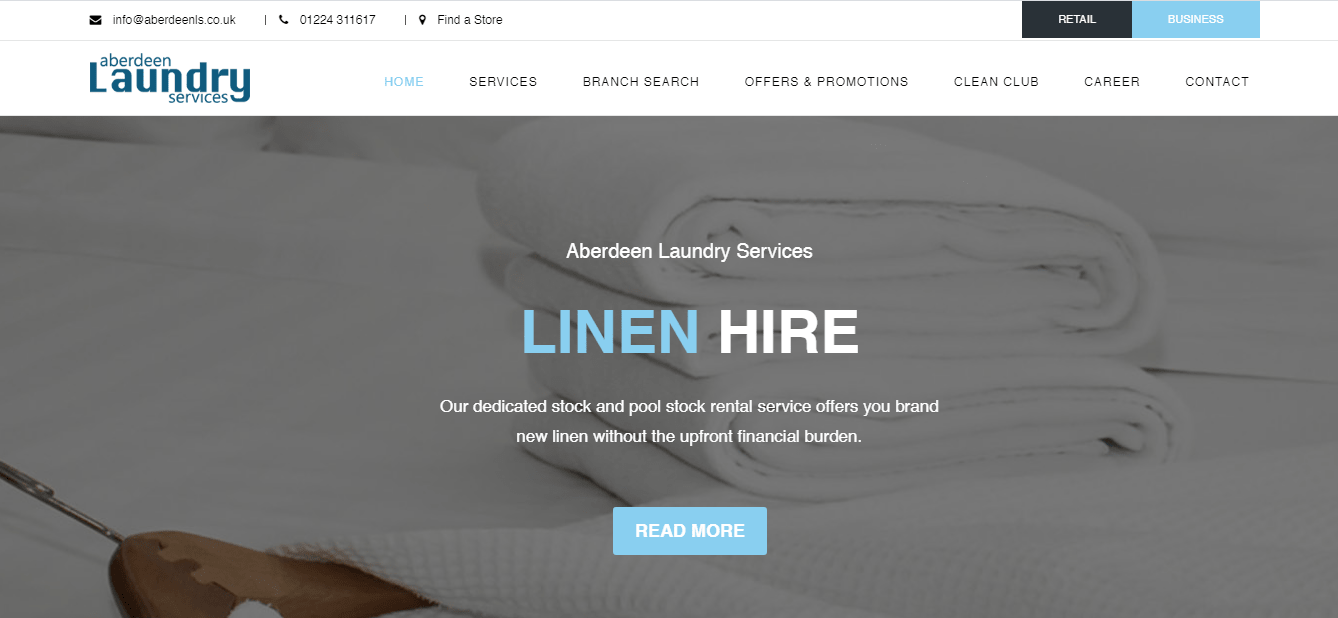 BEST FOR
Wide-range of retail and business laundry and dry cleaning services, 7-day service availability, 11 years of industry experience
SERVICES/SCOPE
Dry cleaning, laundry, home textiles, specialist dry cleaning, alteration and repairs
PRICING
Request for a quote via hotline or in-store.
WEBSITE
https://aberdeenls.co.uk/retail/
ADDRESS
Aberdeen Laundry Services Ltd,

142 Queens Road,

Aberdeen AB15 8BR

CONTACT
01224 311617
PAYMENT
Call the hotline for more inquiries.
Aberdeen Laundry Services is bigger than you think. It's the largest independent commercial laundry and dry cleaners in North Scotland. The scale of their business has enabled them to perfect their services in terms of efficiency and quality. Their dry cleaning method uses PERC which prevents possible swelling or shrinking that can occur with water saturation. Your garments will be inspected and pre-spotted for stains and heavy soiling by a designated "spotter". Then, depending on the type, color, and weight of your items, they are sorted and machine cleaned and tumble-dried with hot air. Their year-round, 7-day availability of services gives you no excuses for not doing your dry cleaning.