Featured Image Source from Big Red Carpet Cleaners
Soiled or dusty carpets not only ruin your house's interior style but can also trigger allergies or respiratory ailments for you and your family.
That's why you don't have to wait until your room or wall carpets become too dirty. If they haven't been cleaned for a year or more, you should get the best carpet cleaning companies in Frisco soon!
But before we go to our top list, we'll discuss the rates of these companies. In effect, this will help you decide whether the company's quote will fit the specific budget that you have.
The Average Cost of Carpet Cleaning in Frisco
According to HomeAdvisor, carpet cleaning costs in Frisco, Texas average $168 with a usual price range between $118 and $228.
Costs vary widely among professional carpet cleaners. Factors that can affect the cost are the size of the carpet, the difficulty of carpet stain removal, and whether or not you have carpeted stairs.
You can be charged by the carpet cleaner per square footage or per room.
Usually, per-room rates are more expensive as each room is given maximum square footage. If this is exceeded, you will pay for 2 rooms, even though only half of the carpeted area in the second room is cleaned.
Some cleaners may also charge trip and cleaning supplies costs so this might add to your overall cost.
Now, let's simplify all the data we mentioned and put them into the table below:
| | |
| --- | --- |
| Cost Type | Price |
| Average carpet cleaning cost in Frisco | $168 |
| Usual range | $118 – $228 |
| Minimum vs. maximum | $75 – $340 |
Carpet cleaning typically costs around $0.20 to $0.40 per square foot. Below is a table showing the carpet square footage and its price equivalents in Frisco, Texas:
| | |
| --- | --- |
| Carpet Square Footage | Price |
| 200 – 400 | $80 – $130 |
| 500 – 1,000 | $100 – $250 |
| 1,000 – 1,500 | $200 – $300 |
| 1,500 – 2,000 | $250 – $450 |
| 2,000 – 3,000 | $400 – $550 |
Also, based on the number of rooms of a house, here are their respective carpet cleaning prices:
| | |
| --- | --- |
| Number of Rooms | Price |
| 1 | $25 – $75 |
| 2 | $50 – $150 |
| 3 | $75 – $225 |
| 4 | $100 – $300 |
| 5+ | $150 – $600 |
Take care not to get the cheapest quote as this might mean that the carpets aren't fully cleaned such as they still have soap residues or stains left. Also, don't get the highest price as you might be spending more than necessary.
Although this will depend on the company, we suggest you pick a company that provides great cleaning results at a fair price to be safe. This way, both you and the carpet cleaner will benefit from each other.
The Best Carpet Cleaning Companies in Frisco
Now that you know how much carpet cleaning costs in the city, we now present to you our best options for carpet cleaning in Frisco!
1) Parker Brothers Carpet Cleaning

Since 1985, Parker Brothers Carpet Cleaning has provided carpet, rug, upholstery, and tile & grout cleaning to homes and businesses within North Dallas, including Plano, Frisco, and Allen.
Owned and operated by 4 brothers, Parker Brothers Carpet Cleaning is renowned for its dedication, personal attention, upfront quotes, and expert and friendly service to clients. These are what make them a hit with people where more established carpet cleaners come up short.
Can't stand your dirty carpets or odor-laden rugs anymore? No worries, the brothers are trained to remove deep and stubborn stains trapped within your carpets and rugs.
They use the "non-residue method" to give your carpets a spotless result while greatly reducing the drying time. Plus, they only use natural and green cleaning agents that are safe around pets and children.
In case your home or office space was flooded, they also offer 24-hour emergency service from Monday to Saturday to get your property back to the way it was—fresh, clean, and healthy for everyone.
When serving clients, they wear face masks and maintain their social distance to keep clients and themselves safe. Clients say that they are professional and prompt throughout the entire service.
You can get a carpet cleaning quote from this award-winning cleaner by texting or calling them. They also accept payments made by cash, check, or credit card.
Award-winning carpet cleaner
Accepts credit cards
Offers a 24-hour water damage emergency service
No carpet repair or restretching services
Not BBB-accredited
Closed on Sundays
Customer Reviews
The company garnered rave reviews from clients. They mostly said they were on time, worked thoroughly and efficiently, were friendly and respectful, and gave reasonable pricing.
One satisfied client, Joanna, wrote this review of the carpet cleaner:
"I've used Parker Brothers twice so far and plan on using them for my future needs. They are very trustworthy and provide excellent quality service. They effectively cleaned and got pet odors out of my couch and carpet. I really like that they are knowledgable, personable, and that they use a cleaner that is safe for pets and babies too!"
Furthermore, Andrea left this comment:
"OMG!! The absolute BEST service! Brad is the bomb! They went over and above what I asked and the price was exactly what was quoted. Please, do yourself a favor and call Parker Brothers Carpet Cleaning. You won't be disappointed!!"
2) Snyder's Carpetcare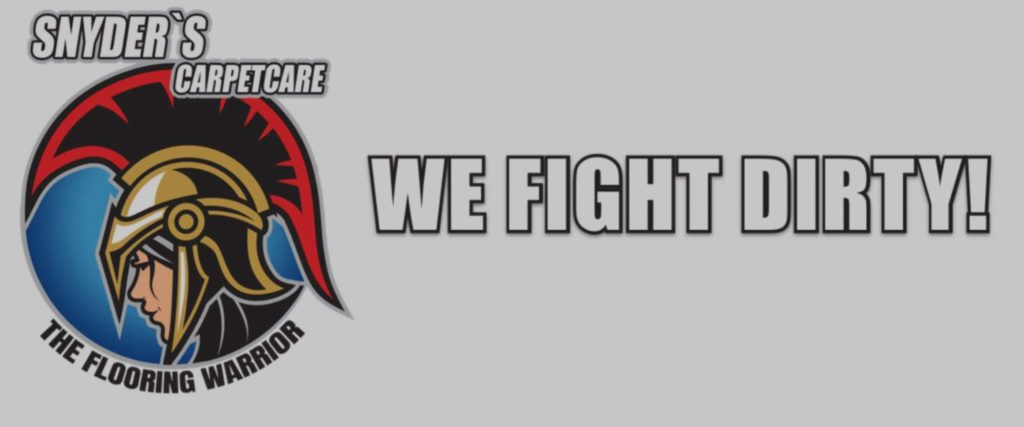 SERVICES/SCOPE
Carpet cleaning
Rotovac carpet cleaning
Tile and grout cleaning
Scotchgard treatment
Pet odor and pet stain solutions
Water damage restoration
PRICING
Please contact the company for rates
WEBSITE
https://snyderscarpetcare.com
ADDRESS
Cedar Hill, TX 75104, USA
CONTACT DETAILS
+1 972-898-3886


[email protected]

PAYMENT
Visa, Mastercard, Amex, Discover Network, cash, and check
Snyder's Carpetcare is a woman-owned carpet cleaning business that services commercial and residential clients in the Fort-Worth Dallas Metroplex.
It offers a full range of services including carpet cleaning, carpet repair and restretching, tile and grout cleaning, and pet urine and stain removal, Scotchgard carpet protection, and more!
The team is IICRC-certified who provides exceptional cleaning work each and every time. They use a heavy-duty truck-mounted steam cleaner to effectively remove bacteria, allergens, and mold living in your carpets and rugs.
Also, you can request a Rotovac carpet cleaning. A Rotovac has vacuum heads that spin out from under it to give a multi-direction carpet clean, unlike a steam cleaner that cleans only in a single direction.
However, that is not to say that Rotovac cleaning is better than steam cleaning, as it will depend on what kind of cleaning you're going for.
Their team can also apply Scotchgard to your carpets to protect them against spills. What will happen is when, say, you accidentally spilled coffee, the brown liquid that should have hit the carpet will stay on top of the protector and blot up, which can be easily be wiped with a cloth.
Anyway, the carpet cleaning results they provided for clients were amazing with big differences. In fact, they have before and after photos on their website if you want to have a look at them.
What we don't like about their service is that they're closed on the weekends and their website is a bit disorganized. Other than that, we think they're one of the best carpet cleaning companies in Frisco!
IICRC-certified team
Accepts major credit cards
Emergency services available
Closed on the weekends
Its website is a bit disorganized
Customer Reviews
The company achieved a perfect 5-star score on Facebook. Many clients said that they were very professional and prompt as well as provided top-notch cleaning for them.
Here's Maria's client feedback on the website:
"I was so pleased with Snyder's. They arrived in time (actually they were even early and were very gracious about waiting for me to get home)."
Here's another one from Robert:
"I had Snyder's Carpet Care come out to do the carpeting in a house we were renting and leaving after two years. They did a MAGNIFICENT job!! They arrived on time and scouted the house taking note of stain issues I was concerned about, then began bringing in their equipment. They pre-treated the carpets and then began a very thorough cleaning. When they completed the carpets I was given specific instructions on how best to dry the carpets, timing, AC settings, everything I needed to know and all questions answered. You will be happy with the results from this fantastic, dedicated, and professional company!!"
3) Oxi Fresh Carpet Cleaning

SERVICES/SCOPE
Residential

Carpet cleaning
Upholstery cleaning
Tile & grout cleaning
Wood floor cleaning
Carpet sanitizer
Home disinfectant

Commercial

Carpet cleaning
Upholstery cleaning
Tile & grout cleaning
Wood floor cleaning
Carpet sanitizer
Home disinfectant
PRICING
Please contact the company for rates
WEBSITE
https://www.oxifresh.com/locations/tx/frisco-carpet-cleaning/
ADDRESS
Frisco, TX, USA
CONTACT DETAILS
972-963-9626
PAYMENT
Credit cards
Due to a hectic schedule and tons of client calls, large franchise companies don't perform as great as small ones in terms of customer service. But it's different with Oxi Fresh Carpet Cleaning.
The carpet cleaner is one of the best companies for carpet cleaning in Frisco for two reasons:
The first is their green cleaning method where they use 95% less water in steam cleaning than competitors and don't keep their van running all the time when the equipment is in use.
Second, they provide outstanding results by skillfully treating the stains and deep-cleaning the carpet. There's a considerable difference if you see their before-and-after pictures for carpet cleaning.
They offer a reliable 7 -day redo guarantee too. So if you aren't satisfied with the cleaning work, they'll set a schedule and come back to rectify their faults like a missed spot or dirt that's still on the carpet.
That said, some customers complained about their high rates and service quality. However, those are the few complaints we've noticed, as others have great words to say about the carpet cleaning company.
If you're doing general cleaning in your house for your carpets, rugs, upholstery, or hardwood floors, you can keep the expenses down by using the coupons they offer online.
You can book an appointment through their web page. They have a simple system there where you simply need to fill in your postcode, then select the number of carpets and/or upholstery you need cleaned, and you'll get your quote for free.
Eco-friendly carpet specialist
7-day carpet cleaning guarantee
Accepts credit cards
Coupon deals available
Expensive rates
Closed on a Sunday
Customer Reviews
Though there are some complaints about their lofty prices, most clients wrote that the cleaners gave superb carpet cleaning. They also noted that their cleaners were fast and efficient.
One homeowner, Nicole, stated this:
"My carpet looks great and I am very happy with the end results. I would definitely recommend and I will use Oxi Fresh Carpet Cleaning again if needed. Two thumbs up!!"
Also, find out what Teresa said of them:
"From start to finish, I was impressed with the level of service and care I received from Oxi Fresh of Frisco. It was very easy to schedule an appointment. Also, their prices beat other competitors. Gene (owner) showed up on time and was very friendly, respectful of our home and explained the process of cleaning our rugs. I learned so much about rugs and carpet (material, care and cleaning). I see why Oxi Fresh of Frisco has very high reviews. They are simply amazing. I will definitely use their company again for future rug and carpet cleaning."
4) Spotless Carpet Cleaners

SERVICES/SCOPE
Carpet cleaning
Air duct cleaning
Tile & grout cleaning
PRICING
*3 room minimum: $79.99
Pet treatment: $25/room
Sofas and upholstery: starts at $49.95
Air duct cleaning packages: starts at $99.95
Area rugs: starts at $39.95

*Additional room: from $10 – $20
WEBSITE
http://spotlesscarpetcleaningfrisco.com
ADDRESS
4900 Preston Rd., Unit A, Frisco, Texas 75034, USA
CONTACT DETAILS
(214) 986-0954


[email protected]

PAYMENT
Visa, Amex, Mastercard, Discover Network, cash, and check
If you want a fantastic cleaning result at a great price, Frisco-based Spotless Carpet Cleaners could be for you. It guarantees to beat the higher competitor quotes that you may have.
They believe that Rotovac carpet cleaners are better than traditional steam cleaners since they clean more thoroughly and efficiently, demat the carpets, and don't leave any white shadow trail behind.
Their carpet technicians are highly skilled and regularly train and attend seminars. Also, their cleaning products are EPA-certified that won't harm pets, babies, nor the environment.
Their mission is to clean your carpet, rug, upholstery, and flooring to improve your air quality and make your family happy and healthy. Of course, they aim to make your carpets spotless too!
They serve domestic and commercial clients in Frisco, McKinney, Allen, Plano, Prosper, Carrollton, Lewisville, and across North Texas. However, they're open only from Mondays to Fridays and don't offer 24-hour emergency services.
Thus far, they are the first on this list to show their prices online. So before you even get a quote, you can already get an idea of how much you'd pay if you get them to clean your carpets.
The carpet cleaning company accepts cash, check, Mastercard, Visa, American Express, and Discover Network credit cards. You can get your estimate by giving them a call or email.
Offers a price-beat guarantee
Transparent rates
Special discounts available
Accepts credit cards
Closed on the weekends
No emergency services
Customer Reviews
Not all clients had been satisfied with their service. Some complained that their carpets still had traces of dirt left or were stiff and sticky.
On the contrary, the majority had a great experience regarding their carpet cleaning.
This is what James had to say of the carpet technician:
"I needed my house to look perfect for relatives I only see once a year. The weekend before Christmas Paul Lara made my carpet areas look brand new and got rid of some embarrassing pet accidents. I was surprised how fast he was able to cover my staircase and 2nd floor carpet areas too. I will definitely use Spotless again in 2020."
Also, R.J. left this review on Google:
"Spotless carpet cleaners did an amazing job cleaning the carpets at my residence, the employees are professional and very customer friendly. CJ showed up on scheduled appointment on time! Which is great! The owner Jason handled my call and executed the process swiftly and accordingly to accommodate my schedule. Fantastic job guys! Definitely recommended and will be a repeat customer."
5) Unique Carpet Care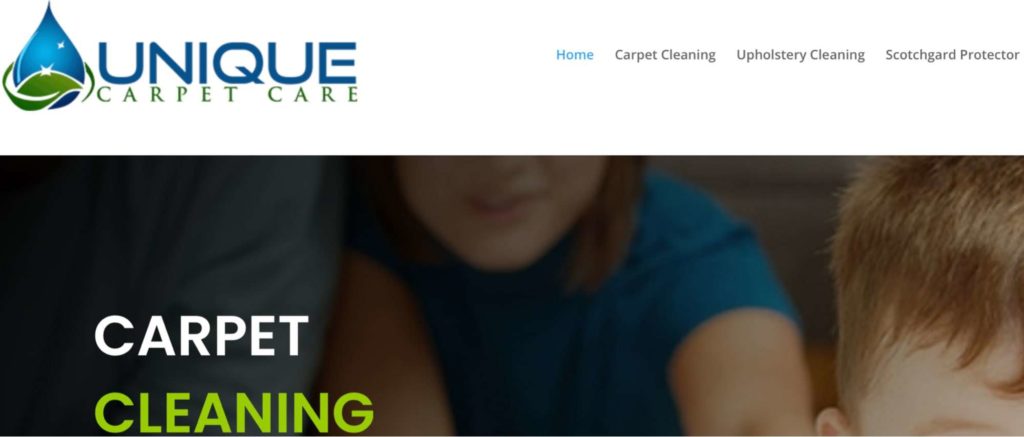 SERVICES/SCOPE
Carpet cleaning
Upholstery cleaning
Tile & grout cleaning
Offsite rug cleaning
Scotchgard protector application
PRICING
Carpet cleaning: starts at $119 for 3 areas/ $149 for 5 areas
Sofa & loveseat cleaning: starts at 149
Scotchgard: $30 for 2 areas + cleaning cost
WEBSITE
https://www.uniquecarpetcarellc.com
ADDRESS
Frisco, TX 75035, USA
CONTACT DETAILS
(972) 684 5366
PAYMENT
Kindly contact the company for details
Unique Carpet Care may appear similar to our other featured companies in terms of service offerings, discounts, and their use of a steam cleaning method, but it offers something special.
This is found in owner and carpet cleaner Bruchard Lewis's professional and genuine care for the client's home and property while working on the carpets. Also, he works efficiently, punctually, and always with a smile.
He only uses non-toxic cleaning agents to pre-treat carpets, which are safe for pets and kids. Hence, you'll have peace of mind with them compared to others that use harsh detergents.
Only one client left a negative review about the upholstery cleaning, while the majority of clients praised his great skill, diligence, and timeliness in ensuring the carpets were fresh and clean.
Another upside is that it's very easy to schedule an appointment with the carpet cleaner. They are available throughout the week except for Sundays.
The business offers carpet cleaning, upholstery cleaning, off-site rug cleaning, and tile & grout cleaning, as well as Scotchgard protector application for an additional charge.
However, it doesn't offer water damage restoration services when your carpets or rugs are completely soaked. Also, they don't do carpet restretching or repair, so that means you'd have to find another company for this.
Aside from that, they give excellent carpet cleaning outcomes at great, reasonable prices. You can see their prices in the table above.
Uses non-toxic pet and child-friendly cleaning agents
Transparent rates
Discounts are available
Closed on a Sunday
No water damage emergency services
Customer Reviews
Unique Carpet Care earned 4.9/5 stars on Google. Clients praise Mr. Lewis for giving an extraordinary carpet cleaning job and caring for the client's property as if it were his.
Candace said of the cleaner in a few words:
"On time, professional, quality work, and reasonably priced! You won't regret having Brushard clean your carpet and rugs!"
What's more, Katie wrote her feedback:
"Love Unique Carpet Cleaning! Bruchard is always super friendly and polite. He gets the job done quickly and our carpets always look and smell great for several months after cleaning. We have several pets and he is great about treating any accidents that may have happened in between services. I highly recommend using Unique Carpet Cleaning!"
6) C3 Carpet Cleaning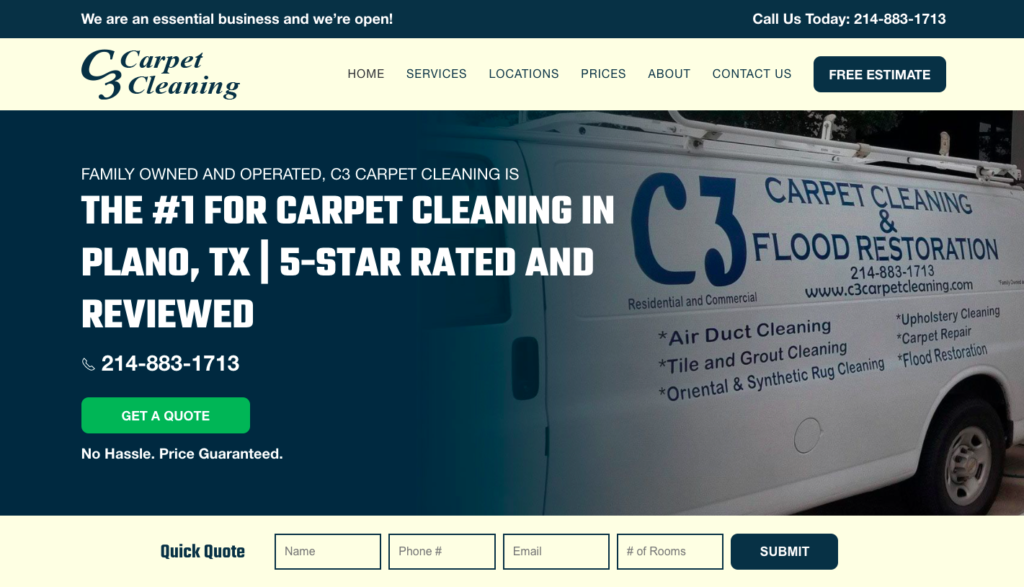 C3 Carpet Cleaning is a family-owned business in Texas that was first established in 2006 by Curtis Caldwell and was joined by Henri Godoy in 2011. With humble beginnings as a one-man operation, the company expanded and today serves Plano, McKinney, Carrollton and the surrounding DFW area.
Both owner-operators are IICRC certified and have years of experience in cleaning and maintaining carpets and ties. They are also well-versed in air duct cleaning, tile & grout cleaning, upholstery cleaning, rug cleaning, and carpet stretching & repairs.
Although C3 Carpet Cleaning is now owned by Henri Godoy, it still remains a family-owned and operated company. They have maintained their customer service standards and continue to be a top choice for carpet cleaning in Texas today.
So whether you need your carpet steamed or your tiles cleaned, C3 offers a range of services for both residential and commercial properties. They only use non-toxic eco-friendly products which are guaranteed to be safe for your family, pets or employees.
Uses non-toxic and eco-friendly products
Transparent rates and online pricing calculator
Speaks Spanish
Customer Reviews
Let's take a look at what their clients have to say:
"I seriously can't rave about these guys enough! I've used so many different companies clean my carpets and I've always been satisfied but this is beyond satisfactory results. The carpets literally look new! I will for ever use these guys while in the DFW area! Every other carpet cleaning service I've ever used has always rushed through the job. These guys really took their time to do deep clean and didn't charge extra for deep cleans. It kinda made me nauseated as I watched the difference in the color of my carpets as they cleaned in comparison to the areas they hadn't done yet. The craziest part was I have carpet cleaners come out regularly to clean the carpets. I will say this is more bang for your buck. The employee was so friendly and took the time to educate me on maintenance and what to use unlike these large chains that try to get you to buy their products. He was very knowledgeable, thorough, professional, and friendly. I wish I had taken a before picture because this is awesome." Athena Vastardis

"I recently had my water heater rupture, causing water throughout my bathroom and dressing area. I contacted Henri with C3 and he came out and immediately took care of my issue and returned a few days late (after everything had dried out) and relayed my carpet and pad. I have know Henri for approximately 15 years and have followed him where ever he has worked. I was in property management for many years and used C3 for about 10 years. I have always received great service from them. If you need a great company with great people, call C3 you will not regret it." – Pam Humphries
7)   Cyclone Professional Cleaners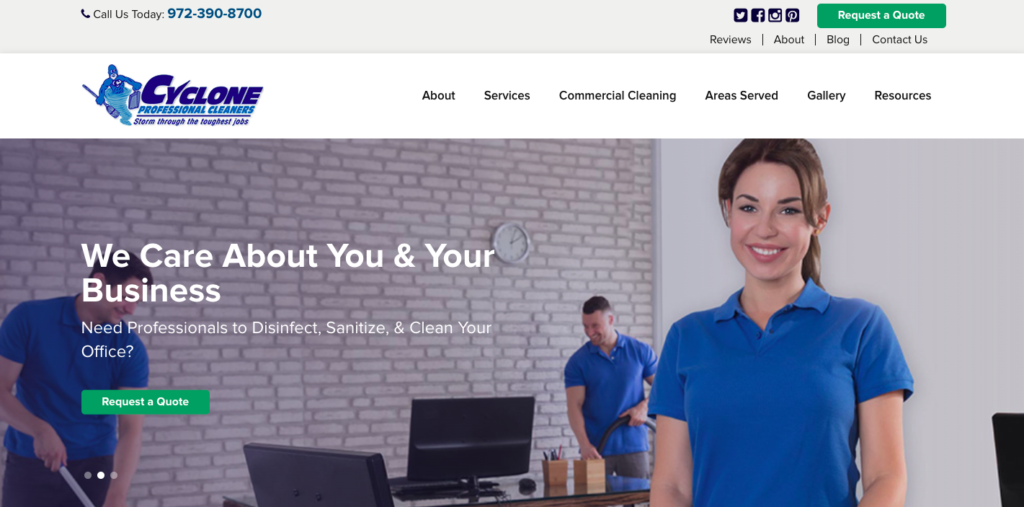 SERVICES/SCOPE
Organic Carpet Cleaning, Tile & Grout Cleaning, Marble/Granite/ Stone Polishing, Shower & Bathroom Restoration, Wood Floor Cleaning & Buffing, Vinyl & Linoleum Cleaning, Air Duct & Dryer Vent Cleaning, Furniture & Upholstery Cleaning, Power Washing, Window Washing, Commercial Floor Cleaning
PRICING
Contact here for quotation
WEBSITE
https://cyclonepro.com/
CONTACT DETAILS
Phone: 972-390-8700
Email: [email protected]
PAYMENT
Contact here for details
Cyclone Professional Cleaners is a family owned cleaning service that was founded in 2001. They cater to commercial and residential clients in the Plano, Dallas, Allen, and The Colony areas.

What sets them apart is that they only offer organic cleaning services to keep your family and employees safe. All of the products they use are guaranteed environmentally-friendly, baby-safe, and non-toxic.
Although their specialty is carpet cleaning, Cyclone Professional Cleaners offers a range of other services as well. These include air duct cleaning, dryer vent cleaning, pressure washing, commercial floor cleaning, vinyl waxing and more.
If you're looking for a company offering a complete package of cleaning services, then Cyclone Professional Cleaners is an option worth considering. They only use safe, healthy and eco-friendly products and will leave your home clean and like new.
Uses only eco-friendly products
Provides a range of services
Specializes in carpet cleaning
Customer Reviews
Let's take a look at what their clients have to say:

"Cyclone and it's staff were very professional from scheduling through the cleaning process. We have a large carpeted gallery and hallway area that was in need of cleaning and they were very thorough and diligent making sure we were satisfied throughout the process. Frank and his staff were also very friendly and polite. Our carpets haven't looked this good since we moved into the building and we rescheduled for another cleaning! Very pleased!" – Tom Campbell
"Frank and his staff were true professionals from the time of scheduling our quote to the completion of services performed in our home. He and his assistant were prompt, courteous and did a great job cleaning our ducts, carpet, tile and more. They also covered and protected our furniture, cleaned up after the work was done, moved things back into their original position, and made other home improvement recommendations. We felt like they respected and cared for our home just as much as we do. Frank is very knowledgeable in his field and in other areas of home maintenance. His prices are also reasonable which was a huge plus for us. We look forward to hiring Frank & the Cyclone team again and recommending them to family and friends." – Bernard Artis
FAQs about the Best Carpet Cleaning Companies in Frisco
---
And there you have it for the leading carpet cleaning companies in Frisco. With their help, your carpets will look pristine and elegant for a few months or more.
Have any comments or questions about our picks? If you got one, kindly drop us a line and we'll get back to you as soon as we can.
Also, if you need your whole house cleaned, you can check out the best options for maid services in Dallas. The staff will handle all the cleaning and disinfecting while you just relax and have a cup of coffee.