People of Wellington, New Zealand are proud of the quality of life they experience in the city. They were reported to agree or strongly agree that it is a better place to live compared to other areas. They are proud of the city's look, feel, diverse culture and art scene. Moreover, they have access to the coastline.
The combination of Wellington's geography and highly educated, skilled population makes it the perfect place for expanding family-owned businesses. One thriving industry is cleaning services. Residents who need an extra hand and time-savers are in need of carpet cleaners, dry cleaners or movers. Thus, there are several family-operated cleaning service businesses in Wellington ready to partner with households and offices.
If you are looking for cleaners to take care of your laundry and other garments, here are the best options for dry cleaners in Wellington.
1.       DryItOnline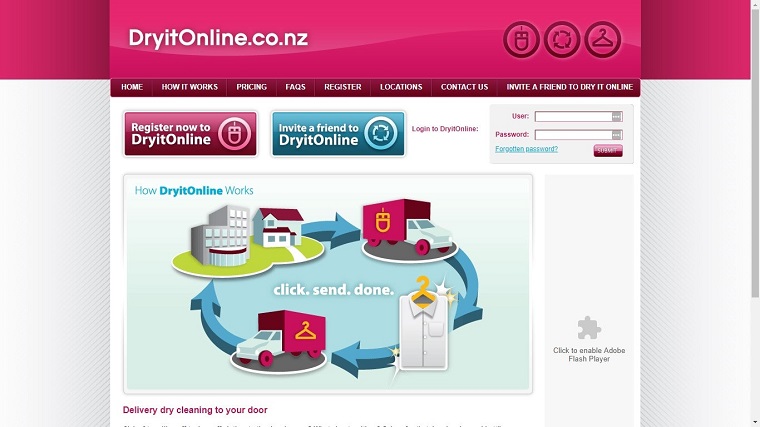 BEST FOR
Online booking, Pickup & delivery, Convenience
SERVICES/SCOPE
Dry Cleaning
PRICING
Starts at NZD 5
WEBSITE
https://www.dryitonline.co.nz
ADDRESS
P.O. Box 136

Auckland 1140

CONTACT
Register to access your account
PAYMENT
Major credit cards
DryItOnline is the solution you are looking for whenever you don't have the chance to leave or pick up your stuff. Its concept is simple — you register to their site for an account, select the service you need and set the date for pick up. Wait for its staff to come to your door and your freshly pressed clothes are delivered to you the next day.
With DryItOnline, you save valuable money and time. You don't have to pay for gas or transportation fees to get to the dry cleaners. You don't need to wait in line to get serviced, your clothes will get the care it needs pronto.
2.       Laundry Drop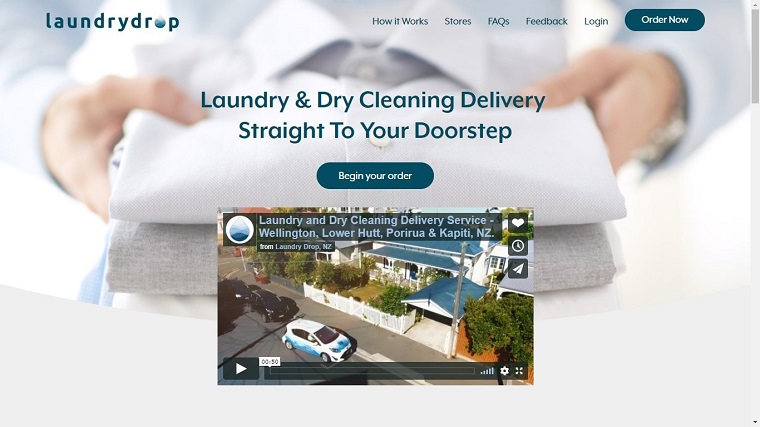 BEST FOR
Doorstep service, On the spot service, Online schedule system, Accessibility
SERVICES/SCOPE
Hydrocarbon® Cleaning

Dry Cleaning

Laundry Services

Press Only

Wash, Tumble Dry & Fold

Pick Up & Delivery

PRICING
Starts at NZD 6
WEBSITE
https://www.laundrydrop.co.nz
ADDRESS
80 Tory Street

Wellington 6011

CONTACT
[email protected]
PAYMENT
Debit and major credit cards
Laundry Drop is owned by Mall Dry Cleaning Group. It has 18 locations all over New Zealand including those under Mall Dry Cleaning. It focuses on pickup and deliver to companies, businesses and public sector addresses in Wellington, Lower Hutt, Porirua, and Kapiti CBDs. It uses the same environment-friendly cleaning process (Hydrocarbon®) and biodegradable plastic bags.
For quick dry cleaning and laundry services, you should choose Laundry Drop. It can deliver your clothing and other washables in 48 hours.
Photo is taken from the store's official website.
3.       Mall Dry Cleaning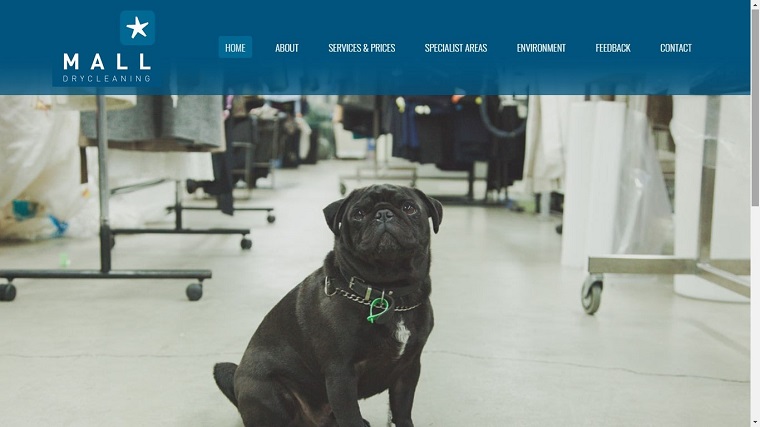 BEST FOR
Doorstep service, Hydrocarbon cleaning, Waterproofing, Satisfaction guaranteed
SERVICES/SCOPE
Dry Cleaning

Jacket cleaning

Leather & Suede

Wedding Dresses

Household Linen

Bedspreads

Drapes

Duvets

Pillows

Sheets

Sleeping bags

Tablecloths

Waterproofing

Repairs & Alterations

PRICING
Available upon request
WEBSITE
http://www.malldrycleaning.co.nz
ADDRESS
80 Tory Street, Te Aro 6011

36 Johnston Street, 6011

20 Victoria St, 6011

91 The Terrace, 6011

CONTACT
(+64) 4-384-7008
PAYMENT
Cash, debit and major credit cards
Mall Drycleaning has four locations in Wellington CBD. You can visit any of its stores for fresh, clean clothes that are well-taken care of by its capable and professional staff. It uses the latest technology in dry cleaning and laundry services to ensure your clothes return in their best possible condition.
Mall Drycleaning is offers waterproofing for outdoor wear and jackets. It also adheres to an eco-friendly cleaning process. It uses the Hydrocarbon® process which is less aggressive than usual dry cleaning solvents. Drop by Mall Drycleaning to get the benefits of natural cleaning ingredients.
Photo is taken from the store's official website.
4.      Liquid Laundromats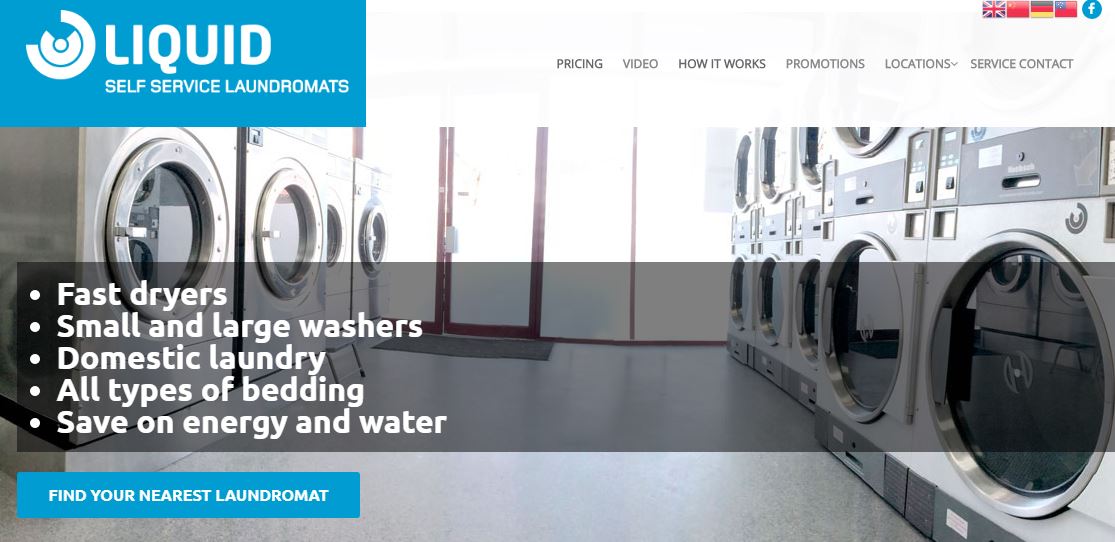 BEST FOR
Fast dryers with domestic laundry for small and large batches
SERVICES/SCOPE
Self-service laundromats
PRICING
https://liquidlaundromats.co.nz/locations
WEBSITE
https://liquidlaundromats.co.nz/
ADDRESS
703 Heretaunga Street West, Hastings, New Zealand
CONTACT
Service Contact: 06-2812027

Email: [email protected]

PAYMENT
Contact for more information
Liquid Laundromats offers self-service laundromats that are designed with the environment and you in mind, delivering the best care for your clothing and laundry with the lowest possible energy and water consumption. They installed high-performance washers and energy-efficient dryers.
All Laundromats are open 7 days with convenient hours. They are open 365 days of the year – even public Holidays. Please remember to bring your own soap powder and most Top-Up Agents will have this for sale.
Photo is taken from the store's official website.
5.     New Zealand Drycleaners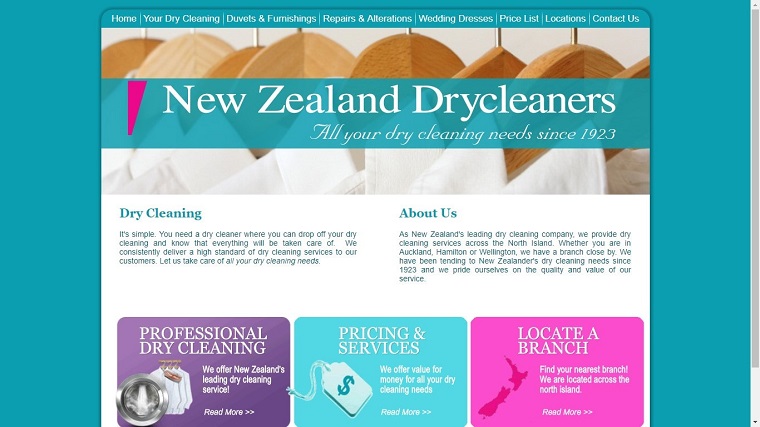 BEST FOR
Stain pre-treatment, Wedding dress preservation, Accessibility
SERVICES/SCOPE
Professional Dry Cleaning

Press Only

Wedding Dresses

Duvets & Finishings

Silk & Satin

Household Items

Clothing Repairs

PRICING
Starts at NZD 6
WEBSITE
http://www.nzdrycleaners.co.nz
ADDRESS
Wellington Railway Station

45-61 Waterloo Quay

Central 6011

CONTACT
(+64) 04-499-8131 | [email protected]
PAYMENT
Cash, debit and major credit cards
New Zealand Drycleaners is the longstanding dry cleaning company in the North Island. It has locations in Auckland, Hamilton and Wellington for your convenience. It started in 1923 and continues to take care of the local's dry cleaning needs. Look forward to its pre-treatment for stains that maintains the look and original state of your textiles and garments.
Photo is taken from the store's official website.
6.       Williams Dry Cleaners & Laundry Services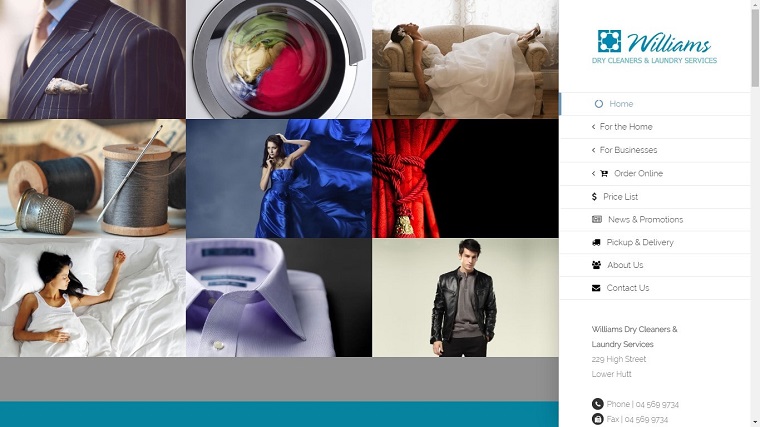 BEST FOR
Excellent customer service, Odor removal, Pick up & delivery
SERVICES/SCOPE
Dry Cleaning

Shirt Laundering

Duvets & Bedding or Domestic Laundry Services

Ball Gowns & Evening Wear

Wedding Dress

Leather & Suede

Curtain Cleaning

Repairs & Alterations

Curtain Cleaning

Commercial Cleaning

–       Beauty Salons & Message

–       Workwear

–       Health Care & Medical Linen

–       Restaurant Wear & Table Linen, Hospitality

–       Sports Teams

–       Aged Care Linen

PRICING
Starts at NZD 5
WEBSITE
https://williamsdrycleaners.co.nz
ADDRESS
229 High Street
Lower Hutt 5010
CONTACT
(+64) 4-569-9734 | [email protected]
PAYMENT
Visa, Mastercard
Williams Dry Cleaners & Laundry Services has been around since 1990. Established by the Williams family, it has been improving the lives of the Wellington residents by providing superior dry cleaning and laundry services. It is the chosen cleaner of several manufacturers, retailers, sports clubs, offices, industrial companies, premium suit and wedding hire businesses in the area.
Williams Dry Cleaners & Laundry Services is known for its professional care of different clothing and garment types. Meet its regulars from the region's beauty salons, medical centers and dental clinics, massage and spa therapists when you come to its store.
Photo is taken from the store's official website.
7.      The Wash House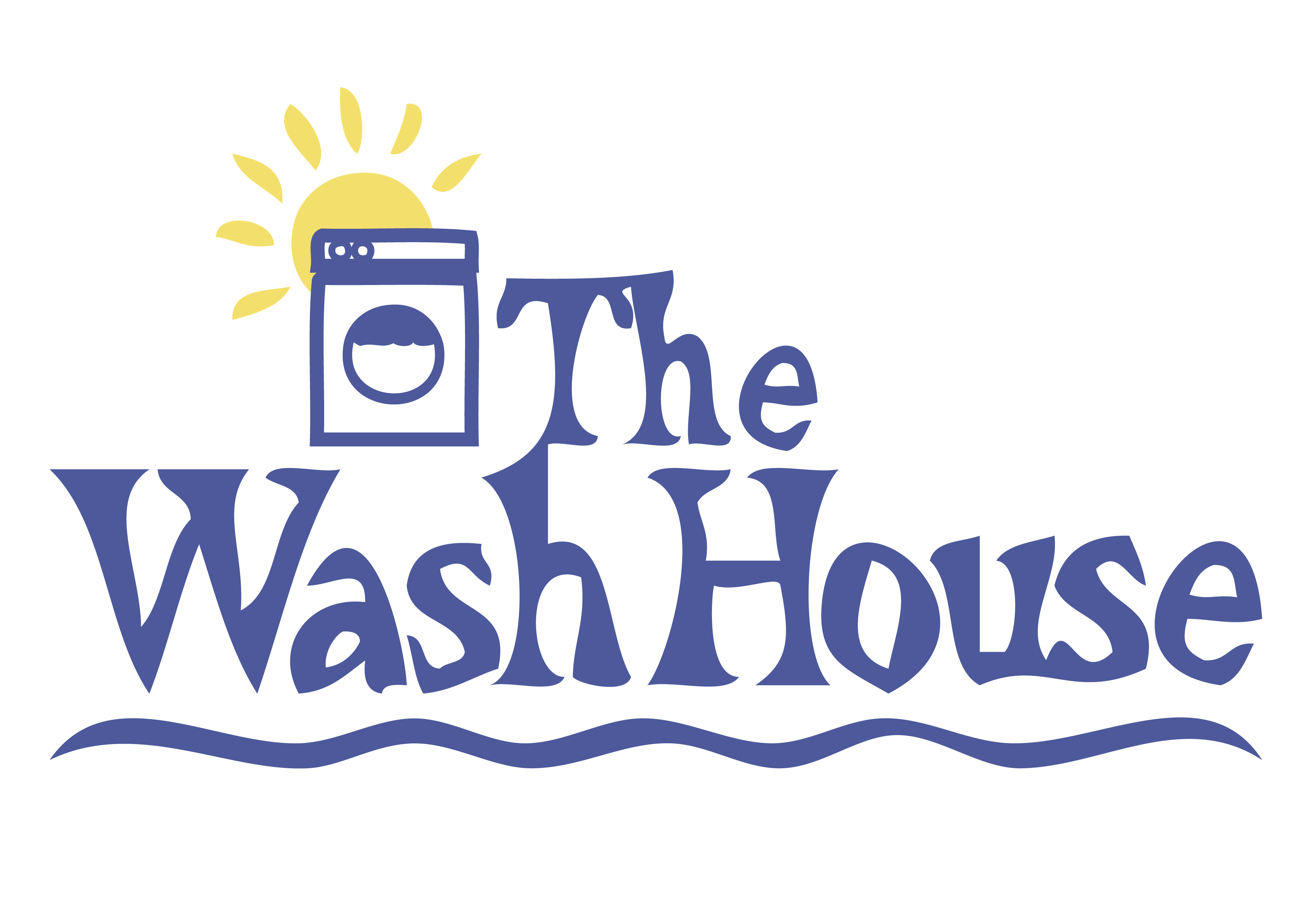 BEST FOR
 Quick turnaround and professional laundy service
SERVICES/SCOPE
Commercial & Domestic Laundry

Commercial Cleaning

PRICING
Laundry service starts at $6
WEBSITE
https://www.thewashhouse.co.nz/
ADDRESS
37 Coutts Street, Kilbirnie, Wellington
CONTACT
(04) 387 2015 for general enquiry. (04) 387 9792 for commercial only
PAYMENT
Cash, debit card and credit card
The Wash House is a locally run commercial and residential laundry cleaning business in Wellington. They offer free delivery and pickup on orders over $25, available in Wellington CBD, Miramar to Thorndon, Karori and Happy Valley.
8.      Mansfield Drycleaners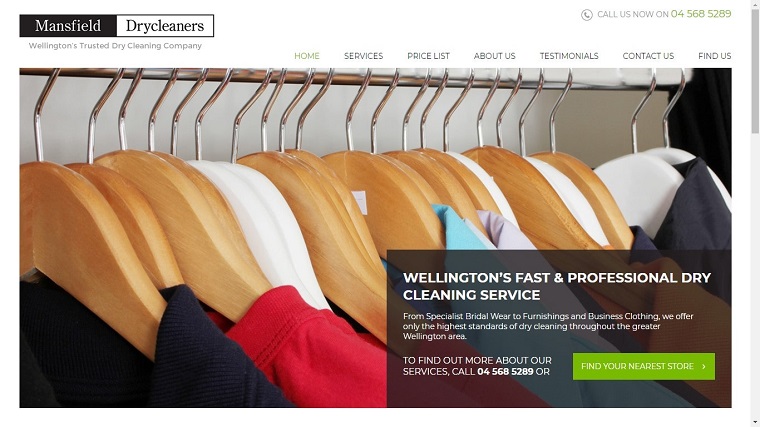 BEST FOR
Dedicated owner, Garment cleaning & restoration advice
SERVICES/SCOPE
Dry Cleaning

Laundry Services

Business Wear

Wedding & Bridal

Industrial Wear

Furnishings

School Uniforms

Staff Uniforms

Repairs & Alterations

PRICING
Starts at NZD 5.50
WEBSITE
http://www.mansfielddrycleaners.co.nz/
ADDRESS
136 Jackson Street

Petone, Lower Hutt 5012

CONTACT
(+64) 4-568-5289 | [email protected]
PAYMENT
Debit and major credit cards
Mansfield Drycleaners lives by its tagline as Wellington's Trusted Dry Cleaning company. It has been in the dry cleaning industry for 60 years. Several local businesses near its locations placed its trust on Mansfield Drycleaning as it has proven its standard in garment cleaning and pressing. The business is built on honesty and integrity which are also the foundations of exceptional customer service. Get the service that matches your taste with Mansfield Drycleaners.
Photo is taken from the store's official website.
Fortunately, Wellington has several stores to sustain the local dry cleaning industry. Dry cleaning is not only an advantage to you. It is also a must for your clothes. Regular dry cleaning helps maintain the fibers of your clothes making it last a long time.
Indeed, it is an economical and healthy choice to subscribe to a dry cleaning service. Drop by any of these options in Wellington to reap the benefits of dry cleaning.
9. KPC Laundry & Hire Service Ltd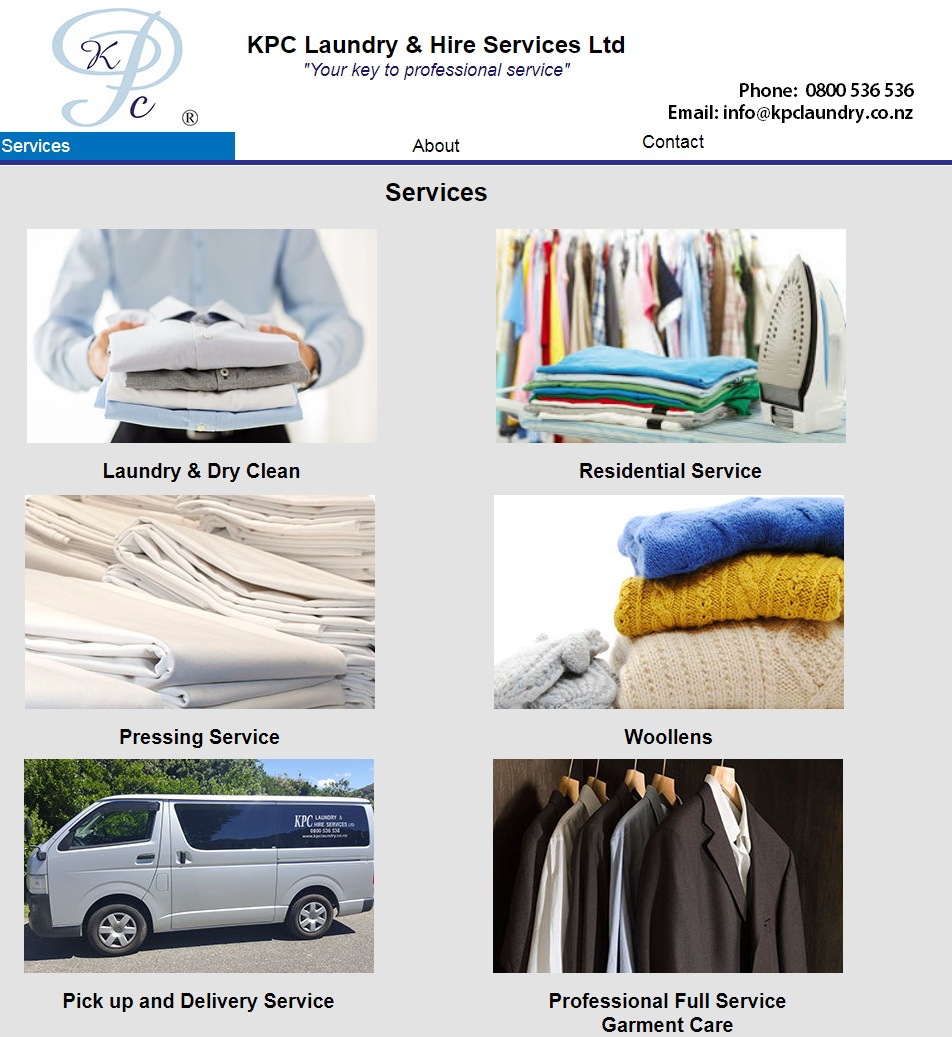 BEST FOR

Professional full service garment care

SERVICES/SCOPE

Laundry and Dry Cleaning, Residential Services, Pressing Service, Woollens, Ironing Service, Linen Hire

PRICING

Contact shop for prices

WEBSITE

https://www.kpclaundry.co.nz/

ADDRESS

4 Wilson Street, Newton, Wellington 6021

14 Cobham Court, Porirua

CONTACT DETAILS

0800 536 536 | [email protected]

PAYMENT

Contact shop for payment details
If you need a reliable service provider that can attend to your garments needs from clothing to household fabrics, KPC Laundry & Hire Service Ltd can be one of your best options. The shop has been locally operating for over 10 years now and never did they disappoint their clients with the quality of results.
Alternatively, for commercial clients like hotel and restaurant owners, you may avail their hire services which includes Bed linen, Table linen, Kitchen linen, and mats.
10. AAA Dry Cleaning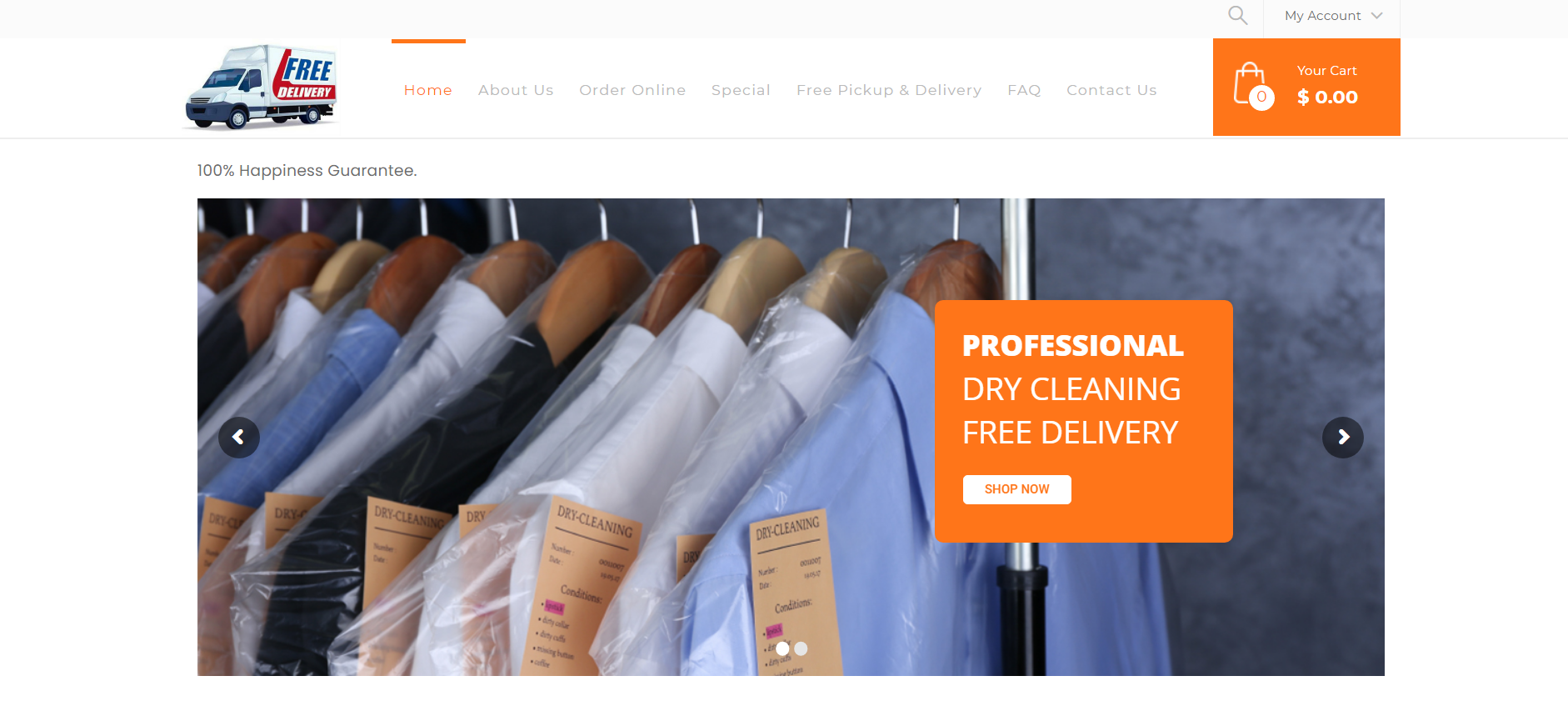 AAA Dry Cleaning provides a wide range of high-quality dry cleaning  and laundry services, including a pick-up and delivery for domestic and residential customers(door to door service). Their prices are very competitive and come with a full guarantee.
Their dry cleaning process uses organic and environmentally friendly solvents while protecting our customers, neighbors and employees. They have invested in the latest Dry to Dry technology to eliminate the use of toxic chemicals used by most dry cleaners. All garments pass through several stages before they are considered finished. our cleaning solvents are bio-degradable and friendly to the environment.